Carr faces drug, theft charges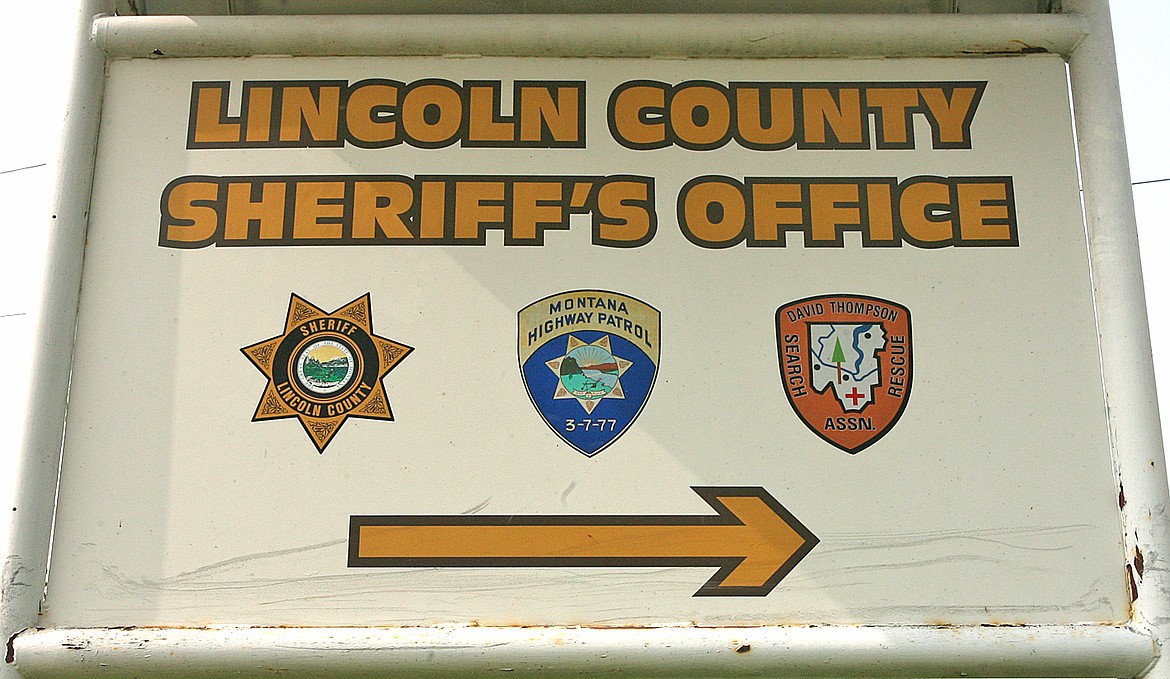 Lincoln County Sheriff's office. (File photo)
by
DERRICK PERKINS
Daily Inter Lake
|
January 12, 2021 7:00 AM
A man arrested for theft at a local pawnshop last month now faces drug charges in Lincoln County District Court.
Cameron Lee Richard Carr, 30, pleaded not guilty to charges of criminal possession of dangerous drugs, criminal possession of drug paraphernalia, theft and possession of burglary tools during his Dec. 21 arraignment.
Lincoln County Sheriff's Office deputies began investigating Carr after the owner of an area pawnshop noticed the torch she used to light the store's woodstove each morning had gone missing. Deputy James Derryberry recounted reviewing the shop's surveillance footage on Nov. 30 in an affidavit.
On it, Derryberry saw a man walk toward the wood stove and grab a yellow torch left on the floor nearby. The man then strolled around the store while chatting on the phone. Finally, Derryberry saw the man walk to another item, swipe the price tag and place it on the torch. He then checked out at the register.
The man was later identified as Carr, court documents said. Based on the video, Derryberry felt he had enough to charge him with theft. After checking Carr's name with dispatch, the deputy found out he had an active felony warrant out of Flathead County.
With that knowledge, Derryberry called Steve Watson, a probation officer, who said Carr was a parolee absconding from Flathead County.
Watson instructed Derryberry to arrest Carr and search him, his vehicle and his property, court documents said.
On Dec. 1, Derryberry learned that Carr had returned to the pawnshop. After alerting his colleagues, Derryberry was joined by Detective Dave Hall, Deputy Kirk Kraft and Sheriff Darren Short at the scene.
Derryberry parked his vehicle behind Carr's red passenger car and entered the store, where he found the other man speaking with the shop owner's brother. After initially asking to speak with Carr outside, Derryberry decided the man might try and flee. Instead, Derryberry arrested Carr inside the shop, court documents said.
Carr cooperated throughout, according to court documents.
A search of Carr's vehicle turned up the torch, which was returned to the shop owner, Derryberry wrote. Watson, who had since arrived on scene, also found a black bag on the passenger seat. Inside, he located syringes, a "brown, tar-like substance" thought to be heroin, burnt spoon and glass pipes, court documents said. He found another glass pipe in the vehicle's console.
Meanwhile, Detective Brandon Holzer discovered a baggie containing a white, crystallized substance in a container on Carr's keychain, according to the affidavit.
As for Derryberry, he found what he suspected were stolen goods as well as burglary tools. In all, the haul included roller blades, a Remington pistol BB gun, 30-inch bolt cutters, pry bars and a crow bar, a chainsaw, a bucket of tools, scales, a Taser flashlight, transparent padlock, file kit and several mobile phones.
Carr is due back in court for an omnibus hearing on Feb. 22.
The felony criminal possession of dangerous drugs charge carries a maximum punishment of five years behind bars and a $5,000 fine.
Misdemeanor criminal possession of drug paraphernalia and possession of burglary tools carry a fine of up to $500 and up to six months in the county jail. Misdemeanor theft is punishable by a fine of up to $500.
---