Commissioners tap Bennett as chair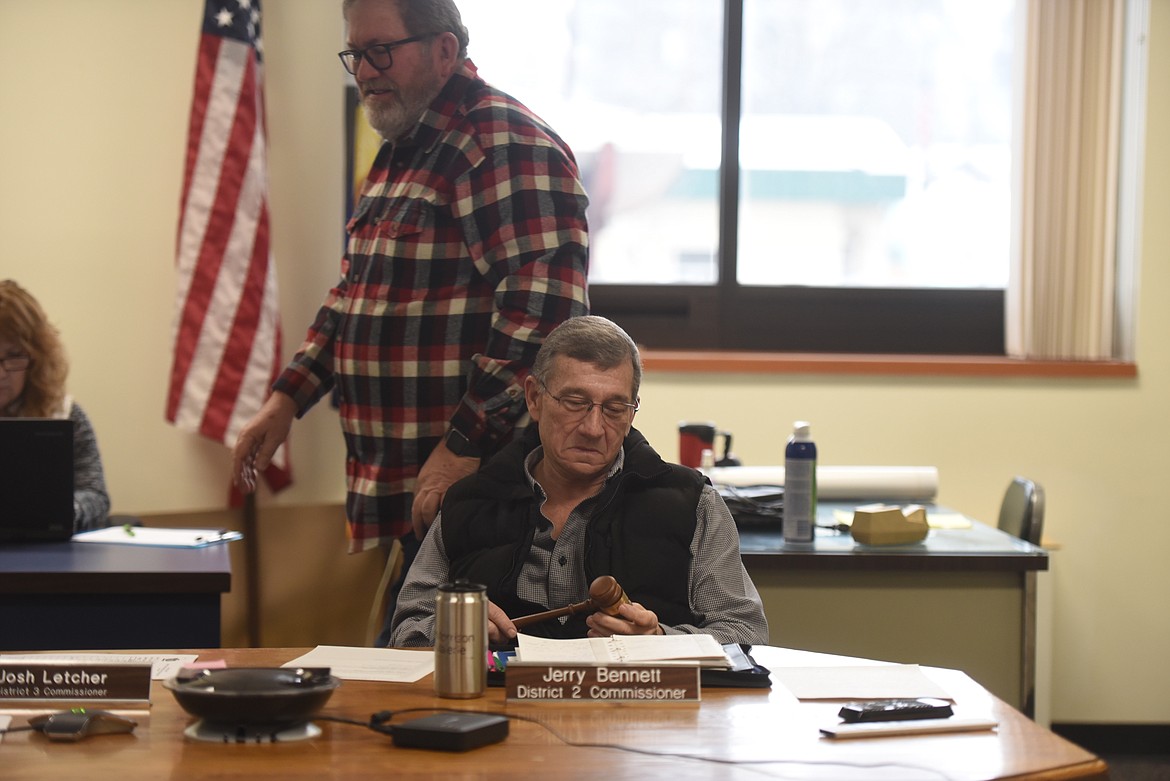 County Commissioner Mark Peck (D-1) hands the gavel over to incoming board chair Jerry Bennett, county commissioner for the Troy District. (Derrick Perkins/The Western News)
by
DERRICK PERKINS
Editor
|
January 12, 2021 7:00 AM
Lincoln County Commissioner Jerry Bennett took over as the board's chair this week.
Voters sent Bennett, a businessman and former state representative, to the board in 2016. He represents District 2, which encompasses Troy, the surrounding area and the outer areas of Libby.
County Commissioner Mark Peck (D-1), the outgoing chair, said that it was tradition for the board member closest to the end of their term to ascend to the position. Peck handily won re-election to the board as the Libby representative in 2020.
He joked that the transition could not come soon enough.
"I'll go ahead and move that, effective immediately, Commissioner Bennett be appointed chair of the county commission … and that Commissioner Peck be unceremoniously released of those duties."
"Heavy on the unceremoniously," he deadpanned.
After taking the board's gavel in hand, Bennett said he looked forward to continuing to work on behalf of Lincoln County residents.
"[It's] great to be able to serve the people of Lincoln County, whatever role that is," Bennett said.
As part of the leadership shuffle, County Commissioner Josh Letcher (D-3) was promoted to board vice chair.
---