Year in Review, Part III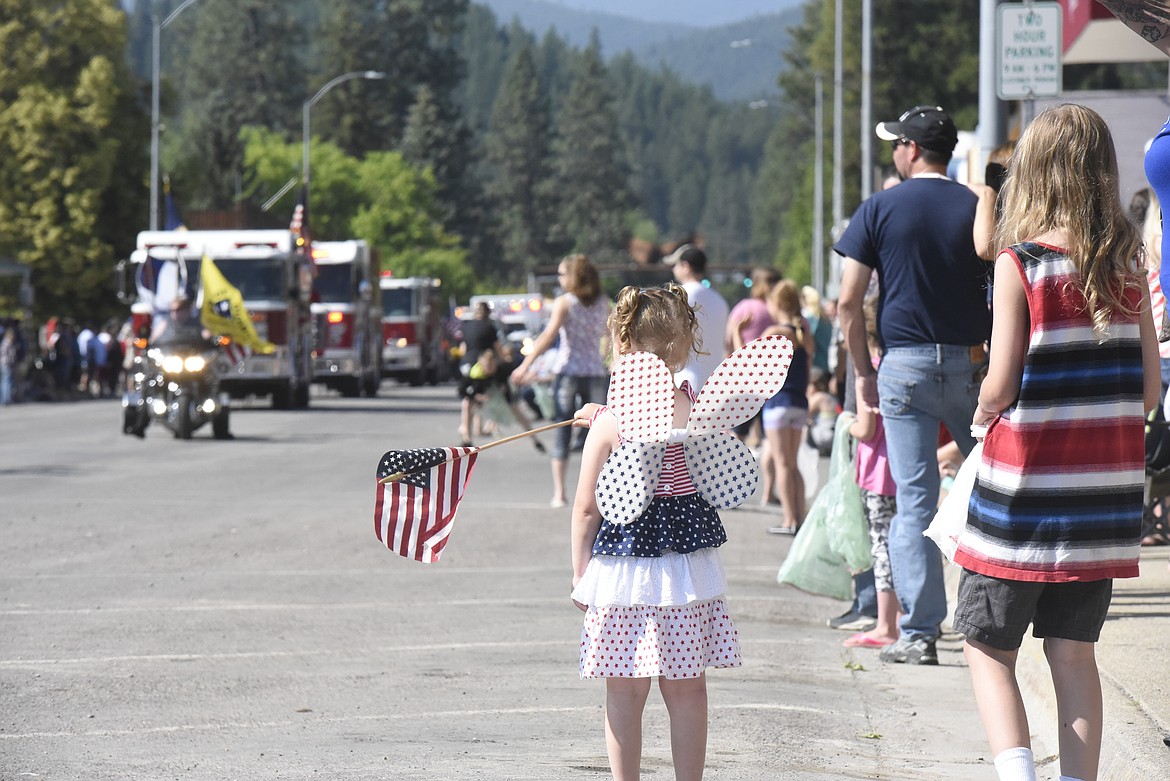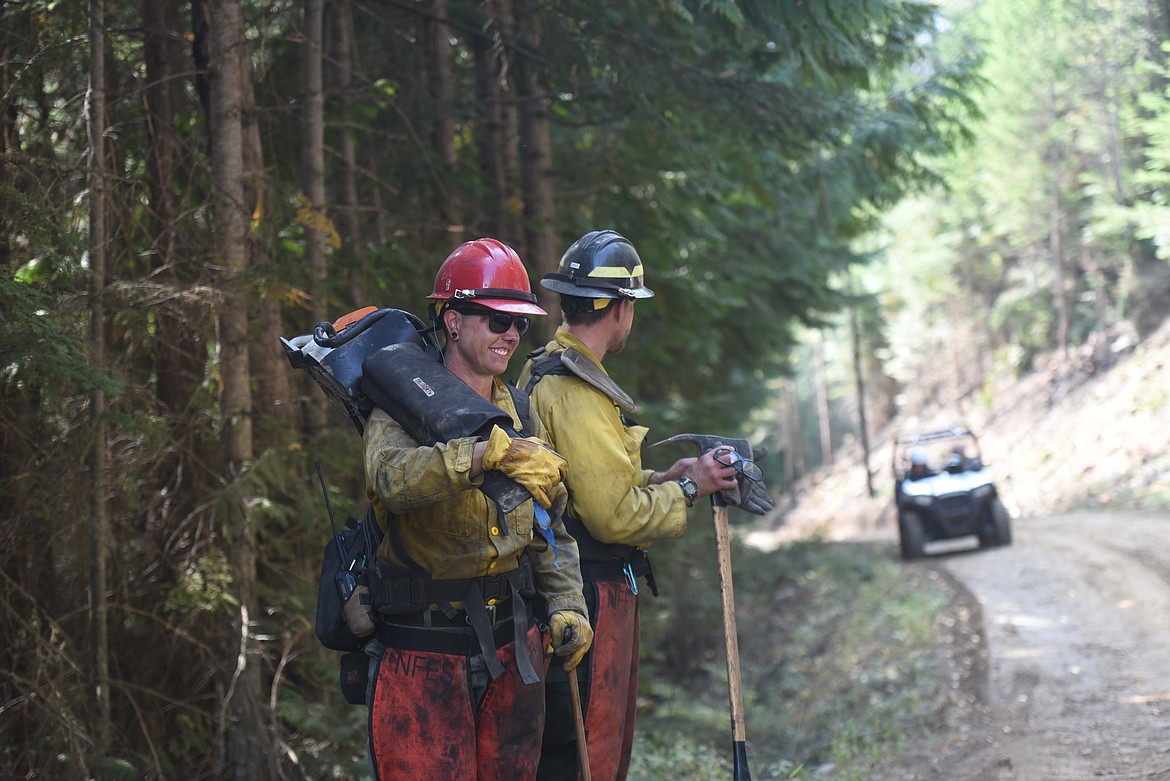 Ana-Leigh Avery and Daniel Gray, firefighters with a short haul helicopter based out of Helena, look for snags as part of efforts to mop up the Callahan Fire on Sept. 22.
Will Langhorne/The Western News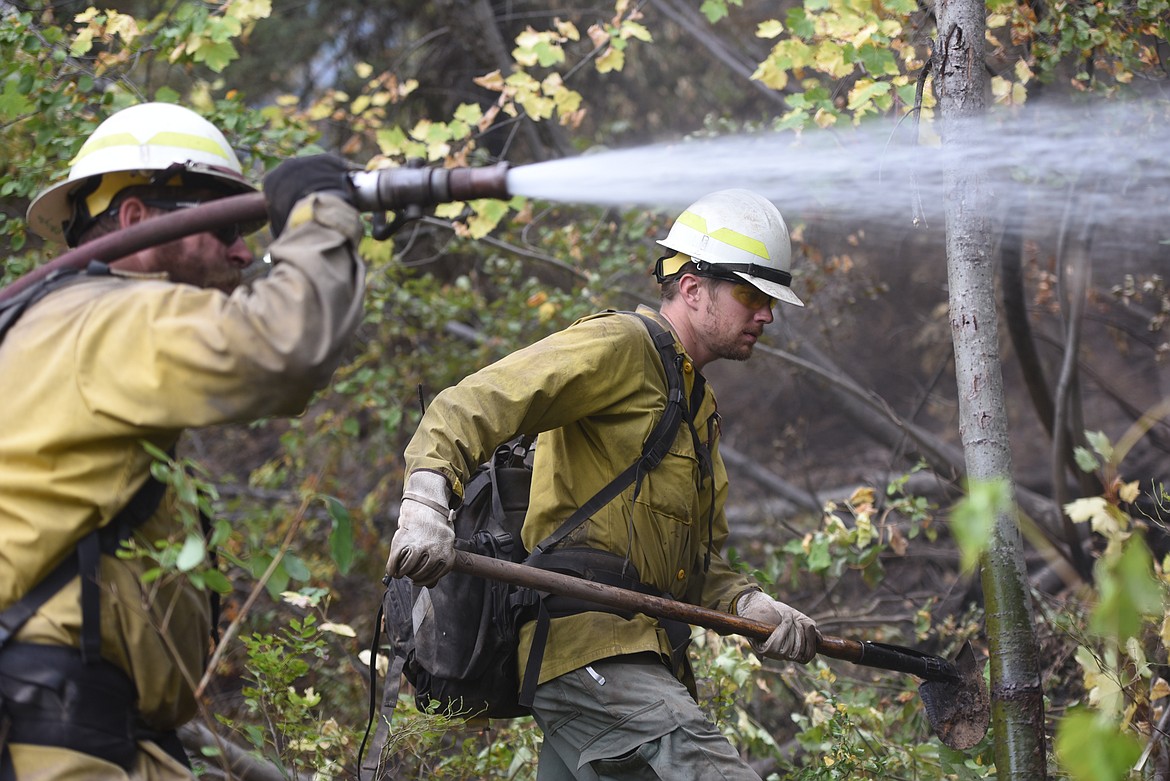 Eureka firefighters Justin Pilkington and Sam Westlin work along the edge of the Callahan Fire on Sept. 22. Pilkington worked a hose while Westlin used a rogue hoe to mop up the smoldering fire.
Will Langhorne/The Western News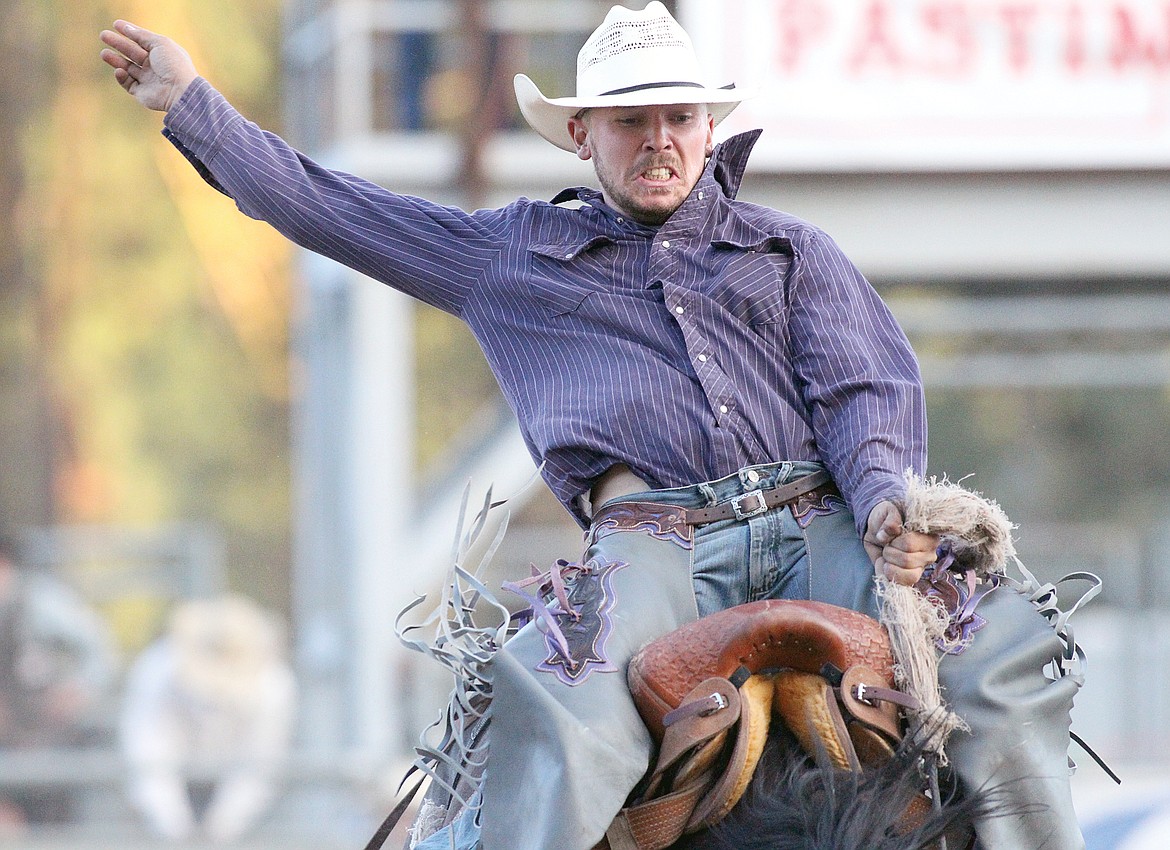 Friday night saddle bronc riding with Kade Bruno from Challis, idaho aboard "Wall Street Jr. (Paul Sievers/The Western News)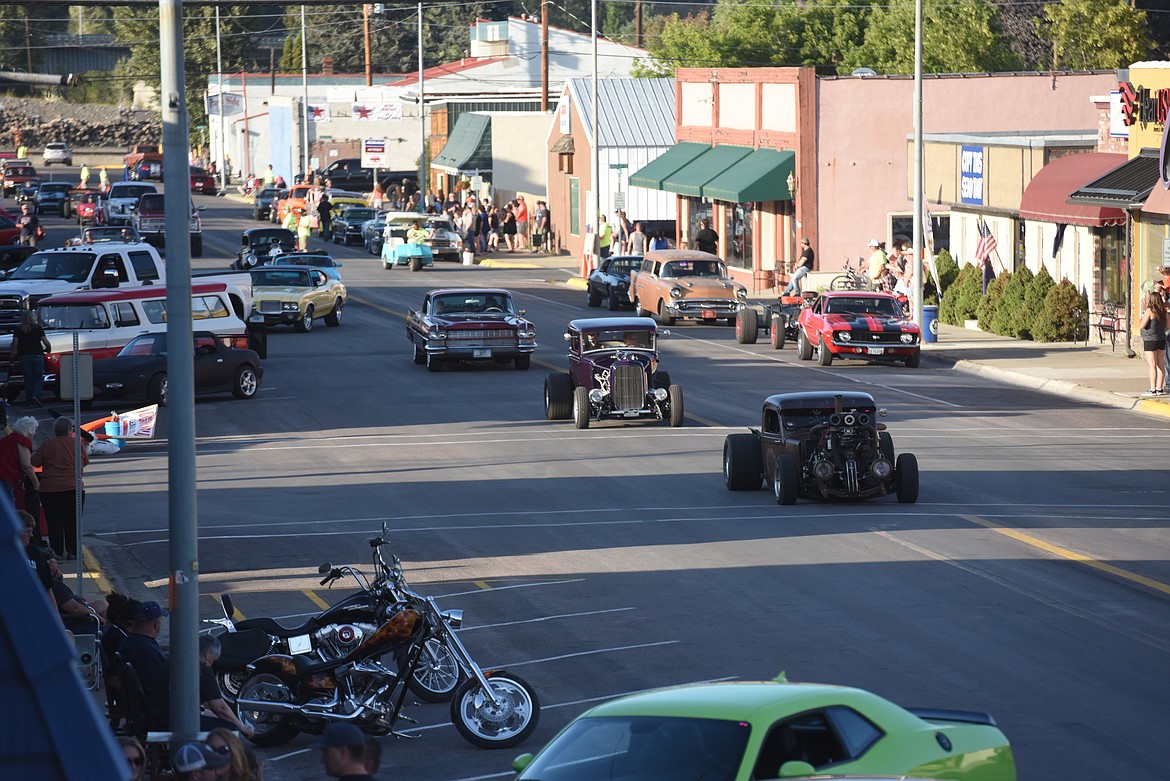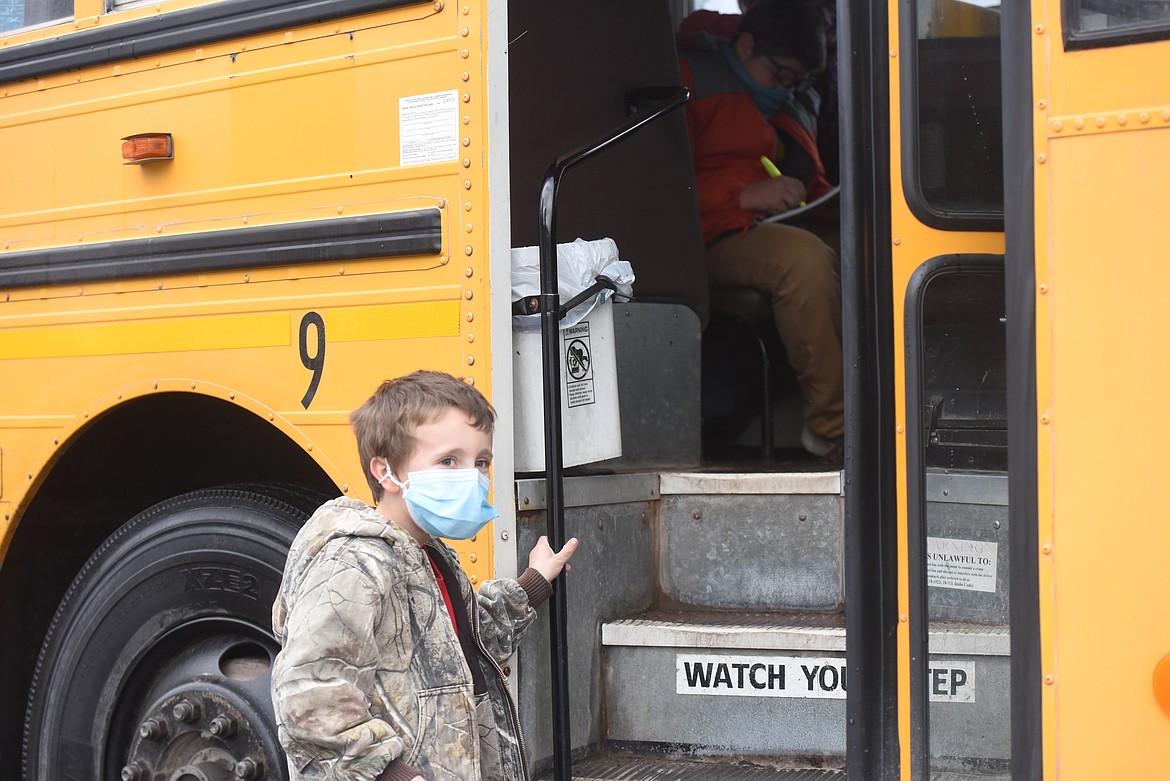 (Will Langhorne/The Western News)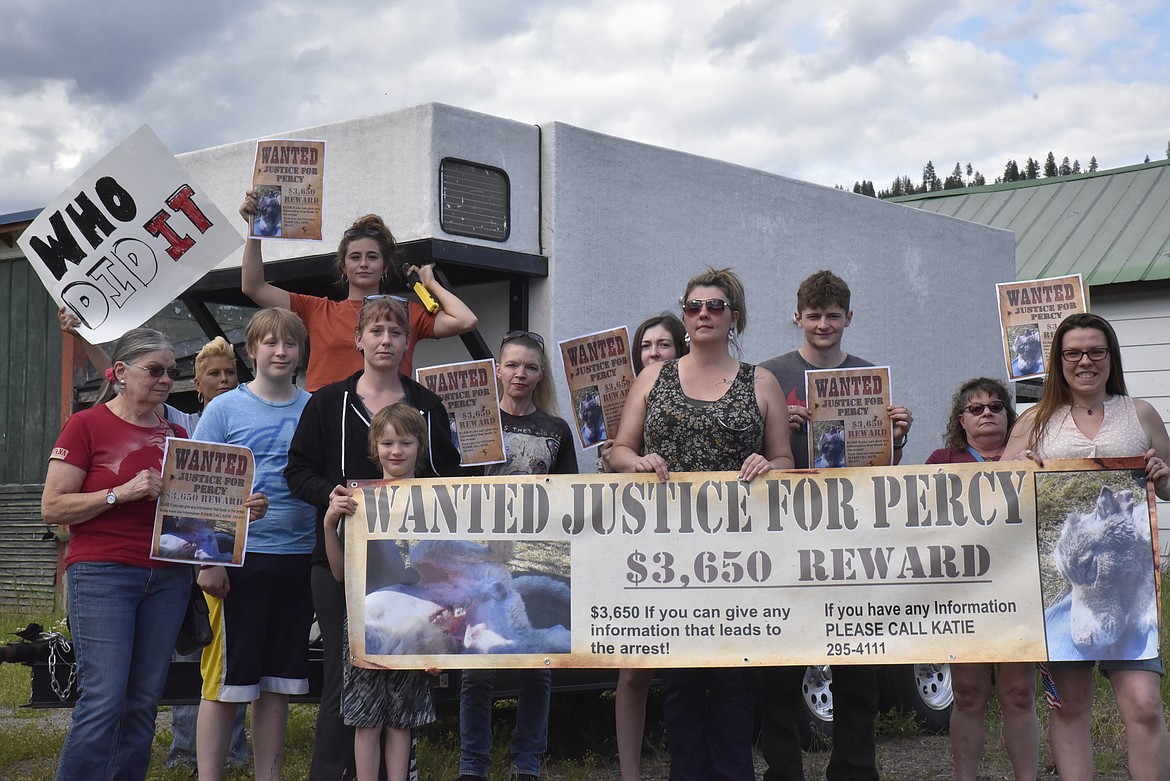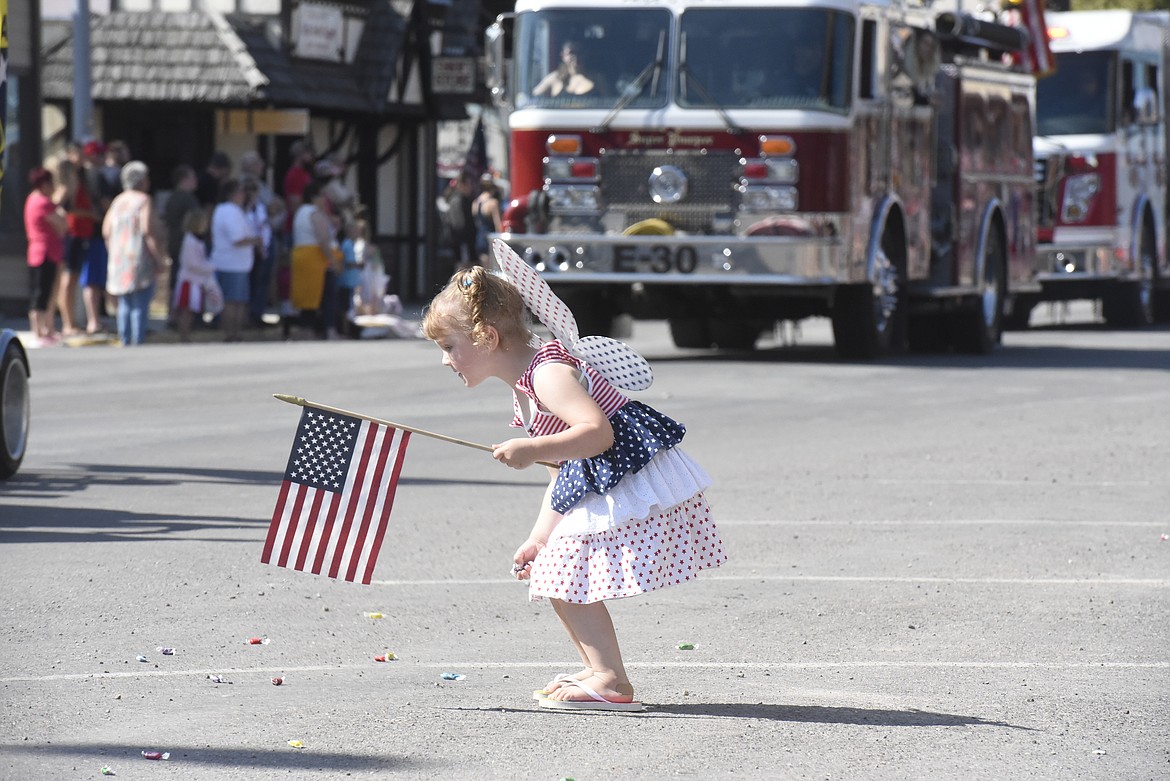 Previous
Next
by
WILL LANGHORNE
The Western News
|
January 5, 2021 7:00 AM
Join The Western News in taking a look a the biggest stories of the first half of 2020, an unforgettable year.
July 7
Tech problems rear up at county detention center
An equipment failure at the Lincoln County Detention Center has made it increasingly difficult for law enforcement officers to house inmates.
Surveillance cameras used by staff to monitor inmates in their cells malfunctioned in recent weeks according to Sheriff Darren Short and Undersheriff Brad Dodson. At a Lincoln County Board of Commissioners meeting, County Administrator Pat McFadden proposed fixing the cameras as part of a larger overhaul of the security system at the county courthouse complex, which houses the detention center.
Short and Dodson emphasized that revamping the cameras required immediate attention. While Dodson knew of a vendor with a branch in Kalispell that came recommended from other law enforcement agencies, Short said they did not have an estimate for how much the work at the detention center would cost.
County Commissioner Mark Peck advised the pair to contact a vendor and bring in an expert to assess the problem. He recommended they look for temporary fixes in the meantime.
July 10
Palafox pleads not guilty
The Troy man accused of abusing a dog and intimidating neighbors pleaded not guilty to all charges in Lincoln County District Court on July 6.
Domingo Palafox, 30, was charged with felony aggravated animal cruelty after alledegly injuring and setting an Alaskan malamute on fire. He also faced two counts of tampering with a witness after allegedly threatening a man who planned to speak out about the abuse.
A Troy resident found the badly injured dog, renamed Percy, on March 9. Palafox was arrested in June.
Palafox later pleaded guilty to a single count of aggravated animal cruelty in November. A bench trial was set for the tampering with a witness charges.
July 10
Loggers axe Missoula Mavs in doubleheader
The Libby Loggers defeated the Missoula Mavericks in two decisive victories during a July 6 doubleheader at the Lee Gehring Field.
The first game ended with a score of 19-5 after the Loggers mercy-ruled the Mavs in the fifth inning. The second matchup saw the Loggers win 11-5 after seven innings.
"We don't do that to a lot of teams," said second basemen Alex Svendsbye referring to the mercy rule win.
"It was pretty nice to watch some of my teammates knock the snot out of the ball," said shortstop Jeff Offenbecher.
The Loggers went on to split a doubleheader against the Kalispell Lakers on July 7.
July 14
COVID-19 cases rise sharply in county
Lincoln County saw the number of confirmed coronavirus cases jump by 19 over the weekend.
Sunday's slew of cases marked the single largest daily increase in cases locally since the pandemic began. Officials said in a press release that 18 of the cases were linked to a COVID-19 cluster in the Libby area.
The number brought the count of known active cases in the county to 26. Overall 33 residents had tested positive since March.
July 17
Mask mandate
Masks were required in Lincoln County in all businesses, government offices and other indoor public spaces starting July 15. Gov. Steve Bullock issued the mandate, which applied to all counties with four or more confirmed cases of the virus.
The directive also required face coverings at outdoor gatherings drawing 50 or more people where social distancing is impossible or ignored.
During a July 15 press conference where he announced the directive, the governor said enforcing the mandate was the responsibility of all Montanans. In cases where a business refuses service to a customer who is not wearing a mask, Bullock told the press that law enforcement officials could be called to enforce trespassing laws.
July 21
Troy approves hiring of new police officer with federal grant
Troy City Council approved a popular federal grant during a July 15 meeting that would allow the city's police department to hire an additional police officer. An upgrade to the department's computer system was also approved.
The aptly named COPS grant, awarded to local police departments by the U.S. Department of Justice, offers nearly $190,000 in funding to hire the new officer for three years. While Troy was not required to match funds, Chief of Police Katie Davis said the new officer would have to be kept on for a fourth year.
With their increased numbers, the department could spare a member for 20 hours a week to serve as a resource officer for Troy Public Schools. On Aug. 6, councilors approved a memorandum of agreement between the city and school districts to employ a resource officer.
July 27
Lincoln County sees second coronavirus-related death
A second Lincoln County resident succumbed to complications related to COVID-19.
Health officials announced the fatality in a July 27 update on the pandemic. The man was described as having been in his 80s. No further details were immediately available.
Lincoln County saw the state's first death related to COVID-19. A Bull Lake man in his 70s succumbed to complications from the illness in March.
Aug. 4
Health officer again eyes event cancellations

The continued spread of the coronavirus locally in July nearly led to further restrictions on public gatherings.
Dr. Brad Black raised the possibility in a press release sent to local newspapers July 30. He previously proposed a ban on gatherings of more than 50 people but changed course after meeting stiff resistance from residents and elected officials.
Black said his decision to tighten restrictions beyond Gov. Steve Bullock's guidelines for the state depended on if the percentage of positive cases increased over the next two weeks.
Aug. 7
Restaurants bear the brunt of mask ire
After weeks of abuse from customers who refused to wear masks, owners of Rosita's Mexican Restaurant on Ninth Street in Libby suspended their dine-in service.
Owner Kyle James said his staff faced every shade of affront from out-of-state visitors who shouted "Eff your governor" to regulars who showed their sidearms to staff members who asked them to put their masks on.
Jaimi Davis, manager of the McDonald's on Louisiana Avenue in Libby also noted an uptick in aggressive behavior from customers. In one instance a woman spat on tables and cussed at restaurant staff when asked to wear a mask.
Aug. 7
Libby Public School District employee tests positive for COVID-19
Only a few until the start of school, a Libby Public School District staff member tested positive for the coronavirus.
The Lincoln County Health Department began contact tracing and testing those who may have been exposed according to a press release issued by Superintendent Ron Goodman on Aug. 7. Few people were likely at risk of infection since the district was operating with limited staff.
While schools were still set to reopen on Aug. 26, the district postponed registration for returning Libby Middle High School students. The second week of Libby Elementary Summer School was canceled.
Aug. 14
Libby schools to require students to wear masks
Libby Public School administrators took a firm stance on face coverings before schools reopened.
While families were allowed to opt for exemptions, the school policy would require students to wear face coverings when classes. Exemptions would be granted on a case by case basis but students were not required to get a note from a medical professional to receive one.
If a student without an exemption were to refuse to wear a mask, they would be barred from entering classrooms. School staff would deal with the infractions like any dress code violation and call the student's parents.
Aug. 14
Igniters set to burn rubber
The annual Ignite the Nites car show revved up on Aug. 13 this year.
The event, which ran until Aug. 16, included poker runs, a car cruise down Mineral Avenue and a burnout contest at the motocross track off Fish Pond Road.
The club forbade drivers from performing burnouts, stunts or driving at excessive speed while cruising the Gut. The new restrictions were due to a change in the club's insurance provider.
"No insurance provider (we searched for four months) will allow this activity within close proximity to persons," the club wrote in an Aug. 10 post.
Aug. 18
Welcome to the stampede
More than 130 cowpokes from around the northwest came to try their skills in events ranging from bull riding to barrel racing at the J. Neils Arena on July 24 and 25.
Fans held their breath Saturday when Matt Halmes of Cascade Mont. was flipped over the arena barrier by the horse Evil Woman. With no apparent injuries, Halmes dusted himself off and climbed back into the ring to wild cheering.
A break between events over the weekend was taken to honor Lousie Christine Rice, a former executive director of the Libby Chamber of Commerce who helped create the Kootenai River Stampede.
The arena went quiet during Friday's saddle bronc riding event. The horse Hostile Takeover collapsed after bucking rider Jake Clark of Crane Ore. According to Jordan, the horse was still breathing when it was carted off the field.
Aug. 18
Mask anger sprouts up at market
Tensions over mask requirements in public spaces reached a tipping point at Libby's weekly farmers market in the beginning of August.
Libby Police Officer Jonathan Graham was sent to the market Aug. 6 when a patron refused to either put on a face covering or leave.
While speaking with the alleged trespasser William Henry Day, 56, Graham said Day used "profane and obscene language several times," disrupting other patrons at the market. Graham eventually arrested Day for failure to disperse, disorderly conduct and trespassing violations.
Aug. 18
Lincoln County student athletes take to fields
After spending the summer unsure if their fall seasons would materialize, local high school athletes took to the fields and courts last week with high hopes.
The Logger football team met for their first practice of the year on the field in front of the Libby Middle High School. While the team lost several good offensive linemen last year and might not have been as big across the board, Fuller said a few of the younger players are showing their potential.
Troy Football saw their numbers dramatically reduced after many potential players lost their eligibility after failing classes last spring when schools switched to remote schedules. While he expected at least 25 players to come out for the team, Haggerty had only 13 show up for the first day of practice on Aug. 14.
Aug. 21
School administrators grapple with quarantine policies
One positive coronavirus test could potentially lead to entire classrooms being quarantined when schools reopened in the fall. The Libby Public School Board mulled over the implication during an Aug. 10 meeting.
Superintendent Ron Goodman said that while quarantines could last two weeks, the missed days would not be held against students.
Jim Germany, assistant principal of Libby Middle High School, added that self-isolating students would be provided with a robust remote learning curriculum.
Despite policies set by school district and health department officials, administrators said they may have to adapt to potential quarantine scenarios as they crop up.
"Boy, there's just a whole bunch of questions and not a lot of answers in that but we're dealing with that week to week," Germany said.
Aug. 21
Wildfire near Swede
U.S. Forest Service crews began battling a roughly 25-acre wildfire in the Williams Gulch and Swede Mountain area on Aug. 19.
Authorities responded to the scene after an air attack crew spotted smoke at about 3:30 p.m. that day. By the day's end, the Forest Service had about 25 firefighters on the scene using engine modules, dozers, a helicopter, an air attack and two single engine air tankers to battle the blaze.
Dan Rose, forest fire manager for the Kootenai National Forest, reported crews had contained fire on Aug. 21. Authorities ruled out lighting as a cause of the Swede Mountain Fire.
Aug. 25
Local elected officials see new upsides in massive land sale
The massive land deal that saw hundreds of thousands of acres of timberland change hands earlier this year may prove advantageous for Lincoln County.
Initially county officials worried that Weyerhaeuser's announced deal to sell 630,000 acres in northwest Montana to a Georgia-based real estate company would jeopardize the region's economic future and cut off public access to the land.
Several months after Weyerhaeuser and Southern Pine Plantations finalized the deal, County Commissioner Mark Peck (D-1) said much of the land sold in Lincoln County would be set-aside in a conservation easement. Acreage around Happys Inn would be opened up for sale to private owners, but that could spur economic activity.
Commissioners were encouraged by how open Southern Pine representatives were about their plans for the land.
"They've been real open and honest as far as I can tell, which is way more than I can say for Weyerhaeuser," Peck said.
Sept. 1
Sheriff's Office defends need for $4.57 million budget
Despite taking the lion's share of the annual operating budget, officials with the Lincoln County Sheriff's Office says there's not much fat to trim.
Public safety spending has increased to $4.57 million in Lincoln County's proposed operating in fiscal year 2021. That's up from about $4.2 million last year and $3.6 million the year prior — about a $1 million increase in three budget cycles.
The second most expensive agency funded through the county is the library, which would receive $406,992 in fiscal year 2021.
Sheriff Darren Short and Undersheriff Brad Dodson agreed to comb through the office's proposed budget. Their request dropped by about $33,897 in the final budget.
Sept. 4
In a reversal, county officials now plan on a mail-in ballot election
Lincoln County officials now plan to hold a mail-in ballot election in November.
Newly appointed Election Administrator Chris Nelson announced the change on Sept. 4. While officials would send voters ballots via mail, the county must keep a few in-person polling places open.
News of the mail-in ballot election came out just a week after commissioners said they would hold a traditional election where residents can only vote either at the polls or via absentee ballots. That decision itself marked a shift in plans. Leigh Riggleman, former election administrator, proposed a mail ballot election on Aug. 12.
Sept. 4
Suspected arsonist arrested
After receiving an unusually high number of human-started fires this year, the Lincoln County law enforcement officials have arrested a suspected firebug with a fixation on Armageddon.
Leroy Morris, 67, of Eureka faces six counts of arson. Lincoln County Sheriff's Office Deputy Bo Pitman, who arrested Morris on Aug. 29, wrote in an affidavit that first responders dealt with 11 human-made fires in northeastern Lincoln County in July and August.
Over the past two months, authorities had multiple run-ins with Morris, leading them to conclude he was behind the arson cases, according to Pitman's affidavit.
Sept. 8
Commissioners balance budget
Coming down to the wire, Lincoln County Board of Commissioners approved a balanced budget for fiscal year 2021 on Sept. 2.
At the start of last week, county officials were faced with trimming roughly 16.4 mills from the operating budget. County Administrator Patrick McFadden, who oversaw the budget process, said that department cuts and a late influx of federal dollars combined to eliminate the shortfall.
Officials pared back about $200,000 in proposed spending on the department level, McFadden said. The county also benefited from an eleventh-hour influx of $472,606 from the federal Coronavirus Aid, Relief and Economic Security Act.
Sept. 15
Wildfire rages outside of Troy
A swelling wildfire outside of Troy prompted U.S. Forest Service and local officials to brief residents on the efforts to battle the blaze.
At the time of the meeting, the Callahan Fire, which was burning in the steep timbered terrain in the South Callahan Drainage, had reached 1,200 acres.
Justin Erickson, incident commander, said the fire was located approximately nine air miles southwest of Troy. The blaze started at the base of Smith Mountain on Sept. 8. Libby Mayor Brent Teske told the crowd that no evacuation or pre-evacuation plans were in place despite rumors circulating on Facebook.

While officials were still investigating the cause of the fire, Erickson said he assumed it began as a campfire.
By the end of September, firefighters had largely contained the blaze.
Sept. 29
EPA, DEQ settle on funding deal for Superfund site
After a months-long delay, greatly-needed federal dollars for the maintenance of the Libby Superfund site were headed to state and local officials at the end of September.
The news came nearly three months since the EPA handed off oversight of commercial and residential properties in Libby and Troy to the Montana Department of Environmental Quality. Jenny Chambers, administrator of the waste management and remediation division of DEQ, said on Sept. 24 that the funding to maintain properties would be accessible within a matter of days.
Once DEQ received its funding, Chambers said state and Lincoln County officials would be able to sign off on an agreement that would provide dollars to County maintenance programs. The delay in federal funding had frustrated Lincoln County Commissioner Mark Peck (D-1) and other local officials. Without the dollars, property owners were forced to bid and pay for contractors to conduct asbestos sampling and abatements.
---