Wicka sentenced for role in barricade situation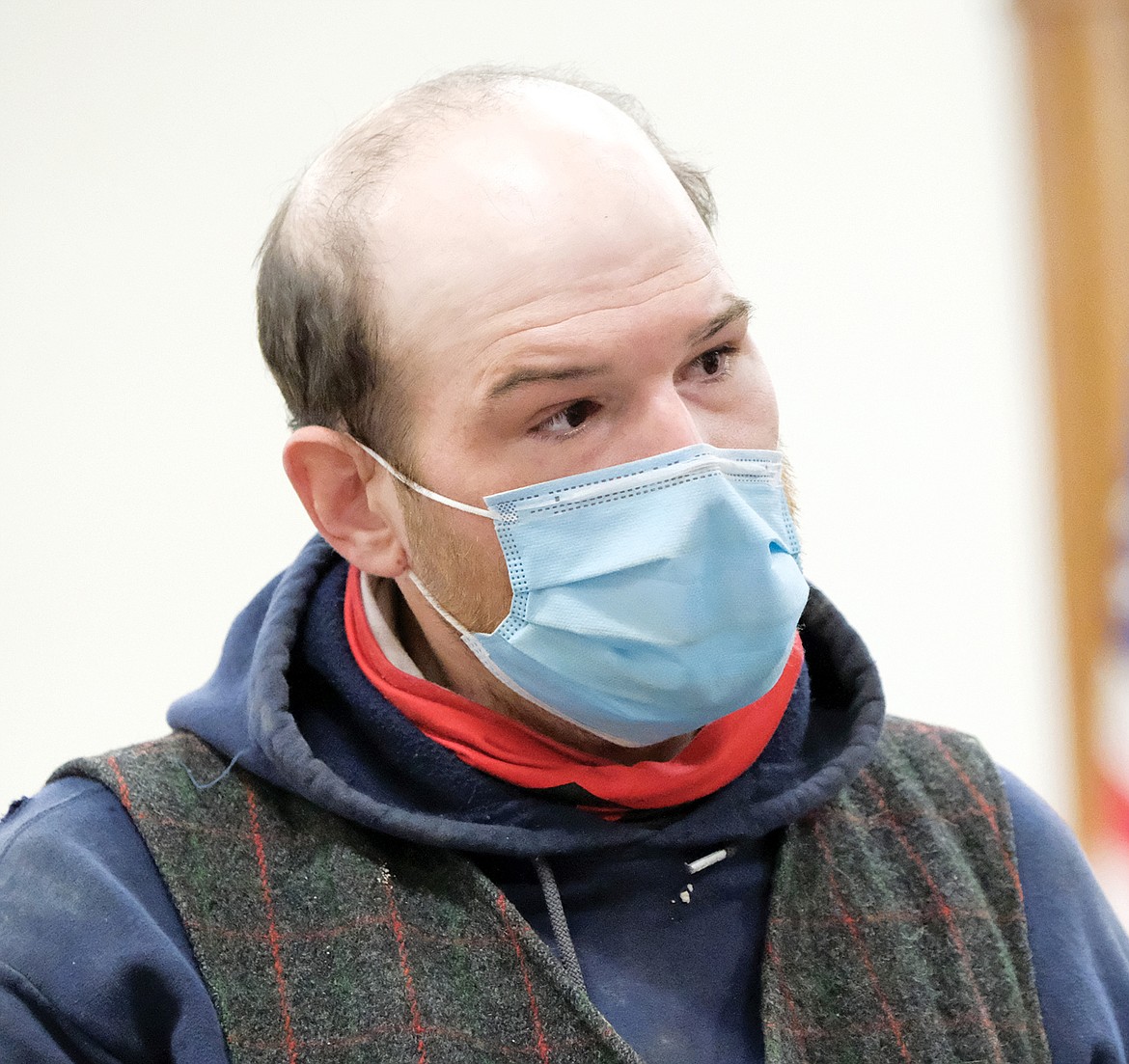 Wyatt Wicka in Lincoln County District Court on Nov. 9. (Paul Sievers/The Western News)
Lincoln County District Judge Matthew Cuffe followed the terms of a plea deal struck with a Libby man who barricaded himself against law enforcement last year, but warned that any slip-ups could result in a 10-year sentence.
Wyatt Wicka, 33, received a deferred, three-year sentence after pleading guilty to an amended felony charge of criminal endangerment. Authorities initially brought Wicka up on charges of assault with a weapon and partner or family member assault after the June standoff.
During the sentencing hearing, Cuffe described the incident as disconcerting and pointed to Wicka's pattern of substance abuse as another source of concern.
"[There is a] 10-year sentence for this crime and I can sentence you, for that entire time, to prison," Cuffe warned Wicka.
As part of his sentence, Wicka must undergo mental health treatment.
Authorities arrested Wicka following a barricade situation in downtown Libby on June 5. According to court documents, he came to the attention of local law enforcement after grabbing his girlfriend and pinning her against a vehicle on Montana Avenue.
After several witnesses confronted Wicka, he allegedly pulled out a handgun and leveled it at one of the interlopers, court documents said. He later barricaded himself into a nearby home, prompting authorities to evacuate businesses and residences in the area.
Law enforcement personnel from the Libby Police Department and Lincoln County Sheriff's Office eventually defused the situation.
Wicka pleaded not guilty to all charges at his June 22 arraignment.
Cuffe described the sentence as giving Wicka a chance to receive treatment and potentially put him on the path to success. He wished Wicka luck as he handed it down.

---