John Edward Walbridge, 73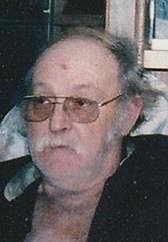 |
January 1, 2021 7:00 AM
John Edward Walbridge, 73, died Dec. 23, 2020, at his home in Troy of natural causes. He was born on Sept. 17, 1947, in Thompson Falls to Johnnie and Lela May Walbridge.
John enjoyed hunting, fishing and karaoke. He enjoyed visiting with family and friends.
He will be missed, but will always be in our hearts.
He was preceded in death by his wife, Jean Walbridge; his parents; and sisters, Brenda Walbridge and Billie Chapel.
Survivors include his daughters, Theresa Walbridge and Jessica Beer; son, David Hake; grandson, L.J. Huntsman; sisters, Velma Pattie, Joyce Welch (Bob) and Karen Jones (Terry); 12 grandchildren, six great-grandchildren; and many nieces and nephews.
Services will be at 2 p.m., Jan. 6, 2021, at Troy Community Baptist Church in Troy. Arrangements are by Schnackenberg Funeral Home in Libby. Online condolences and memories may be shared at www.schnackenbergfh.com.
---