Arlene Reynolds, 83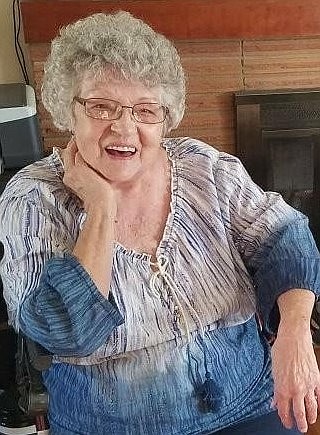 |
February 19, 2021 7:00 AM
Arlene Reynolds (Rayson) went to be with Jesus on Jan 23, 2021.
She will be missed by family and friends, but we all know she is in heaven celebrating with relatives and friends who previously passed on.
Born Dec. 25, 1937, she was 83 years young. She has three sons: Randy, Rodney, and Joshua Reynolds. She has six grandchildren and four great-grandchildren. She has two living siblings, Katie Scharen (Rayson) and Clayton Rayson.
Those members of her family who predeceased her and were well known and loved in the community include her father, Calvin Rayson; mother, Elaine Rayson (Barr); and brothers, Arden (Kelly) Rayson and Daniel Rayson.
She was also known as Sis and Flash1. She worked as a flagger and waitress in her younger years.
She Loved Jesus! She loved her family and friends, and visiting with all of them.
She loved eating her son Randy's fish when he would cook them up for her. She loved coffee, dark chocolate and Doublemint chewing gum.
No funeral services are planned.
---