Polson Pirates plunder Loggers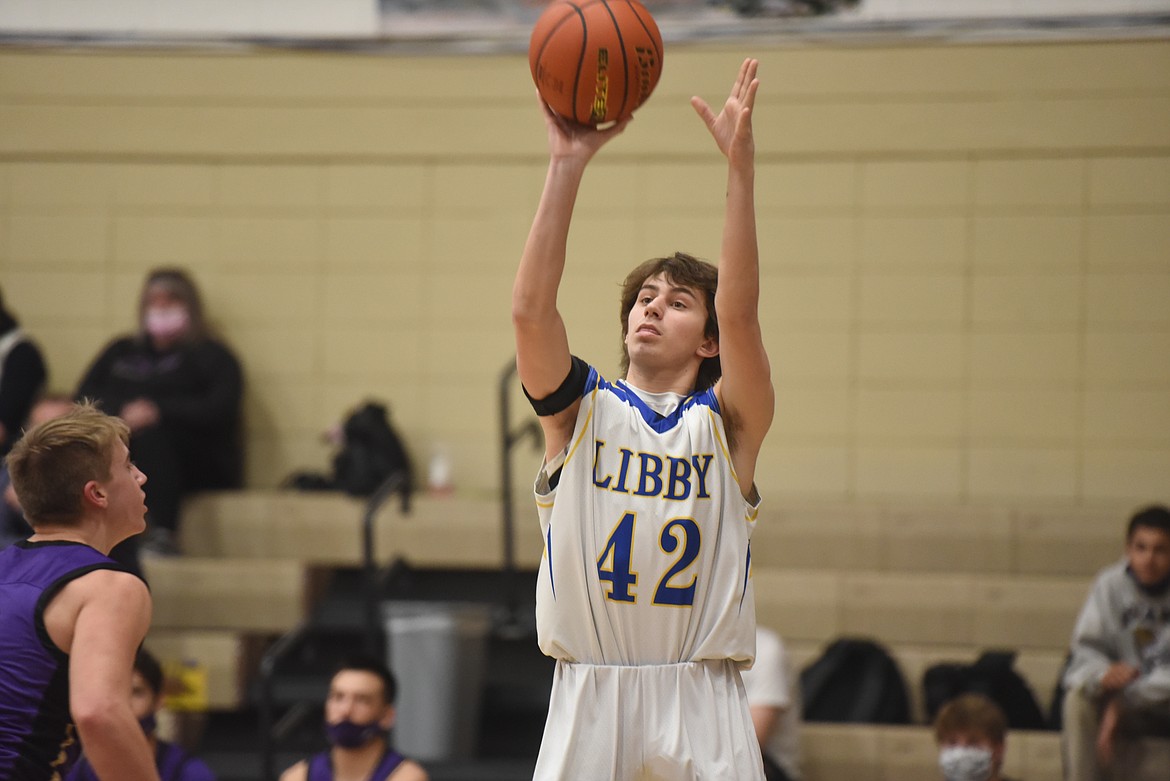 Libby senior Keilen Rausch takes a shot during the Loggers Feb. 13 game against Polson. (Will Langhorne/The Western News)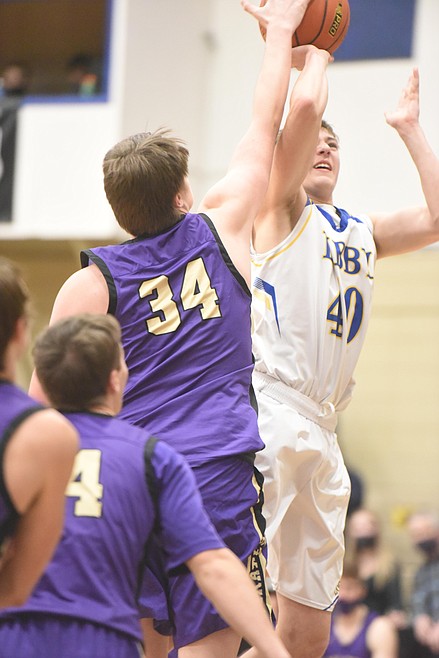 Libby junior TJ Andersen goes up for a shot during the Loggers Feb. 13 game against Polson. (Will Langhorne/The Western News)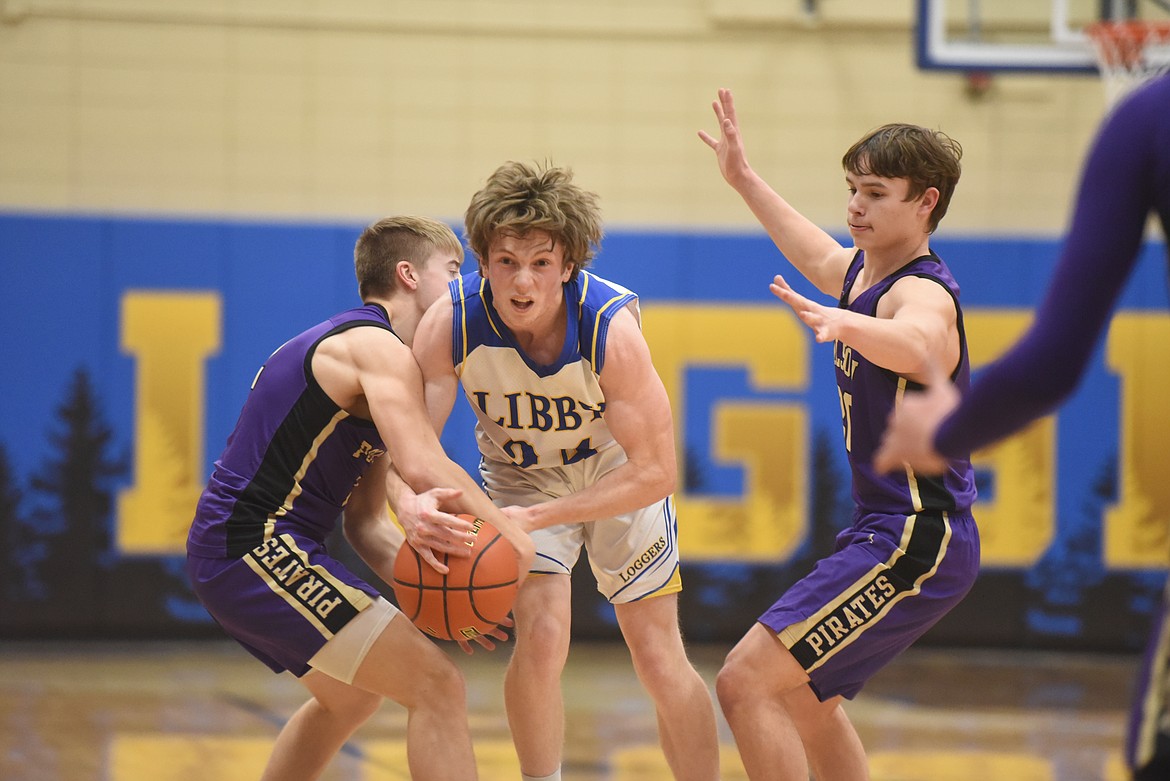 Libby senior Jay Beagle tries to break through Polson defenders during a Feb. 13 game. (Will Langhorne/The Western News)
Previous
Next
by
WILL LANGHORNE
The Western News
|
February 16, 2021 7:00 AM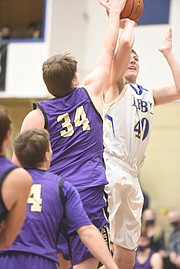 A second-quarter push from high-ranked Polson cost Libby dearly. After taking the wind of the Loggers sails, the Pirates came away with a 55-44 victory.

Junior Caden Williams led the 6-6 Loggers with 19 points. Libby senior Jay Beagle followed with 10 points. Polson's top scorer was junior Colton Graham with 19 points.
Libby coach Josh Bean said he knew the Pirates would give no quarter going into the Feb. 13 game. Polson is ranked first in the Northwestern Class A conference and — according to some polls — second in the state.
"We knew it would be a tall task," said Bean.
The Pirates opened the game with a full-court press and man-to-man defense. The Loggers worked together well to break the press and came out of the first quarter trailing 14-10.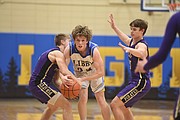 Throughout the first six minutes of the second quarter, Libby kept pace with Polson. In the final two minutes of the first half, however, the Pirates added to their margin with a 13-2 run. Bean said the pressure from Polson's press led to turnovers, allowing the Pirates to build their lead.
"They just dug us in a hole we couldn't get out of," said junior TJ Andersen.
Polson's length and size advantage over the Loggers only added to the difficulty.
"Too many times — including myself — we were trying to throw over the top and they were getting tips and touches," said Beagle.
Polson senior JC Steele was able to convert two of the errors into three-pointers. Junior Xavier Fisher followed up a three-pointer with an and-one.
By halftime, the Pirates had established a 31-16 lead.
For the rest of the game, the Loggers trailed by roughly 10 points. Though the Loggers attempted a series of pushes, they were unable to shift the momentum.
In the fourth quarter, the Loggers got into foul trouble and had to switch from their bread-and-butter man-to-man defense to a zone. The change allowed Polson to get more open shots and run effective set plays.
Reflecting on the game, Bean said that, excluding the final minutes of the first half, the Loggers performed well.
"We played really good basketball; we played right with them for 30 minutes," he said. "The two minutes at the end of the second quarter … that ultimately doomed us."
As the season progresses, Bean said the Loggers are angling for a three or four seed in the conference tournament. At this point, the top slots are out of Libby's reach but the teams ranked three and four will be given home games.
To secure one of the seeds, Bean said it would be vital for the Loggers to perform well against Whitefish in their Feb. 18 game.
---