Gordon charged in string of Christmas night thefts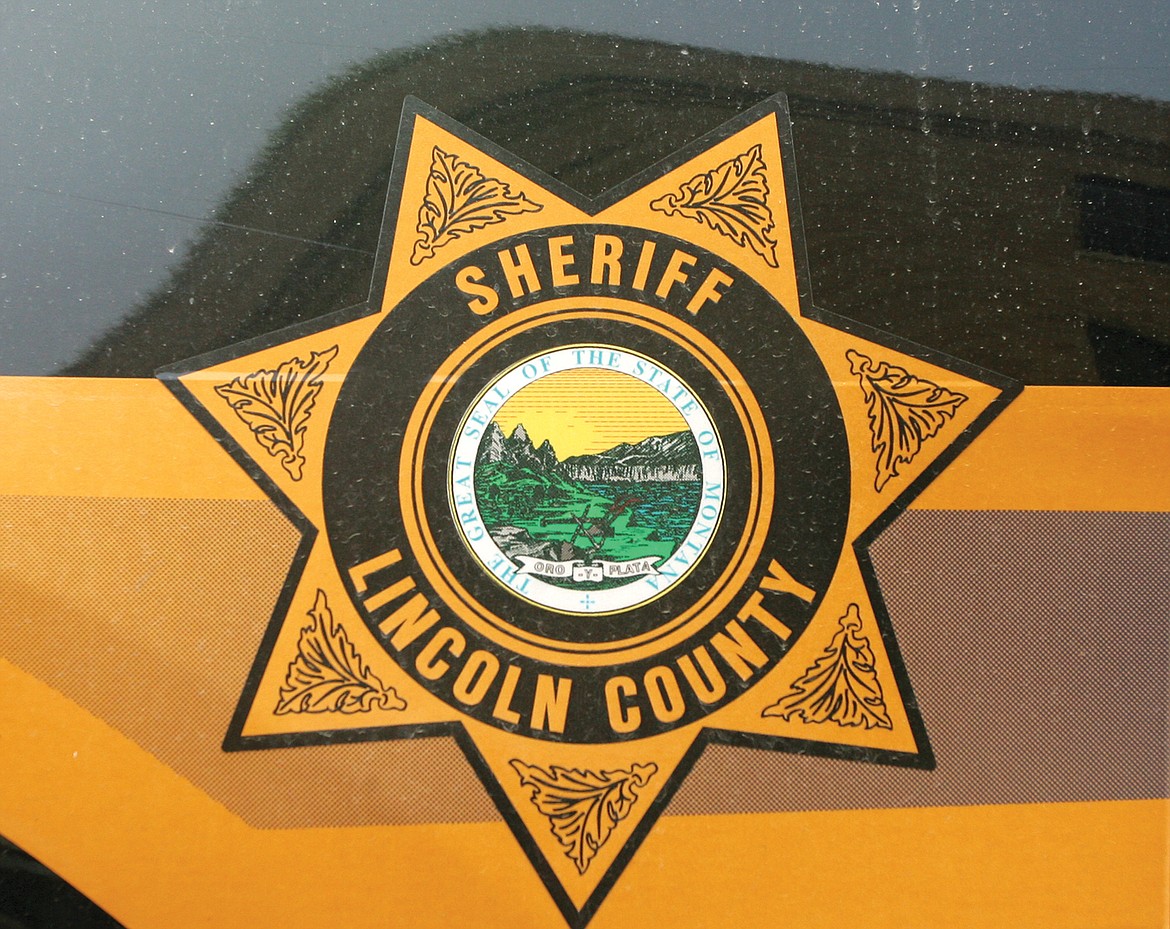 Lincoln County Sheriff's Office. (Paul Sievers/The Western News)
by
DERRICK PERKINS
Editor
|
February 16, 2021 7:00 AM
An 18-year-old accused of being one of the individuals behind a string of Christmas night burglaries now faces multiple charges in Lincoln County District Court.
Dominic Ray Gordon, formerly of Eureka, pleaded not guilty to three misdemeanor counts of criminal trespass to a vehicle, three misdemeanor counts of theft, felony burglary and felony theft during his Feb. 8 arraignment.
According to court documents, Gordon was one of two men Lincoln County Sheriff's Office deputies suspect of burglarizing homes and vehicles in and around Bootleg Drive overnight Dec. 25.
Deputies began investigating the string of break-ins and thefts on Dec. 26. In an affidavit, Deputy Robert Salyer recounted meeting with a Bootleg Drive homeowner about 7 a.m. The homeowner took Salyer into his garage, which he left unlocked the night before.
A .40 caliber Sig Sauer handgun was missing from his truck as well as $200 from a wallet.
The homeowner took Salyer into a hallway, which housed a freezer and several racks. Missing from the storage area were four compound bows, an AR-15 rifle and rifle scope.
Next they went to the hunting room, where the homeowner said a .44 revolver was missing as well as a backpack.
Finally, they came to a makeshift wine cellar, which had been rummaged through. The homeowner told Salyer that a hunting sled also had vanished.
He presented Salyer with a still photo and a video taken from his neighbor's security system. The images were of two young men, Salyer wrote.
After the homeowner agreed to get together an itemized list of missing items, Salyer headed back toward the law enforcement center. Arriving, he met with a resident who lived several hundred yards from Bootleg Drive. The man told Salyer that one or more individuals had broken into his truck and stolen a .40 caliber Sig Sauer and $100 in cash.
Meanwhile, images and security footage had gone up on Facebook, generating speculation. Salyer soon began receiving phone calls from residents offering up possible suspects.
Shortly before 2 p.m., the girlfriend of one of the victims contacted Salyer. She pointed to a teenager who hung out on Bootleg Drive. According to Salyer, the woman remembered that the teen routinely asked her to "party."
Salyer tracked down the owner of the property where the teen, now identified as Gordon, stayed. Living in Hawaii, the property owner rented out each of the rooms in the house but kept an eye on things via a system of video cameras.
He told Salyer that one of his tenants had acted suspiciously of late, disabling the home's system of surveillance cameras and having a friend, "Dominic," over on weekends. The property owner had forbidden the friend from entering the home.
Salyer then headed to the rental property, meeting up with a friend of the owner to search for any potentially stolen goods. In the affidavit, Salyer recounted speaking with one of the roommates, who told him she did not hear any comings or goings the night before.
But she agreed that her roommate was acting strangely and suspected he might be abusing drugs.
While Salyer lacked a warrant to search the tenants' rooms, he thought stolen goods might be hidden elsewhere in the house. He called the property owner and secured permission to search an unfinished portion of the home as well as the garage.
Upon entering the garage, Salyer immediately spotted a black sled with a camouflage blanket over it. Pulling the blanket back, Salyer found many of the items the victims' reported stolen, court documents said.
After taking photos of the items on the sled, Salyer gathered them up and took them back to the law enforcement center. Taking stock later on, he realized he had recovered an extra handgun and a W-2 form.
In his affidavit, he said he then applied for a search warrant for the tenant's room. During a search, he found wet shoes and other items reported stolen during the spree of burglaries.
Later, Salyer got a call from an individual who had been visiting family on Mountain Circle, which is only a few hundred yards from Bootleg Drive. A gun, which Salyer identified as one of the weapons he recovered, had been stolen from the man's truck.

By this time, Salyer had received information that the tenant, Shaun Paul Lambertsen, and his friend, Gordon, had fled to Kalispell. In the affidavit, he wrote that he requested arrest warrants for both individuals.
An omnibus hearing in Gordon's case is scheduled for May 3 with a pretrial conference to follow on June 7. Were the case to go to trial, it is scheduled to begin July 13.
Felony burglary carries a maximum penalty of 20 years in state prison and a $50,000 fine. Felony theft is punishable by up to 10 years in state prison and a $10,000 fine.
The maximum penalty for misdemeanor theft is a fine of $500 while misdemeanor criminal trespass to a vehicle carries a penalty of up to six months in county jail and a $500 fine. Those penalties increase with each subsequent offense.
---