Richard H. Tholen, 90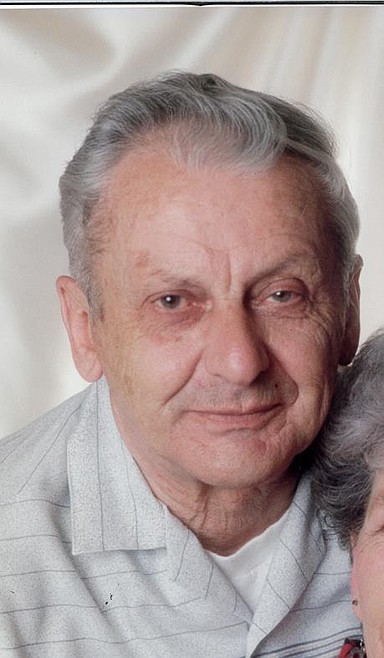 |
February 12, 2021 7:00 AM
Our dad, our hero, Richard H. Tholen, 90, passed away on Friday, December 15, 2020 at Cabinet Peaks Medical Center in Libby. He was born June 3, 1930 at Virginia, Minnesota to Hugo "Pappy" and Emily "Ma" Tholen. He graduated from high school in 1948.
Richard and his dad drove to Libby to look for work at the saw mill. Along the way they stopped and worked at hay fields to get gas money and were fed well. Once they got to Libby, they both got jobs at the saw mill. In 1949, Emily and Kenneth joined them.

Richard enlisted in the US Air Force in 1951. He began Morse code training in Texas. He was at the top of his class so he got to pick anywhere in the world to be stationed. He chose Germany and loved it. In 1955, he received his Honorable Discharge and returned to Libby. He met June, the love of his life, in 1956. Richard was devastated when she passed away in 1996. In 1961, Richard began to work at the US Post Office in Libby and worked there until his retirement in 1994.

Oh how he loved to tease June, his children, family and friends. He was a prolific reader of newspapers, westerns, history and Lewis and Clark. He was our poker and cribbage king! Richard was a proud Swede and military veteran.

Richard's family is comforted in knowing he is with June; twins, Jamie and Jeannie; his parents; sisters, Ellen and Ethel and brother, Kenneth. The family wishes to thank June and Richard for teaching them manners; for those dreaded cold early morning swimming lessons; and for putting the Lord in their hearts. Richard lived by the motto: Your word is your honor and a handshake is your bond.

May you rest in peace! Good-night Irene.
Survivors include his children Sandra (Norcutt), Paula (Terry), Gregory (Connie), Steven (Mandy), Michael (Sunny) and Duane; 11 grandchildren; 29 great grandchildren; 8 great great grandchildren; friends Sharon (Dan), Ardell and family; and other family and many friends.
Arrangements were under the care of Schnackenberg Funeral Home of Libby. Online condolences and memories may be shared by visiting www.schnackenbergfh.com.

---