Lady Lions victorious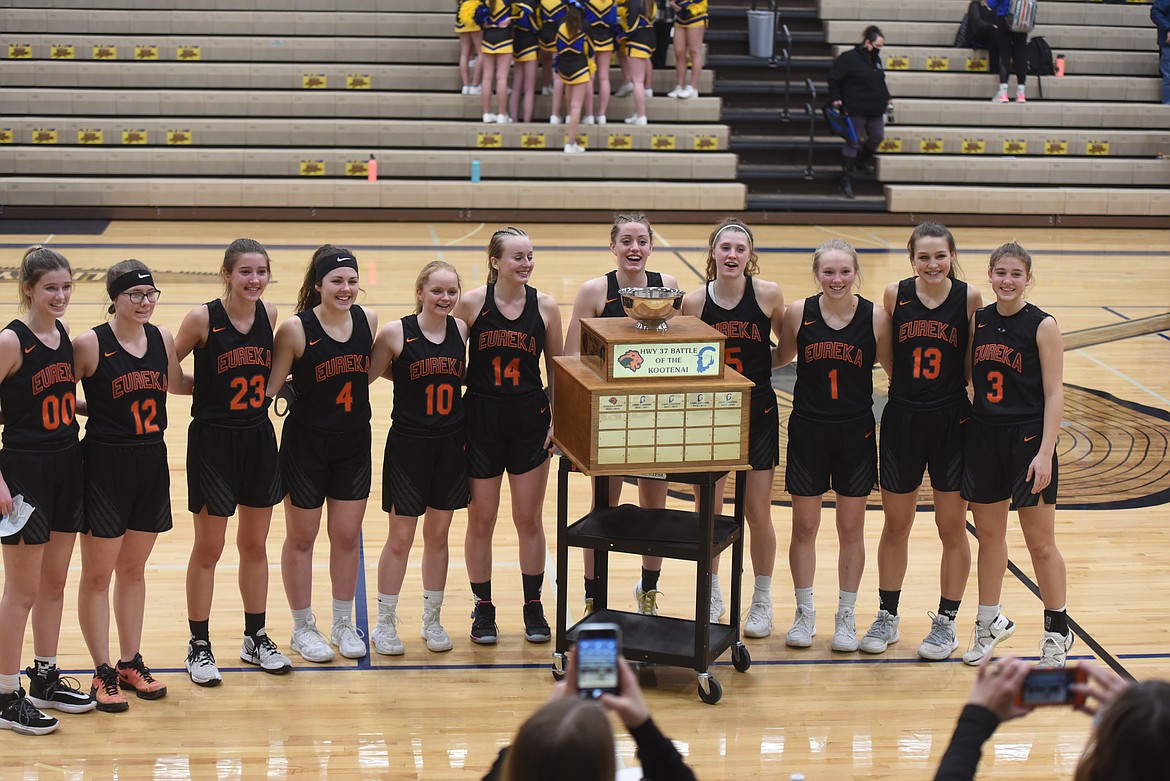 Eureka's Lady Lions won this year's Battle of the Kootenai after defeating the Lady Loggers 60-22. (Will Langhorne/The Western News)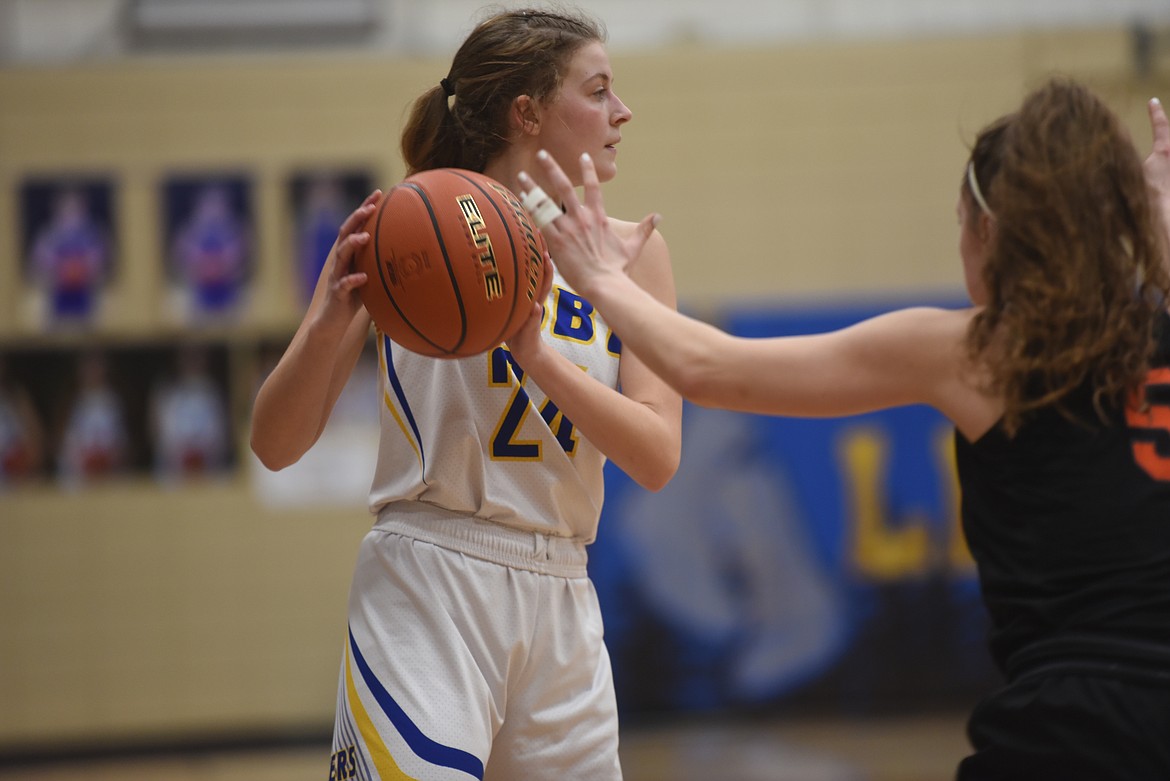 Senior Elise Erickson looks for the pass during the Lady Loggers Feb. 9 game against Eureka. (Will Langhorne/The Western News)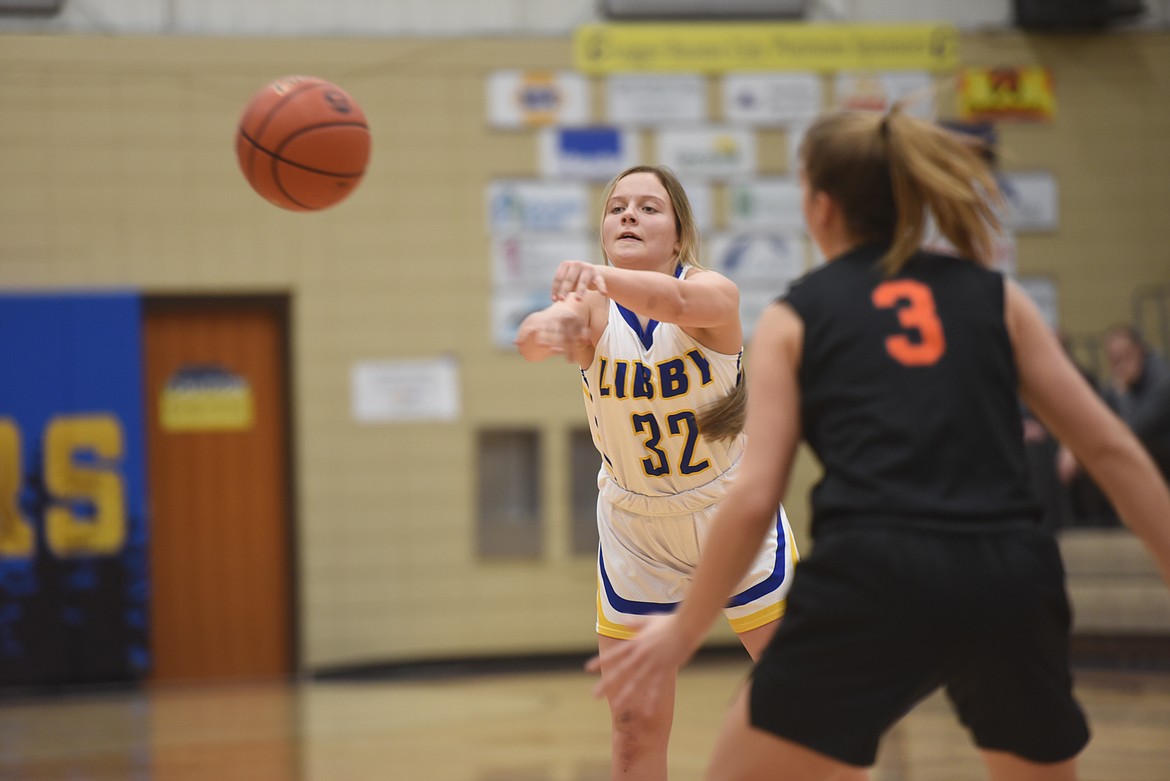 Sophomore Kinzee Boehmler launches a pass during the Lady Loggers Feb. 9 game against Eureka. (Will Langhorne/The Western News)
Previous
Next
by
WILL LANGHORNE
The Western News
|
February 12, 2021 7:00 AM
The Eureka Lady Lions emerged victorious from this year's Battle of the Kootenai after defeating the Lady Loggers 60-22.
Junior Taylor Munro led Libby during the Feb. 9 game with seven points. Senior Olivia Gilliam-Smith and sophomore Rylee Boltz followed with four points. Eureka senior Michael Shea led the Lady Lions with 13 points.
From the tip-off, Eureka's defense proved to be a challenge for the Lady Loggers. While Libby coach Jackie DeShazer said her squad was able to break the Lady Lions 1-2-1 zone press in the opening minute, the pressure pushed the Lady Loggers to move faster than DeShazer would have liked.
Later in the game, Eureka switched to a 2-2-1 half-court trap, which gave Libby more trouble.
The Lady Lions saw offensive success both inside the three-point line and beyond the perimeter early on in the game. Shea racked up four two-pointers and senior Kyla Bohne landed a three-pointer in the first quarter.
Going into the second quarter, Eureka held a 21-4 lead.
While the Lady Loggers were taking advantage of shot opportunities, they had trouble landing baskets.
"In that first half we had a lot of three-point shots that looked good," said DeShazer. "Three or four that were down but popped back out."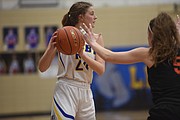 The Lady Lions aggressive defense limited the Libby to one shot during most offensive plays. DeShazer commended the Eureka team for their rebounding skills.
"Whether they were in zone or man, they really did a good job of keeping us off the boards offensively," she said.

While Eureka was helped by their significant height advantage over Libby, DeShazer said this was nothing new.
"Almost every team we play is taller than us, unfortunately," she said. "That's something we've learned to live with a little bit."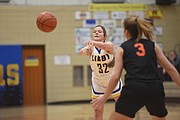 The Lady Lions closed out the first half 37-10.
Starting the third quarter, Libby began boxing out better on defense. This limited Eureka on their number of shots per play.
Little errors, including travel and double dribble violations, plagued the Lady Loggers. Boltz said the team was working diligently to correct the faults.
"We just got to work on those little things in practice," she said. "We just have to keep our heads in the game."
Libby went into the fourth quarter trailing 45-14, but the Lady Loggers picked up steam in the final minutes. Monro converted a couple fouls inside the paint to free throws. Boltz sunk a few free throws and landed a field goal.
"I just kicked it into gear," said Boltz. "My mom said if I made four points she'd buy me a milkshake."
The Lady Loggers will go on to play Polson in an away game on Feb. 13.
---