Dean Volkenand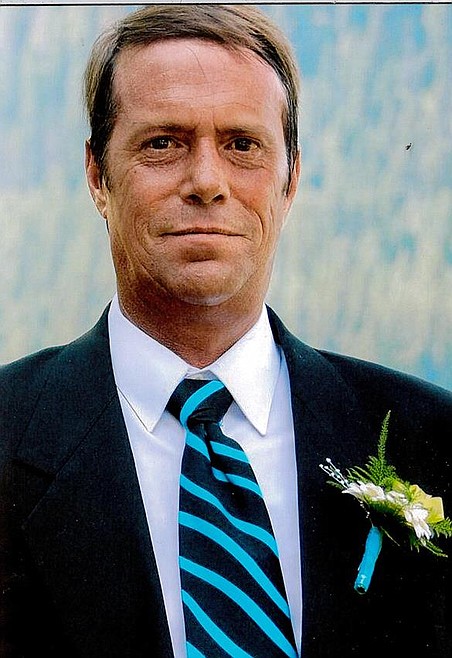 Dean Volkenand. (Courtesy photo)
|
February 12, 2021 7:00 AM
On Jan. 31, 2021, (Jerry) Dean Volkenand, husband and father of two children, passed away at home with family at his side. He was only 61 years old. He was born Aug. 18, 1959, in Escondido, Calif., to Pete and Betty Volkenand. He traveled around during his childhood due to his father's service in the U.S. Navy.
Dean graduated from Libby High School in 1977 and joined the Navy, where he acquired a 1st Class Boiler License in Chicago. He was stationed on the USS Cleveland in the ship's home port of San Diego, where he served out his enlistment and did a couple of West Pack Tours.
Dean married his love, Faith Martell, in February 1979 and they started their life together. They would live in San Diego while Dean was in the States. Dean got out of the Navy in 1981 and they moved back to Libby, where they made their home and started a family. They have two children: Jacob and Tabitha (Richard) Hanson.
Growing up, Dean had a passion for swimming and was on swim teams as a child. Other passions of Dean's were hunting, fishing, camping and anything that involved the outdoors. He got a thrill out of pulling family and friends behind his boat on a tube or skis. Dean also loved to just spend time with friends, family and grandkids.
He is preceded in death by his father, Pete; mother, Betty Pennock; stepfather, Al Pennock; father-in-law, Forest Martell; and brother-in-law, Rick Martell.
He is survived by his wife, Faith, son, Jake, and daughter, Tabitha (Richard) Hanson, all of Libby; brothers, Duane in Libby and David in Spokane, Wash.; sister. Vickie (Randy) Parks of San Antonio, Texas; grandchildren, Jacob, Dominic and Tyler of Troy, and Tavin and Fiona Hanson of Libby; and many cousins, nieces and nephews.
Services will be held at 3 p.m. at the Schnackenberg Funeral Home in Libby on Feb. 20. A gathering with refreshments will follow in the Fjord Room in the downstairs of Venture Inn.
Arrangements are by Schnackenberg Funeral Home in Libby. Online condolences and memories may be shared at www.schnackenbergfh.com.
---