Wildkats pummel Lady Loggers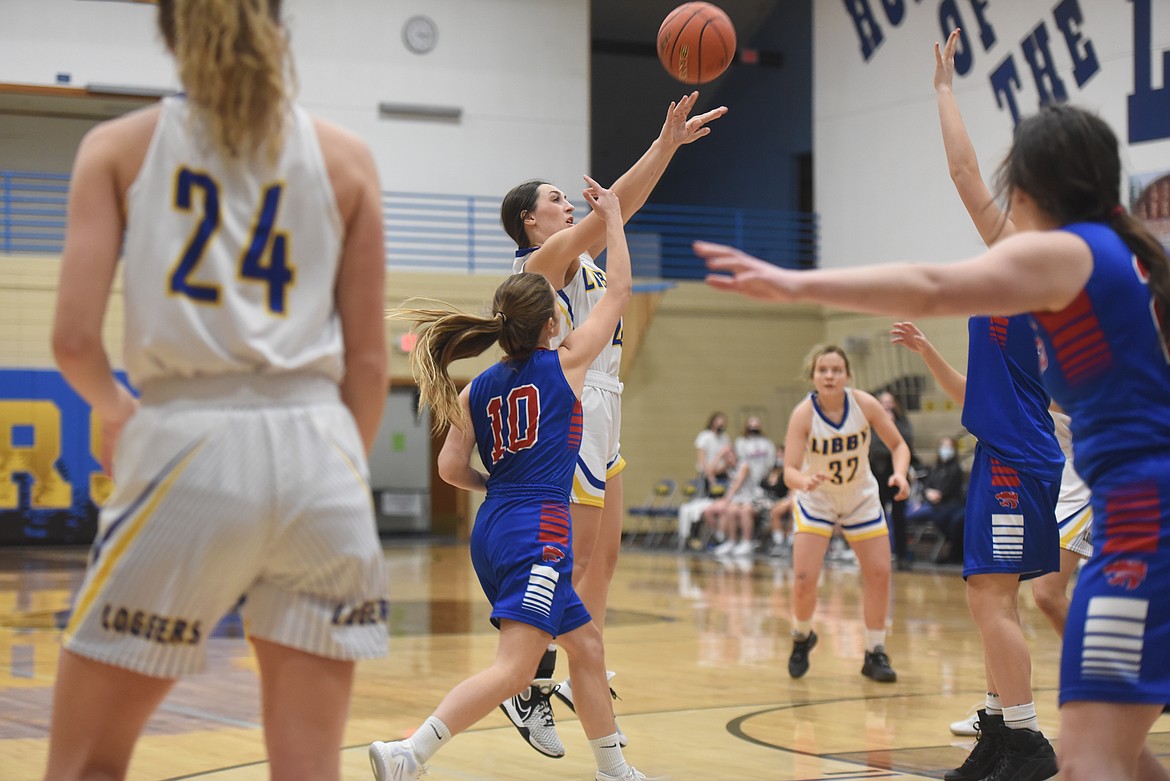 Senior Kayley Svendsbye takes a shot during the Lady Loggers Feb. 6 game against Columbia Falls. (Will Langhorne/The Western News)
by
WILL LANGHORNE
The Western News
|
February 9, 2021 7:00 AM
The top-ranked Wildkats slashed the Lady Loggers 61-12, but the Libby squad never threw in the towel.
No. 2 in the state going into the Feb. 6 game, Columbia Falls presented a particularly difficult adversary for the Libby girls. Coach Jackie DeShazer was proud of the fight her squad put up.
"They battled, they didn't quit for an instant, they didn't look intimidated," said DeShazer.
The Lady Loggers were also down several players heading into the marquee matchup, including Rylee Boltz, a sophomore who DeShazer described as an offensive asset for the team.
Libby senior Olivia Gilliam-Smith led the Lady Loggers with six points. Columbia Falls junior Maddie Robinson racked up 17 points for the Wildkats.
From the start, Columbia Falls showed their prowess on the court closing out the first quarter 25-0.
In the opening minutes of the second quarter, Gilliam-Smith tried to turn the tide with back-to-backs layups.
"I was glad to get some points up but it was tough when the score was that low," she said after the game.
By halftime, Columbia Falls had extended their lead to 37-6. In the third quarter, Libby continued to have trouble landing shots.
"We had a lot of good shots, from people we want to take good shots, that didn't go in," said DeShazer.
As the Wildkats continued to expand their margin, the Lady Loggers still hustled, working to get back on defense to prevent wide-open layups.
Going into the final quarter, Libby trailed 54-8.
The Libby boys team saw greater success beating their Columbia Falls counterparts 52-47 that evening.
The Lady Loggers will go on to play Eureka in a Battle of the Kootenai matchup Feb. 9.
---