Rodney G. Harma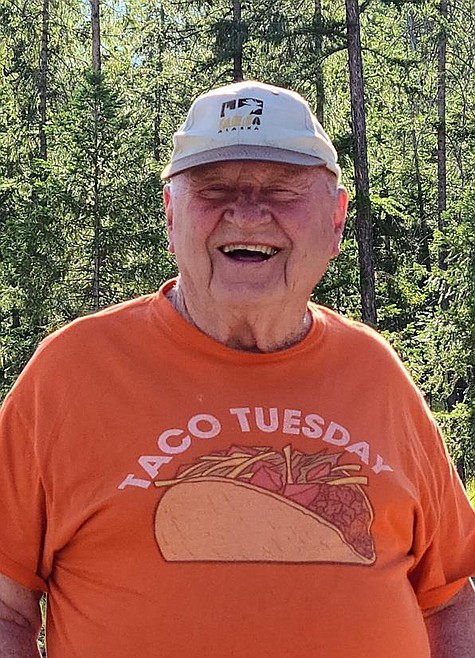 Rodney G. Harma. (Courtesy photo)
|
February 9, 2021 7:00 AM
Our beloved Rodney G. Harma, 85, died Feb. 2, 2021, at Cabinet Peaks Medical Center in Libby. He was born Feb. 10, 1935, in New Leipzig, N.D., to John and Vieona Harma.

Rodney entered the U.S. Army in June 1957 and was honorably discharged in June 1959. He wed Elaine and they were married for 45 years until she passed away.
He was a competitive shooter, starting as a member of the 6th Army Rifle Team. He was an active member of Cabinet Rifle and Pistol Association, an active shooting club in Libby. He was also a member of the Troy Shooting Club and participated in action steel shooting. He was eager to help those who needed shooting advice, either through explanation or in practice. He was the last surviving member of the original Libby Rod and Gun Club.

He could be found at the Libby Shooting Range punching small groups of holes in targets and in the backyard eating watermelon.

Rodney volunteered as bingo caller at Libby Care Center and delivered meals for the senior center. He was a master electrician. A long-standing member of Faith Bible Church, he was outstanding Christian man. There were very few Taco Tuesdays he missed at Burger Express. He was always "wonderful" when asked, had an infectious laugh and was loved by all.

He was preceded in death by his wife, Elaine; his parents; his brother, George Harma; and a sister, Thelma.
Survivors include his children, John Harma (Jerri), Sara Shuck (Herb) and Alan Dunn (Beth), all of Libby; sisters, Irene Regh (Jim) and Jeanne Anglin (Bill); many grandchildren and great-grandchildren; and numerous nieces, nephews and lifelong friends.
Services will be at 10 a.m., Feb. 13 at Libby Christian Church. In lieu of flowers, donations may be sent to Camp Elohim, Gideon Bible or the Libby Rod and Gun Club.

Arrangements are by Schnackenberg Funeral Home in Libby. Online condolences and memories may be shared at www.schnackenbergfh.com.
---