Kenneth Aldon Hoefner, 86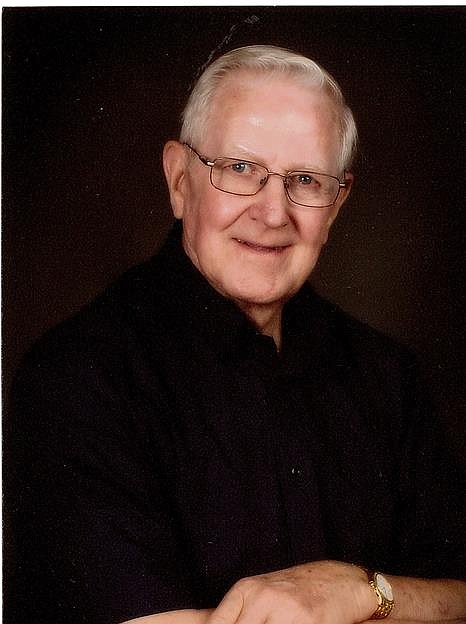 |
February 9, 2021 7:00 AM
Kenneth Aldon Hoefner, 86, passed away Feb. 2, 2021, at his home in Cheney, Wash., due to cancer. He was born to Arthur F. Hoefner and Ethel H. (Wetenkamp) Hoefner on Sept. 27, 1934, in Libby.
Ken grew up and attended school in Libby. In his youth, Ken delivered papers for the Spokesman Review. In high school, he worked at the theater and at Smart's Mobil station. He married his high school sweetheart, Carol A. Menehan, in 1952 after graduating from Libby High School.
Ken and Carol settled in Libby and started their family. They welcomed their daughter, Katherine, in 1953, son, Dean, in 1955, and daughter, Karen, in 1959. The family remained in Libby until Ken joined the Montana Highway Patrol in 1958. Ken's job took the family to many stops (East Glacier, Missoula and Cut Bank) in Montana. They finally moved to Billings in 1971, where he remained until early 2020.
Ken retired as a captain in 1990 after 32 years of service to the Montana Highway Patrol. Dad was very proud of, and loved, his work. Ken and Carol enjoyed their retirement. They filled their time with travel, taking in National Parks, going on summer camping trips and visiting with family.
Dad was an avid woodworker, loved to tool leather and spent a great deal of time researching family genealogy. He was a proud benefactor-level member of the NRA. He served in the U.S. Army Reserve/Guard and was a member of the Masonic Lodge. Ken and Carol were also members of Peace Lutheran Church in Billings.
Ken and Carol moved to Cheney, Wash., last year to be near their children. He was preceded in death by his wife of 68 years, Carol.
The family would like to thank the staff of Deaconess Hospital and Hospice of Spokane for their wonderful care of Ken over the last several weeks.

Ken is survived by daughter, Katherine Hoefner of Airway Heights, Wash.; son, Dean (Kim) of Spokane, Wash.; and daughter, Karen (Gene) Bell of Maple Valley, Wash.; five grandchildren, Deidre (Steve) Schilling, Erica (Kirk) Ryan, Bridget Hoefner, Colin Bell and Connor Bell; and five great-grandchildren.
Services will be held at 1 p.m., Feb. 11 at Schnackenberg Funeral Home, 422 West 2nd Street, Libby, with burial to follow at the City of Libby Cemetery.
In lieu of flowers, donations can be made to the Montana HOPE Project (www.montanahope.org) or Hospice of Spokane (www.hospiceofspokane.org).
Arrangements are by Schnackenberg Funeral Home in Libby. Online condolences and memories may be shared at www.schnackenberfh.com.
---