Resolution calling for marijuana tax in the works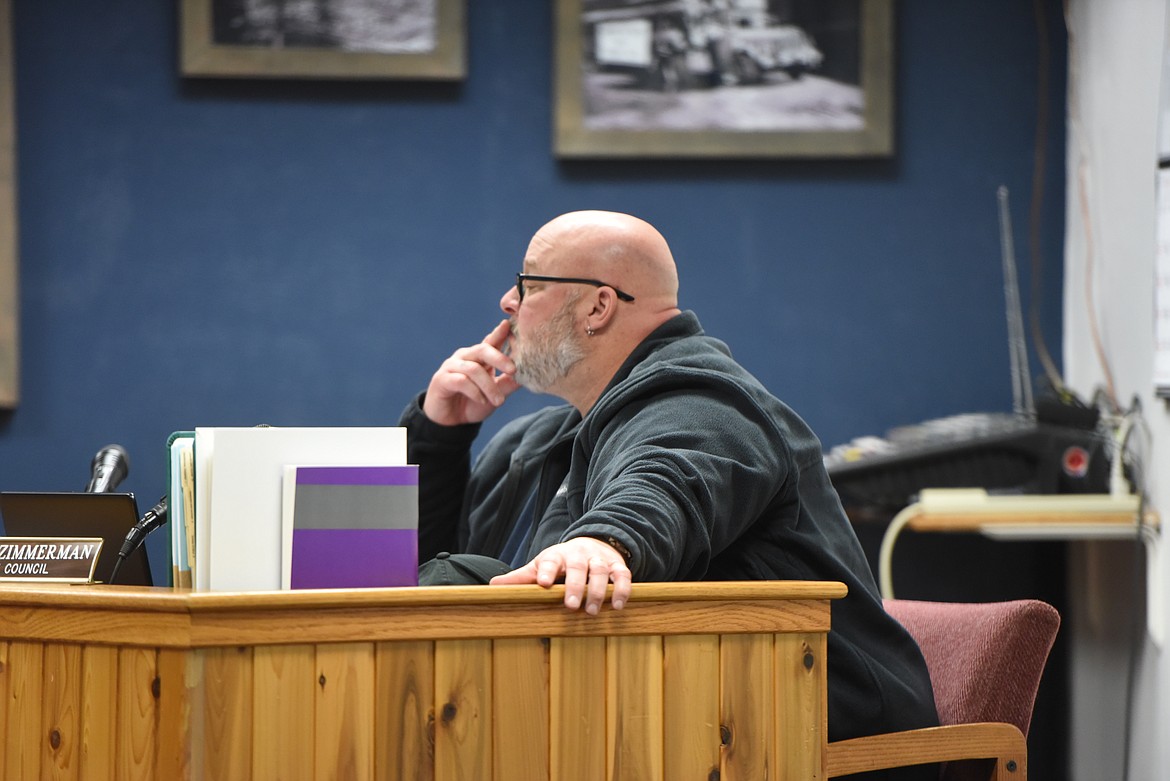 City Councilor Brian Zimmerman discusses recreational marijuana at a Dec. 7 ordinance committee meeting. (Derrick Perkins/The Western News)
by
DERRICK PERKINS
Editor
|
December 24, 2021 7:00 AM
City Councilor Kristin Smith said this week that her committee would request that their colleagues petition county officials for an extra tax on recreational marijuana in January at the earliest.

Smith serves on Libby's ordinance committee, which has taken the lead on drafting local regulations on recreational cannabis. While potential rules remain up for debate, Smith and city councilors Zach McNew and Brian Zimmerman agreed earlier this month that they were ready to move ahead with pursuing the 3 percent local tax.
Because area voters supported the ballot initiative legalizing recreational marijuana in Montana, Lincoln County is considered a "green" jurisdiction. That means existing medical dispensaries can begin selling retail cannabis in January.
While Helena will impose a 20 percent tax on recreational marijuana, counties have the option of adding a 3 percent levy on local sales. To do so, they must first put the tax before voters.
"We … will be coming forward [to] the rest of the council with a request to submit a resolution for the county to adopt for taxation," Smith said during a Dec. 20 Libby City Council meeting.
How proceeds from a local tax will get meted out will remain up to the county.
Although members of the ordinance committee plan to continue working on draft local regulations, recent discussions have focused on how best to cap the number of eventual cannabis storefronts in Libby. So far, committee members have pitched a 1,000-foot buffer between shops on the U.S. Highway 2 corridor and downtown area, which combined comprise the city's commercial hubs.
Other topics of interest include whether the city can zone out marijuana cultivation and the cost of future licenses to operate. Committee members are considering requiring conditional use permits of incoming cannabis businesses, meaning entrepreneurs will need to go before city council before securing permission to open up shop.
Because Libby lacks any medicinal marijuana facilities — though several sit just across city limits in the county — newcomers to the retail cannabis market must wait 18 months to open up shop in the municipality.
---