John Allen Brown Sr.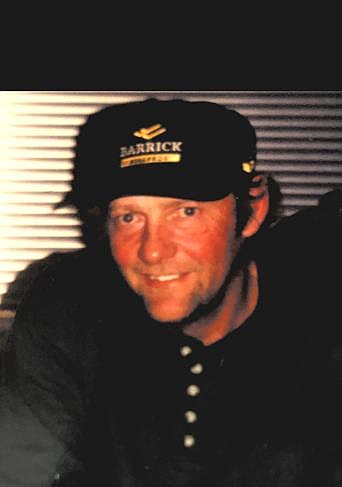 John Allen Brown Sr. (Courtesy photo)
|
December 17, 2021 7:00 AM
John Allen Brown Sr. peacefully passed away Dec. 9, 2021, at his home in Troy. He was born to Dorothy and James Brown on April 17, 1950, in Bonners Ferry, Idaho.

John grew up in Troy and attended city schools. He enlisted in the U.S. Army in 1968 and shipped out to Vietnam for two tours of duty. While in Vietnam he received a Purple Heart for wounds received in action and a Bronze Star for meritorious achievement.

John returned to the States and married Mary Ruth Hays. He got stationed at Tuttle Army Air Base in Savannah, Ga. John received an honorable discharge from the Army in November 1971.

John and Mary welcomed a baby boy in June of 1971 and shortly thereafter moved back to their hometown of Troy to raise a family. A daughter, Jada was born in 1974.
John worked various jobs in Washington before returning to Troy in 1978 to raise his family. He worked many years at the ASARCO mine and with Reidlinger Logging. He sustained injuries while logging and became disabled.

John was active in Babe Ruth Baseball and coached for many years. He also was active in the Troy Youth Recreation Program. John played a pivotal role in the development of the Roosevelt Park while he was mayor of Troy.

John enjoyed spending time with his children while they were growing up. As a family, they spent time camping, fishing, hunting and attending sporting events. People who knew John knew he always had a fishing story to tell. He was an experienced captain of his jet boat and loved taking people up the Kootenai River. Because of his love for the river and expertise in jet boats, John found himself working as part of the boating crew during the filming of the River Wild movie, where he was able to spend time with the cast and crew.

John's nine grandkids were the true loves of his life.

John was preceded in death by his parents, Jim and Dorothy, and stepmother, Ann; his first grandchild, Destiny Tallmadge, with whom he had a special bond; and nephew, James Richard "J.R." Brown.

He is survived by his two children, John "JB" Brown Jr. and Jada Schnetter (Ben); grandchildren, Taylor Brown, Gage Tallmadge, Allie Brown, Jadon Tallmadge, Wylee Schnetter, John Brown III, Natalie Brown and Ann Brown; brother, James Brown (Belinda); sisters, Terry Manger (Art) and Jackie Miller (Mick); and many cousins, nieces, nephews and friends.
Military services will be held at Milner Lake Cemetery on Dec. 20, 2021, at 2 p.m. Following the services, the family would like to invite you to join them at the Silver Spur in Troy.
Arrangements are by Schnackenberg Funeral Home in Libby. Online condolences and memories may be shared at www.schnackenbergfh.com.
---