Taxpayers now have option to donate to local schools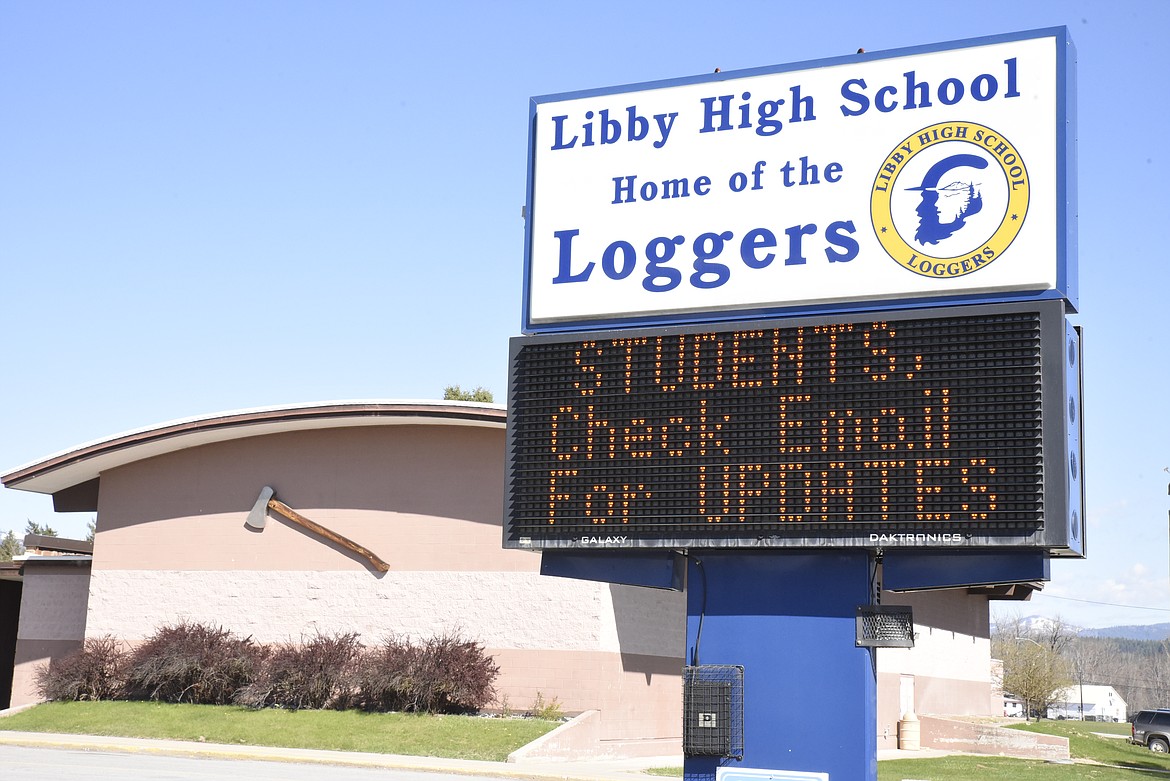 Libby Middle High School. (File photo)
by
WILL LANGHORNE
The Western News
|
December 10, 2021 7:00 AM
Up to $1 million in tax credit donations to local public schools will be available to Montana taxpayers thanks to a change in state law.
Starting in January, state taxpayers will be able to make dollar-to-dollar contributions to public schools instead of paying taxes. But residents interested in giving directly to their local district should act quickly. Once taxpayers have collectively given $1 million, the offer will expire.
Given how small the donation cap is in respect to Montana's total tax base, Libby Superintendent Ron Goodman expected the credits would go quickly. Nevertheless, he and County Superintendent Taralee McFadden asked locals to consider donating to Lincoln County Schools if they had the chance.
"If there's someone out there that is going to be doing their taxes as soon as they possibly can, why not write a check to the schools in Lincoln County?" said Goodman.
Compared to other areas of the state, Goodman noted that Lincoln County doesn't have as strong of a tax base to draw from.
"If you're driving into Kalispell and you're thinking, 'How many million-plus dollar buildings do I see,' and they're all over the place," he said.
To make up for the difference, local public schools have often had to rely on additional levies. In 2016, Libby voters approved a $4.1 million building reserve levy to help cover repairs and maintenance work over the next five years.
McFadden noted that the challenge of raising money could be even more difficult in the county's rural school districts. Recently, Yaak School District had to raise a permissive levy just to secure a grant needed to repair the crumbling foundation of their one room schoolhouse.
While federal coronavirus relief dollars including those from the Elementary and Secondary School Emergency Relief Fund (ESSER) have helped local schools, McFadden said projects have continued piling up.

"ESSER grant funds seem like a ton of money when you first look at it but boy, it went really fast," she said.
In 2023, Montana taxpayers will be able to collectively give up to $2 million to public schools. Starting in 2024, the aggregate amount will increase by 20 percent if residents give up to 80 percent of the amount set aside for the previous year. This means that if Montanans give school districts at least $1.6 million in 2023, the total taxpayers will be able to give to schools in 2024 will increase to $2.4 million.
If taxpayers do not reach the 80 percent threshold in a given year, the aggregate amount for the following year will remain the same.
---