High interest locally in COVID-19 booster shots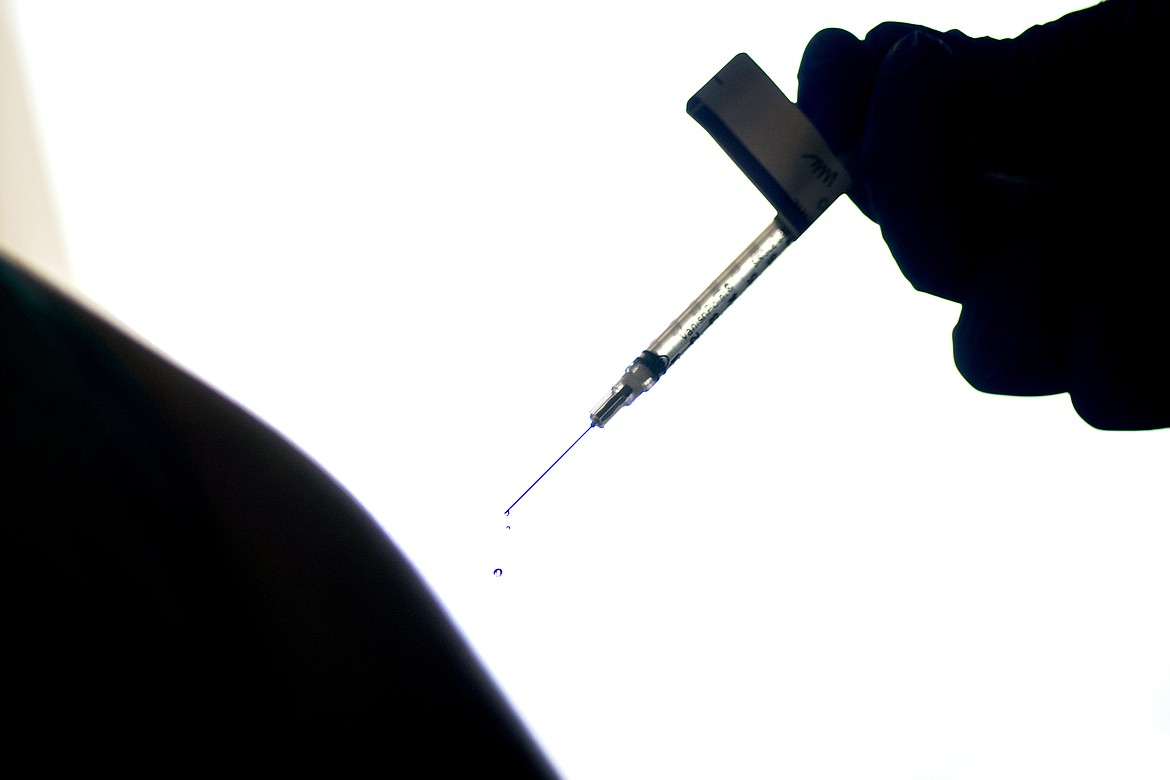 In this Dec. 15, 2020, file photo, a droplet falls from a syringe after a person was injected with the Pfizer COVID-19 vaccine at a hospital in Providence, R.I. (AP Photo/David Goldman, File)
by
WILL LANGHORNE
The Western News
|
December 7, 2021 7:00 AM
Lincoln County public health officials report a good turnout at vaccine clinics in the weeks following federal authorization of COVID-19 booster shots for all adults.
While attendees at county health department clinics will occasionally come in for first-round doses, booster shots have driven most of the traffic, according to Jennifer McCully, county public health manager.
"We have several [clinics] a week and they've been pretty packed," she said on Dec. 1.
In October, the Centers for Disease Control and Prevention authorized booster shots for anyone over the age of 18 who had received a dose of the Johnson & Johnson vaccine at least two months prior. The federal agency expanded booster eligibility to adults who had received initial doses of the Pfizer and Moderna vaccines at least six months prior on Nov. 19.
Under CDC guidelines, people looking to get a booster shot may choose between any of the authorized vaccines regardless of which one they initially received. Local clinics offer all three authorized vaccines, according to McCully.
Following federal authorization of a Pfizer vaccine for children aged 5-11, county public health officials began offering doses to children in mid-November. The local rollout of doses for this age group has been slow, McCully said, with only 4 percent of children receiving the vaccine according to a recent report.
"We don't have a lot of interest in that," said McCully.
To schedule an appointment at a local clinic, people can visit www.mtreadyclinic.org. McCully said the health department offers several clinics every week.
Public health officials will host clinics on Dec. 10, 15, 17, 22, 27 and 29 this month, according to the website. On some days, the health department will offer multiple clinics a day.
---