Greenchain takes ninth place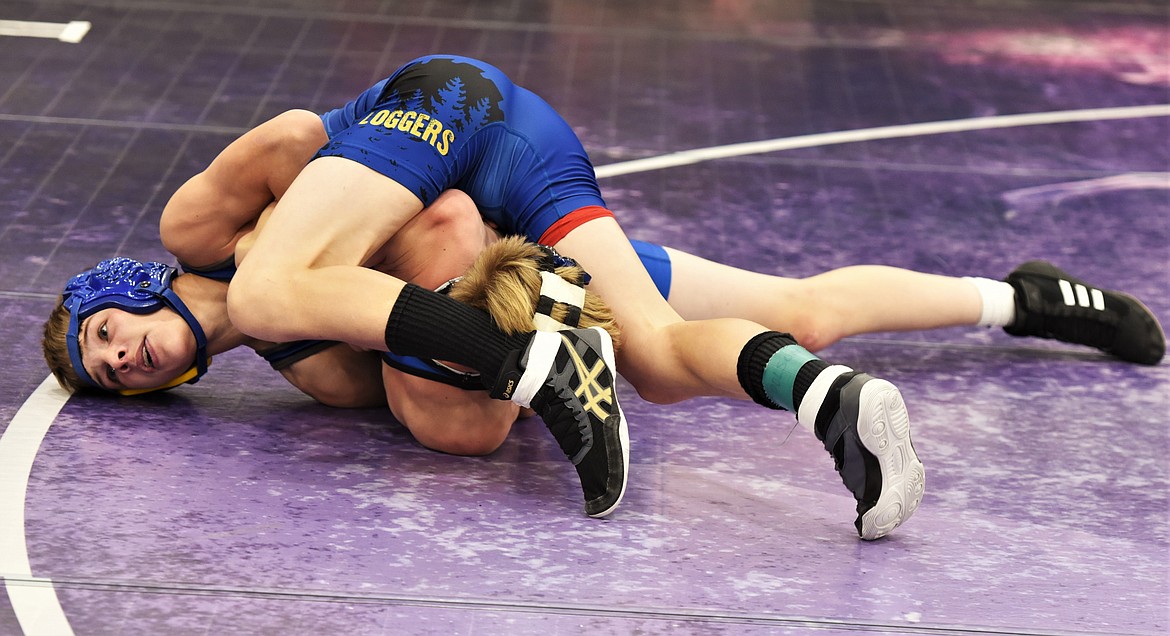 Libby's Marley Erickson vs. Corvallis' Emmett Allsop at 120 pounds. (Scot Heisel/Lake County Leader)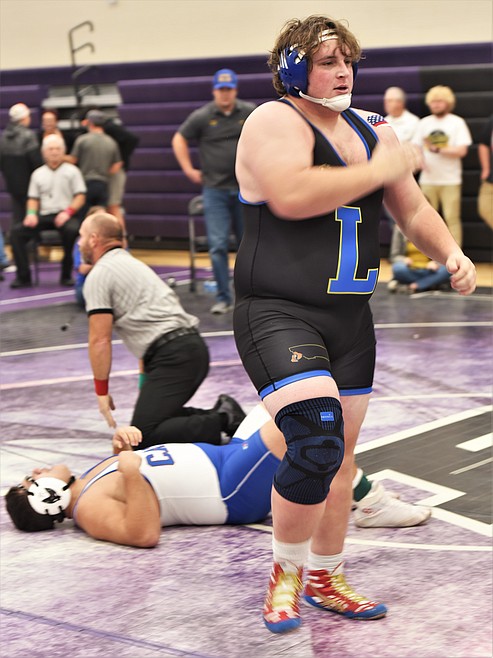 Libby's Aydan Williamson vs. Superior's Chandon Vulles in the 285-pound first-place match Saturday. (Scot Heisel/Lake County Leader)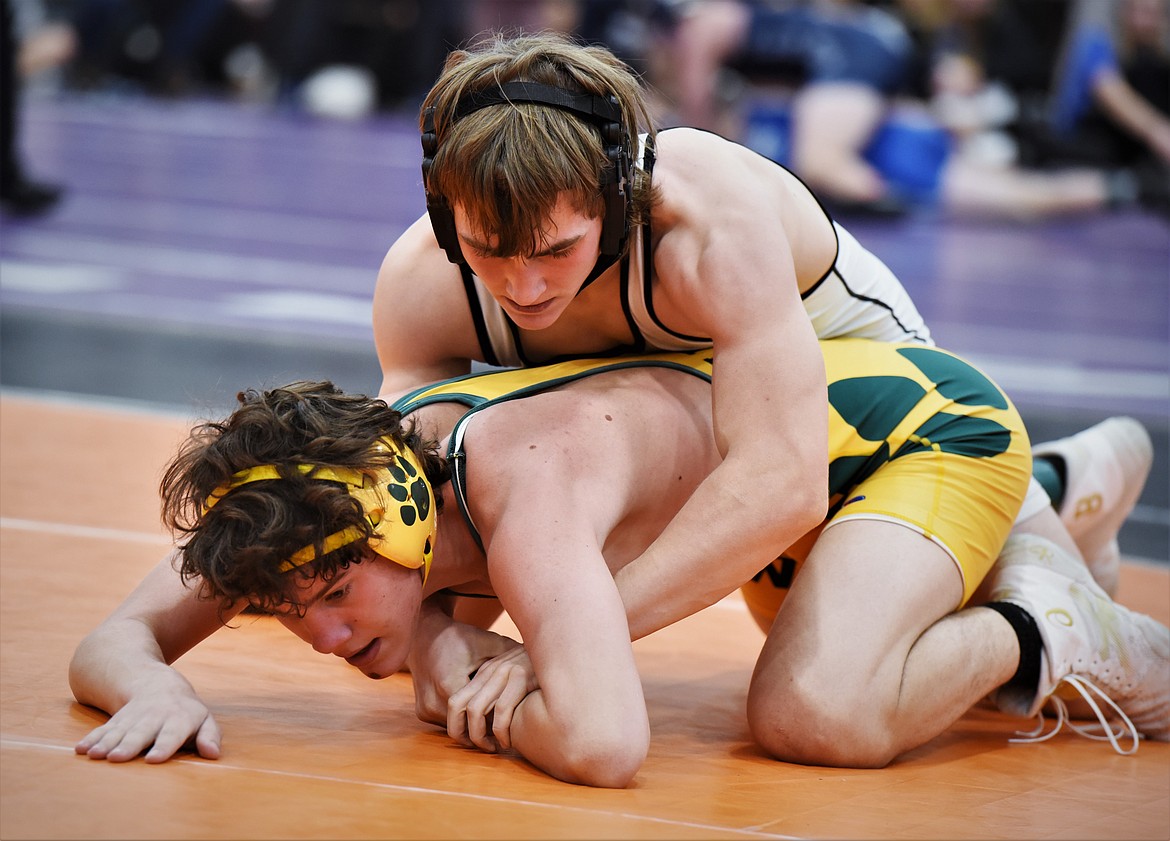 Libby's Connor Benson vs. Whitefish's Caleb Fleming at 138 pounds. (Scot Heisel/Lake County Leader)
Previous
Next
|
December 7, 2021 7:00 AM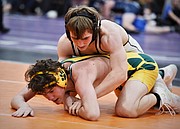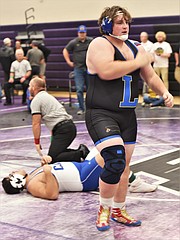 The Greenchain placed ninth at the Owen Invitational racking up a team score of 102 last weekend.
Aydan Williamson secured first place for the Libby and Troy joint team in the heavyweight class. Williamson went undefeated in his bracket, besting Chandon Vulles of Superior High School during the final round of the Dec. 3 and 4 tournament in Polson.
In the 182-pound class, Jace DeShazer of Libby took third place. DeShazer made it to the semi-finals of his bracket before falling to Noah Rausch of Frenchtown High School.
Marley Erickson finished in fourth place for the Greenchain in the 120-pound class. Pancho Ibanez of Eureka High School defeated Erickson during the third place match for the weight class.
The Greenchain took fifth place in the 152-pound class thanks to the efforts of Joey Wise. Although Wise fell in the second round of his bracket, he defeated Charlie Chaves of Corvallis High School for the fifth place finish.
Columbia Falls won the invitational with 222.5 points. Frenchtown finished second with 171 points followed by Ronan with 129.

---