Libby golfers hit the road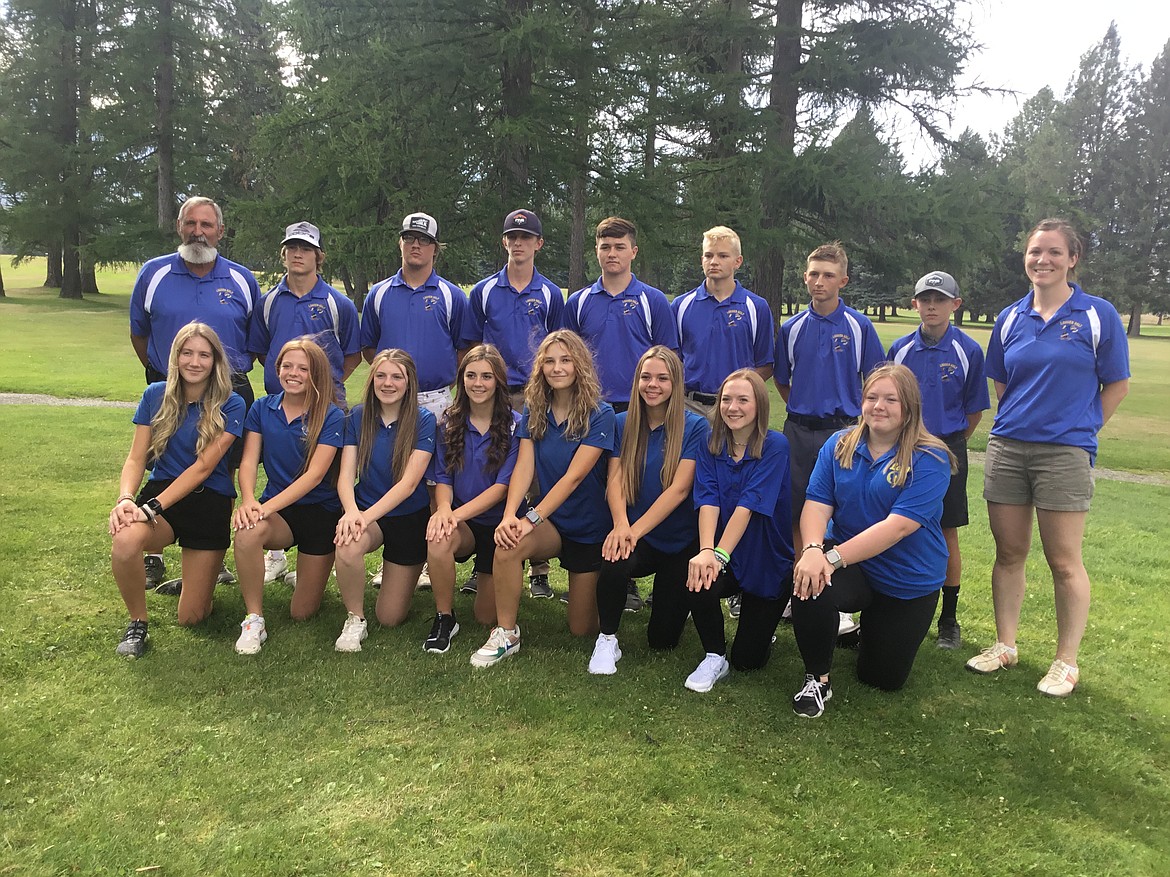 |
August 27, 2021 7:00 AM
The Logger golf squad hit the links hard during the first week of their season.
The boys squad took to the road, playing three tournaments within six days, while the youthful girls team sharpened their skills with help from coach Terri Rebo.

Head coach Dann Rohrer said the boys team saw several top 10 finishes over the week. At the season opener against Columbia Falls, Libby's Reece Malyevac tied for sixth place, shooting 88. Dylan Buckner carded 91, securing ninth place. Mason Gotham landed a score of 96, Connor Benson shot 97 and Landon Haddock followed with 100.
Rohrer noted the Meadow Lake Golf Course in Columbia Falls was a particularly challenging course to begin the year. Overall, the team placed second at the tournament with a score of 372.
During an Aug. 21 tournament against Browning, the Loggers faced cold, rainy conditions and finished fourth overall with a score of 388. While the team had no top 10 finishers, the Loggers remained roughly consistent in their scoring with Malyevac carding 96, Gotham 92 and Buckner landing a score of 95. Haddock and Thomas Roark shot 122.
The boys team saw better conditions at an Aug. 23 tournament in Whitefish and finished third with a score of 365. Malyevac took ninth place, carding 82. Gotham shot 93, Buckner 91, Haddock 99 and Roark shot 112.
"Our goal is to keep improving and be in the State A tournament in Polson come the first of October," Rohrer said in a statement. "I know this team will work hard to get there."
---