Glenn Dee Johnson, 44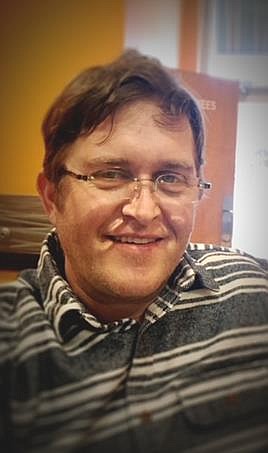 |
August 27, 2021 7:00 AM
Glenn Dee Johnson, 44, our loyal, hardworking and cherished husband, father, brother, uncle and friend returned to the loving arms of his Heavenly Father on Aug. 24, 2021, after a courageous battle with melanoma cancer.

He was born in Oregon City, Ore., on Jan. 27, 1977, to Marlene and Clifford Johnson and was the oldest of three siblings. He was raised in Libby and John Day, Ore., and returned to Oregon City during high school. There, he lived with his grandparents, Bernice and Charles (Chuck) Jenson, with whom he shared a special bond. He graduated Oregon City High School with his diploma in 1995.
At age 19, he served in the Charleston, W.V., and Washington, D.C., North missions on behalf of the Church of Jesus Christ of Latter-day Saints. Both missions were ASL (American Sign Language), a language skill he learned as a child growing up with a deaf father and sister.
After his mission, Glenn married his high school sweetheart, Emily Boice, for time and all eternity in the Portland Oregon Temple. He loved fiercely and worked hard, always making sure his family was taken care of before attending to his needs. His creative spirit led him to tile work, where he used his artistic talents to design and create beauty in homes. He was always serving extended family when he could.
He enjoyed hunting and especially loved fishing, where he would spend quiet and cherished moments with his children. Nothing gave him more joy than his family, which was evident in how he served them. Glenn created the most extraordinary, elaborate and whimsical birthday cakes for his children and wife. He was easily comfortable being covered in glitter while creating projects with his daughters as he was chopping firewood for his family.
He was a stalwart and committed member of the Church of Jesus Christ of Latter-day Saints, serving faithfully in many capacities. He had a clear understanding and strong testimony of the truthfulness of the gospel of Jesus Christ.
His loyalty was unwavering and his kindness unmatched. He was valiant as he fought cancer three different times throughout his adult life, finally succumbing to this last battle, surrounded by his wife and five children.
He is preceded in death by his parents, Marlene and Clifford Johnson; grandparents, Bernice and Chuck Jenson; grandparents, Vera and Frederick Johnson; and his brother, Jeremy Johnson.
Glenn leaves a legacy of hard work, innovative spirit and love. His memory will be cherished and kept alive by his eternal companion, Emily, and children, Darius, Abbie, Emery, Naomi and Felicity, all of Libby; brothers, Nathan Johnson (Tammie) of Taylorsville, Utah, Eric Johnson (Laura) of Canby, Ore.; sister, Stella Johnson (Ryan Eklund) of Great Falls; and 18 nieces and nephews.
Funeral services for Glenn will be held Aug. 28 at 11 a.m. at The Church of Jesus Christ of Latter-day Saints chapel at 2056 U.S. Highway 2, Libby, MT 59923.

The family wishes to thank the great clinicians at Huntsman Cancer Institute and the team at Northwest Oncology Hematology in Kalispell.

Arrangements are by Schnackenberg Funeral Home in Libby. Online condolences and memories may be shared at www.schnackenbergfh.com.
---