Jacob Theodore Mertes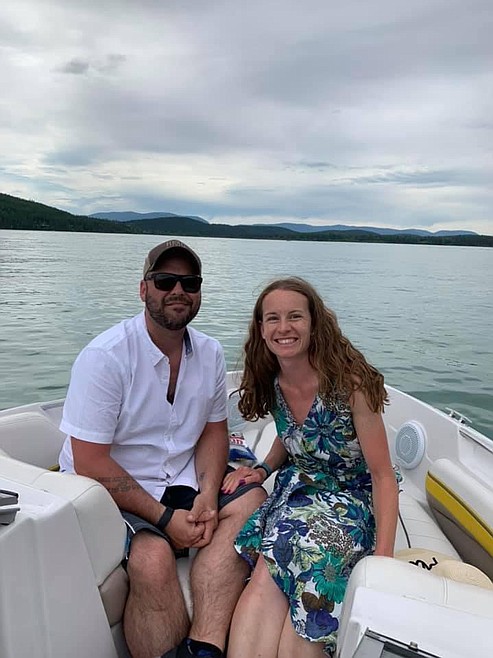 |
August 20, 2021 7:00 AM
Jacob Theodore Mertes passed away Aug. 7, at the age of 42.
Jake, as he was known to family and friends, was born Nov. 2, 1978, at Grand Forks Air Force Base, where his father was an Air Force pilot and his mother a nurse at the base hospital. He spent the majority of his life in the Midwest, living in Nebraska, North Dakota and Minnesota.
During his youth it was clearly evident that Jake was too smart for his own good and frequently outwitted both parents and his teachers. As a child, he often was found outside catching frogs, toads, snakes and turtles. He developed an early passion for herpetology, folk music, literature and poetry. By the age of 13 he could recite Shakespeare and Poe by heart.
He attended Creighton Preparatory School in Omaha, Neb. After leaving Prep, Jake set out on his own to explore the U.S., inspired by writers such as John Steinbeck and Jack Kerouac. Upon returning to Omaha, Jake served two years in the U.S. Navy. In 2008, he began studying biology at Valley City State University in North Dakota. He was a leader inside the classroom and out. He was respected by his professors and was considered a mentor by many classmates. He graduated in 2010 with a Bachelor of Science degree in biology and a minor in earth and environmental sciences.
Following his father's death in 2013, Jake decided to move, but the question was where. He threw a dart at a map. It landed on Montana. He loaded his dog Major into the car and began to drive west. One evening he stopped to camp in the Cabinet Mountains just outside Libby. The following morning, he was so enamored with the beauty of the area that he made the decision to begin a new life there.
While in Libby, Jake worked as an emergency medical technician for the local volunteer ambulance service; he was a much-loved substitute schoolteacher; and ultimately he began working for the Lincoln County government as an environmental health and planning specialist, a job he held until his death. The community benefited from his commitment to service and professionalism.
In 2016-17 Jake met Sara Huddleston, a family medicine practitioner and medical director at Cabinet Peaks Medical Center. They fell in love and were married in 2018 in Ireland, with a small group of friends and family in attendance. While visiting, they experienced the country to its fullest: rock climbing, getting stuck in peat bogs and stopping in pubs. They ultimately summited the highest mountain in Donegal, Mt. Errigal.
Jake loved the outdoors and traveling. Almost every weekend, he and Sara backpacked, swam, hiked, biked, climbed, snowshoed or skied, and generally explored the world together. They went on more adventures in their short time together than most people do in a lifetime.
He was a connoisseur of laughter, fine cigars and whisky. Many would describe Jake as a grown-up child. He adored kids and taught many children to appreciate the outdoors. He also loved sharing his passion and knowledge for herpetology with those around him, but with no one more than his niece, Lucy, a 9-year-old herpetologist prodigy.
Like many in his family he had a desire to fly. He recently completed two cross-country solos, among the final steps needed to obtain his pilot's license.
He was preceded in death by his father, Roger Joseph Mertes; grandfather, Theodore Mertes; and uncle John Mertes. Jacob's beloved wife Sara and stepfather Dr. James Edney tragically died in the same plane accident.
He is survived by his mother, Deborah L. Bilodeau Edney; sisters, Joy Mertes-Smith (Dan Leland) and Molly; brother, Jordan; stepsiblings, Michael (Andrea) Edney, Christine (Collin) Johnson and Daniel (Tiffany) Edney; grandmother, Esther Mertes; and many nieces, nephews, aunts, uncles and cousins in the Mertes, Priebe, Edney and Schwietz families.
Jake will be missed for his wry sense of humor, his endless pranks, his great laugh, and his love for friends and family. But he will be missed for his big heart most of all.
There will be a memorial service in Minnesota at 11 a.m., Sept. 17 at Anderson's Funeral Home, 659 Voyager Dr., Alexandria, MN 56308.
Libby Services will be announced as details are finalized with family.
Jake and Sara Mertes were rich is spirit and love, with a matching zeal for adventure. The community of Libby is organizing a fund where donated contributions will be used to aid local organizations that supported their passion for the outdoors and for health care. In lieu of flowers, friends and family ask that donations be made via GoFundMe to support this endeavor. To donate to the memory of Jake and Sara, please visit http://gofund.me/2445dadF. We will notify donors how these funds are utilized.
A celebration of life will be held in Libby at 4 p.m., Oct. 1 at River Bend Restaurant.
---