Libby gets a taste of Italy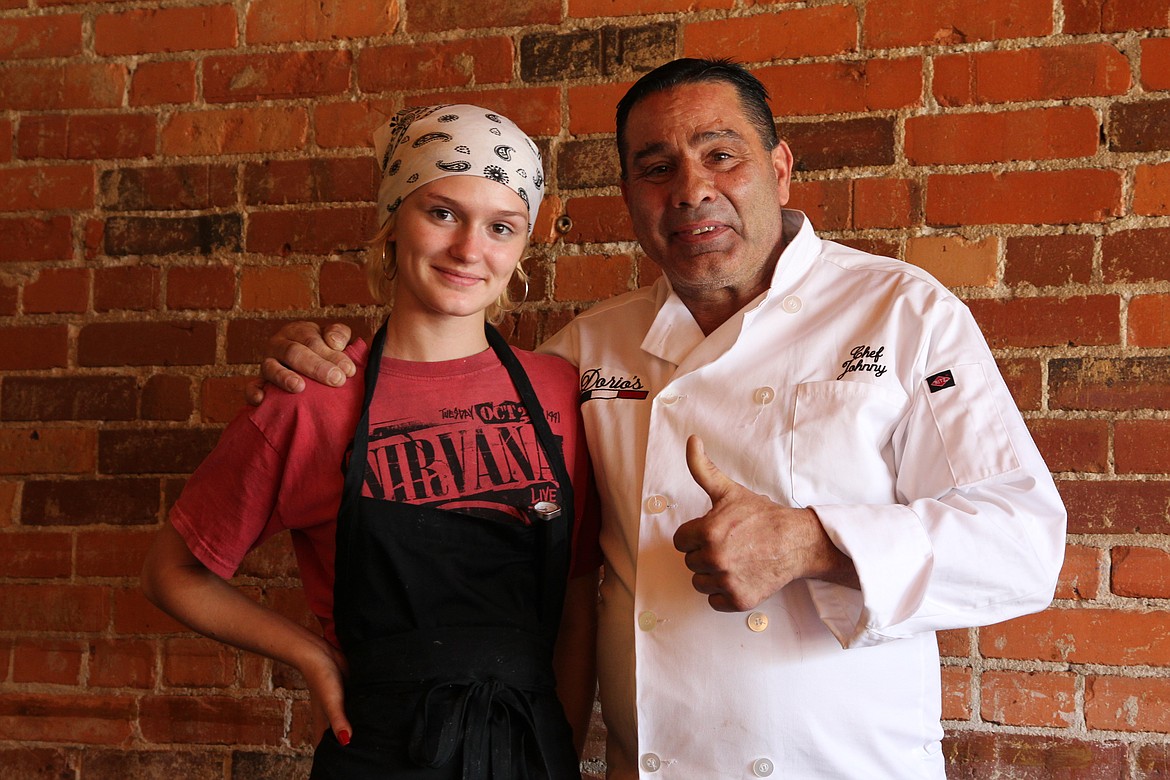 Chef Johnny Coiro Jr., right, poses with his sous-chef Willow Williamson. Coiro's restaurant Dorio's on California Avenue, held it's soft opening last week. (Will Langhorne/The Western News)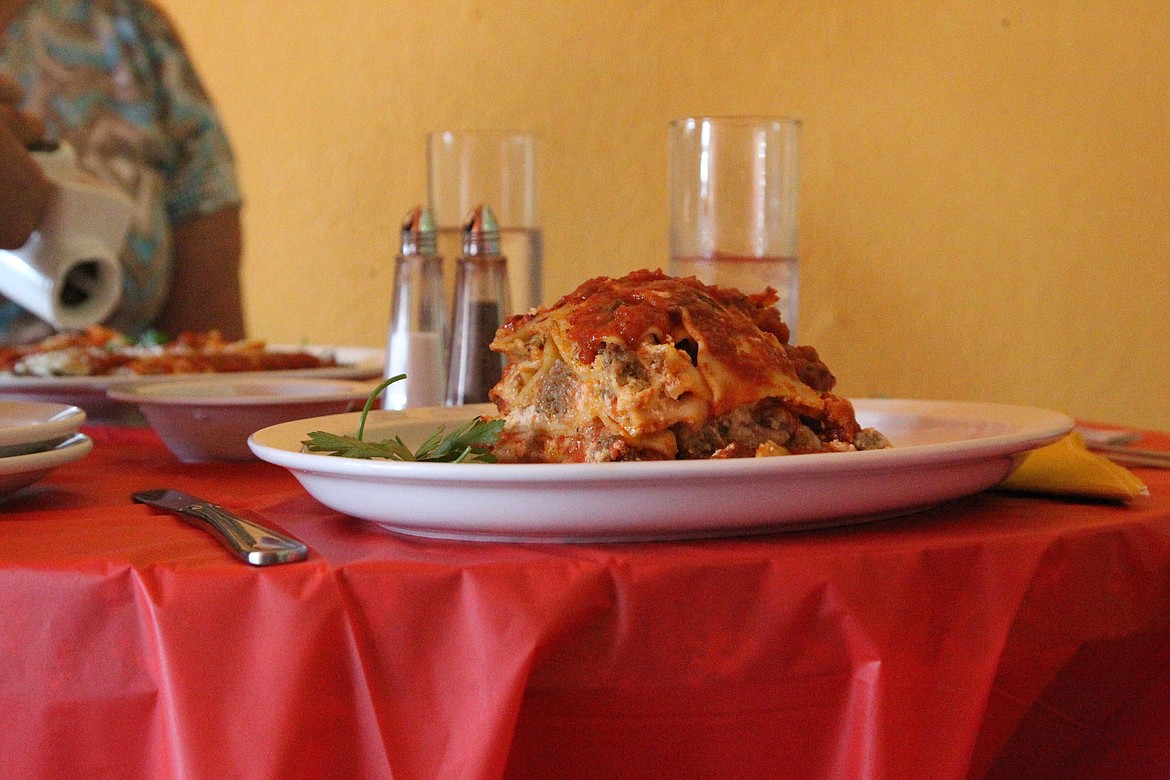 A plate of Chef Johnny Coiro's lasagna fresh from Dorio's kitchen. (Will Langhorne/The Western News)
Previous
Next
by
WILL LANGHORNE
The Western News
|
August 13, 2021 7:00 AM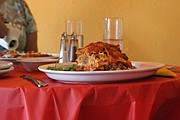 Libby's menu expanded last week when Dorio's, an Italian restaurant with an old-school, home-style flair, marked its soft opening.
Chef Johnny Coiro Jr., who launched the California Avenue eatery, said he aims to deliver fine Sicilian dining to southern Lincoln County. Born and raised in Brooklyn, Coiro draws on more than 10 years of experience in the restaurant industry.
While he has spent some time in culinary schools, Coiro said he learned most of what he knows from cooking with his mother and grandmother. The rest, he's picked up along the way.
"I've always loved it," he said. "I leave here after cooking all day, I go to the house and cook for everybody. It's just a love and a passion."
Rather than rely on recipes or measuring cups, Coiro said he lets taste serve as his guide when putting together dishes.
"So far out here no complaints," he said.
"No plate has come back with any food on it."
Visitors sampling Dorio's for the first time likely will have a hard time picking a dish from the restaurant's top-rate menu. Coiro touts the lasagna and chicken parma, describing them as "off the hook." Dorio's pork loin, stuffed with arugula, prosciutto, spinach and provolone cheese, is, quite simply, "to die for."
Dorio's is now open for lunch, Coiro said.
It's best to call ahead as reservations already have been stacking up.
Coiro expects that soon, especially after he begins offering dinner, walk-ins won't be able to find a seat.
To book a table, customers can call the House of Libby Event Center at 406-200-3193 or message the center on Facebook.
Once he gets the ball rolling, Coiro plans to expand his menu with specials. Following Italian tradition, he will offer a selection of seafood dishes on Fridays, including spaghetti
with white clam sauce and salmon and tilapia plates.
To help manage the restaurant, Coiro is looking to build a small team of aspiring chefs. At the end of August, Coiro's daughter would be coming to Libby to pitch in.
While finding employees locally has been a challenge, Coiro said he has discovered a promising sous chef in Willow Williamson.
"She's just started out, she learns fast and pays attention," said Coiro.
"I hope to God she stays with me forever."
Since he opened, Coiro said he's already received high praise for Dorio's menu.
Diners have left raving comments about the spot on Facebook. Coiro said he's even had customers who have lived in New York comment that the Libby restaurant is as good or better than Italian dining they had sampled in Brooklyn or Manhattan. "There's nothing better than people saying it's the best they've ever had. And when you hear that? It's like 'Ah,'" said Coiro putting a hand over his heart. "That's what makes it all worthwhile."
---