Plans emerge to revamp Troy skate park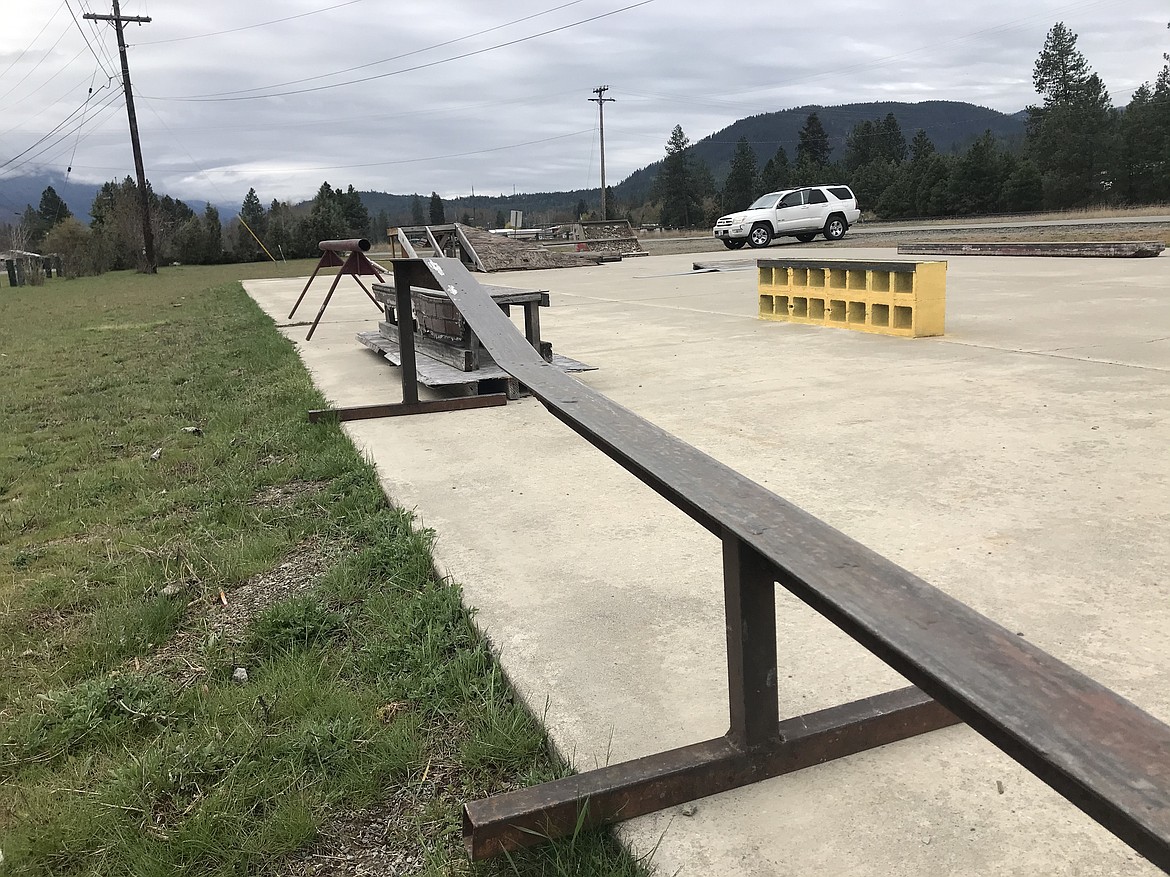 Zach McDougall pitched Troy City Council on giving the municipality's skate park a renegade feel. Councilors suggested created a more concrete plan and taking a phased approach to constructing obstacles. (Will Langhorne/The Western News)
by
WILL LANGHORNE
The Western News
|
April 27, 2021 7:00 AM
Zach McDougall has high hopes for the Troy skate park.
Speaking during the public comment portion of an April 21 Troy City Council meeting, McDougall outlined his plans for the mostly bare 40- by 90-foot slab in Roosevelt Park. To supplement the handful of ramps and flat rails scattered around the park, McDougall envisioned building concrete and cinder block obstacles, including a quarter pipe.
City councilors encouraged McDougall, citing strong interest from local youth. Mayor Dallas Carr said he had received 16 letters from elementary school students in support of revamping the park.
Simultaneously, city officials cautioned McDougall from moving too quickly. Carr said developing the lot without taking the proper precautions could present liability issues.
City Clerk Tracy Rebo said Montana Municipal Interlocal Authority, the city's insurance provider, lacked clear specifications for skate parks. The authority would, however, require Troy to fill out an application that would include design plans.
While McDougall pitched the idea of giving the park a renegade feel with Do-It-Yourself obstacles, councilors urged him to develop a more traditional proposition. Councilor TJ Boswell recommended working with an engineering firm on the project.
"There are several engineering firms that specifically specialize in doing skate parks and you basically just say this is our footprint, drop a design in and basically everything is engineered," said Boswell.
While the project wouldn't have to be engineered to qualify for insurance, Rebo said the work would have to be done by a professional.
McDougall said he had worked on concrete slabs but did not have experience building ramps. He planned to coordinate with friends who previously helped build skate parks.
After considering the tentative plans for the park, Boswell suggested that the city could tackle one or two obstacles a year using grant money. Milo Rogers, owner of a local construction company, backed the idea, saying that phased work on the park could help keep the public interested.
Having a set of plans would also increase the likelihood of the project's completion. Carr said that roughly once a year an interested resident like McDougall has tried to take on renovations at the park. So far none have seen much success.
Without laying out a firm vision for the park, Carr said McDougall also ran the risk of having another group sweep in and take over the project. The mayor recalled a similar instance when residents tried to revamp Troy's softball field. After the group put in a lot of their own work, Carr said the city and schools decided to take on the project.
"We tore it all out and did it more professional," said Carr. "But those guys saw the need and they put the time in themselves. And that's disheartening."
McDougall agreed that putting together a plan would be a good step forward.
Boswell suggested starting a committee to oversee work at the park.
---