Julie Ann Pickett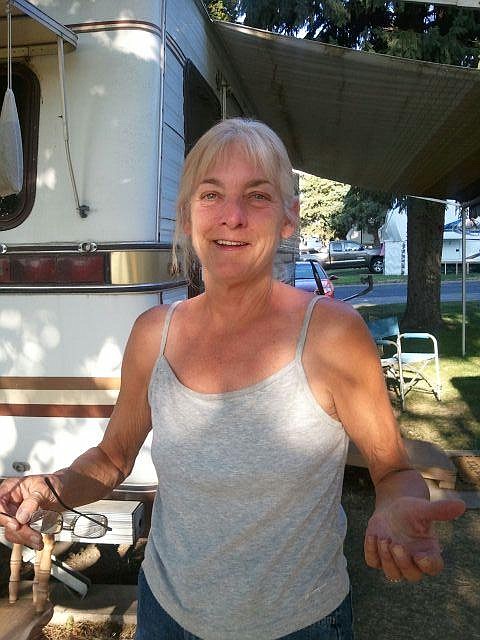 Julie Ann Pickett of Libby passed away Feb. 27, 2021, in Kalispell. She was born July 10, 1956, in Libby. She was the youngest of three children born to Robert "Bud" Wayne and Rae Louise Vinion (Leavitt)
Julie and her siblings all grew up in Libby. She spent her childhood summers carefree, playing in Montana's beautiful lakes and rivers. She absolutely loved being in the untouched wilderness and could find joy and see the beauty in the smallest of things.

Julie had two children in Libby before moving with them to Oregon in her early 20s. Oregon is where she met her husband, Paul Pickett. Together, they moved all the way up to Petersburg, Alaska, with their family. They lived and made their home there for nearly 20 years.
After losing both her parents, Julie was diagnosed as incurable. Her lungs were riddled with asbestos fibers from when she was a child. She was now aware of her inescapable fate.
Julie would spend the next decade or so traveling with her husband all around in their new motor home. They would enjoy all little moments, stopping when and where they wanted. They made new — and lifelong — friends and memories along the way. Until one day, she decided it was time to go home.
Julie was always proud to call Libby her home. She was able to spend her last moments in her hometown, camping and doing what she loved the most.
Julie is preceded in death by her parents, Robert Wayne and Rae Louise Vinion.
She is survived by her husband, Paul Pickett, of nearly 40 years; children, Christopher Hutton, Maranda Wilburn, Eli Pickett; grandchildren, Zachary Christiansen, Jordan Pickett, Brandon and Tahlia LaPierre; great-grandchild, Isabella Rae Pickett; brother and sister-in-law, Michael and Eileen Vinion; sister and brother-in-law, Leslie and Michael Cook; and nieces and nephews, Ryan Cook, Bryndee Cook, Krystie Cook, Kelly Batdorff and Corey Vinion.
There are no memorial services planned at this time.
---