Semi-retirement didn't last long for Brad's Burgers owners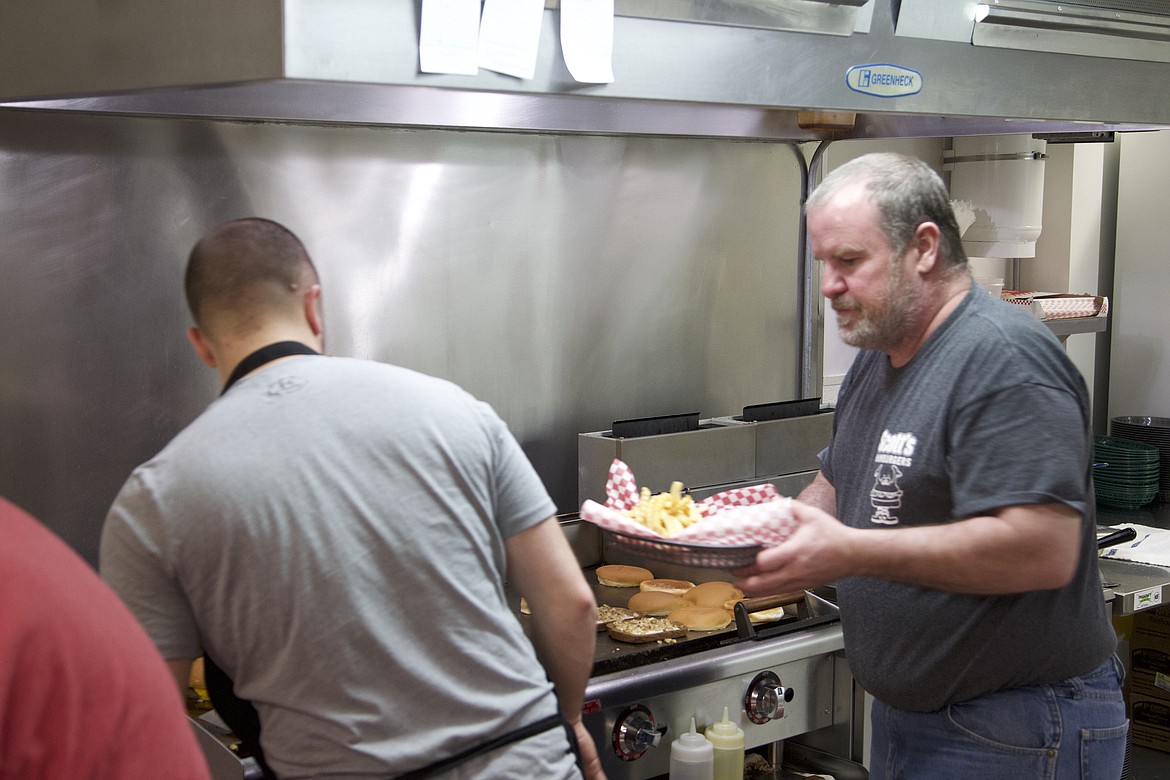 Dale Merkt, right, and his son-in-law Justin Reynolds work the grill at Brad's Burgers on April 6. Merkt and his family opened the eatery in December in memory of his son Brad. (Will Langhorne/The Western News)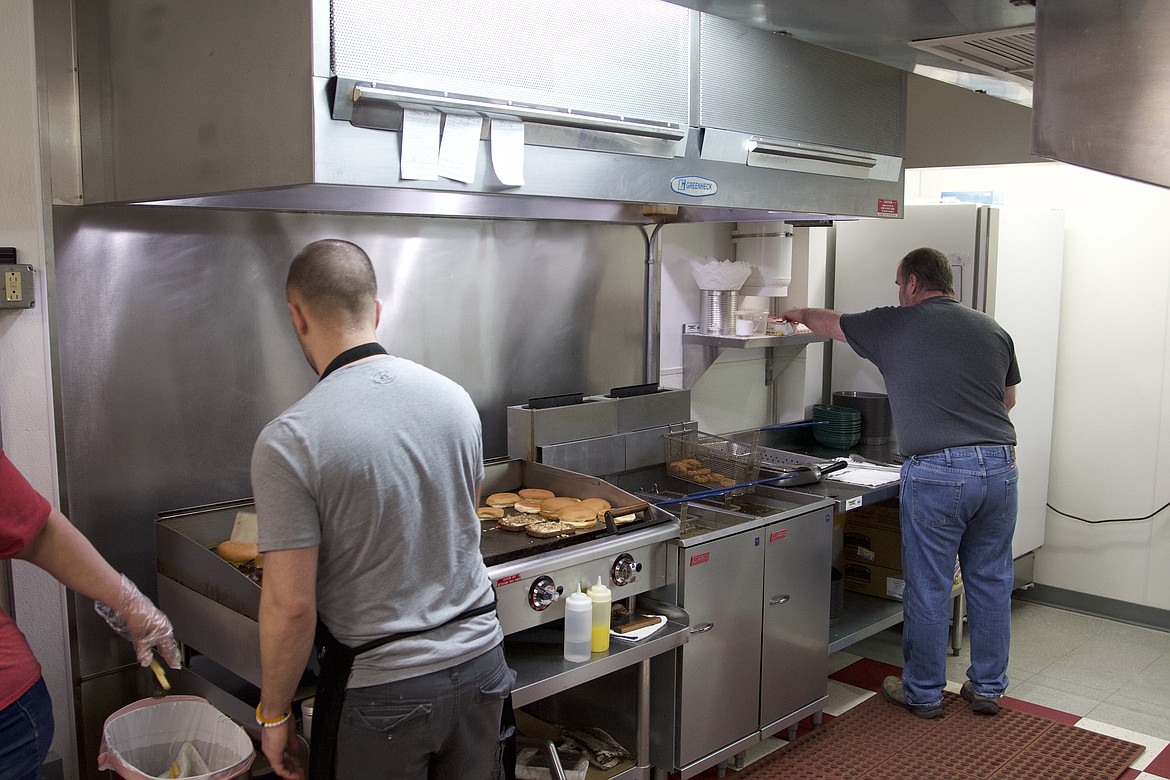 Dale Merkt, right, and his son-in-law Justin Reynolds work the grill at Brad's Burgers on April 6. Merkt and his family opened the eatery in December in memory of his son Brad. (Will Langhorne/The Western News)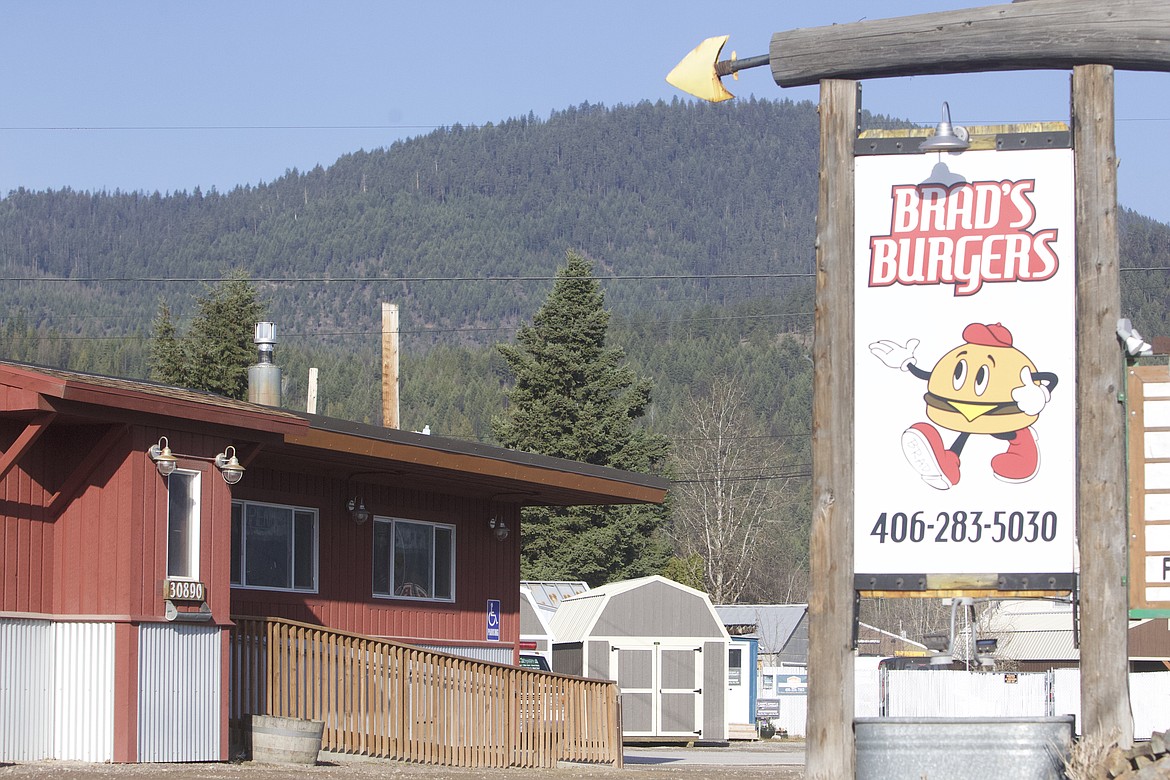 Dale Merkt and opened Brad's Burgers with his family in December in memory of his son Brad. (Will Langhorne/The Western News)
Previous
Next
by
WILL LANGHORNE
The Western News
|
April 16, 2021 7:00 AM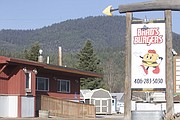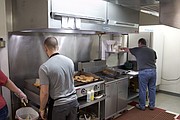 When Dale and Kathy Merkt opened Brad's Burgers in December, everyone thought they were crazy.
Not only was the couple kicking off their restaurant at the beginning of winter — a move that is unadvisable in northwest Montana under the best of circumstances — they had decided to launch in the middle of the coronavirus pandemic.

But for the Merkts, opening the burger joint was business as usual.
With over 20 years of experience in the restaurant industry, they had launched similar ventures in Alaska and Oklahoma. By sticking to a simple and cost-effective menu, the Merkts along with their daughter, Jennifer Reynolds, and son-in-law, Justin Reynolds, were able to beat the odds, turning Brad's into a local favorite in the span of a few months.
Despite their backgrounds as restaurateurs, the Merkts did not envision starting up another eatery when they moved to Libby in May 2019.
Dale Merkt said he and his wife came to Lincoln County to retire, or at least semi-retire. After working in Alaska, the couple was looking to settle down in a place with a similar feel.
"[Libby] just had that nice, homey, small-town feeling," said Dale Merkt. "It was just the closest thing to Alaska for me."
The Merkts didn't stay idle for long after their move. Before opening Brad's, the two took over the Bargain Barn.
Dale Merkt also began thinking of starting a concession truck or trailer. While stocking equipment for the project, he visited a sale last fall in the building that would eventually become Brad's. After speaking with the owners of the property, he came away with a bit more than gear for a concession truck.
"I got to talking with them and it just came together," he said.

Starting the burger joint soon became more than just a way for the Merkts to stave off retirement; Dale Merkt said he and his wife decided to run the restaurant in memory of their son, Brad, who died in 2012. Brad Merkt, who was 21 at the time, was headed to Oklahoma with a cousin to help at his parent's restaurant.
"They had a car accident and passed away," Dale Merkt said. "So it was in memory of him."
The menu at Brad's mirrors those the Merkts used while running previous ventures. Dale Merkt said his philosophy was to keep the food simple and affordable. Burgers, chicken strips and fries make up the bulk of the eatery's options. The Hoss — a burger that features a one-and-a-third pound behemoth of a patty — has been especially popular in Libby.
"We probably have sold more Hoss burgers here than we've ever sold," said Dale Merkt. "They like their beef."
Since opening day, Dale Merkt said local customers have made him and his family feel welcomed.
"You open up something new in a small town you're not always accepted," he said. "So we were very happy with the response."
---