Craig Steven Rode, 55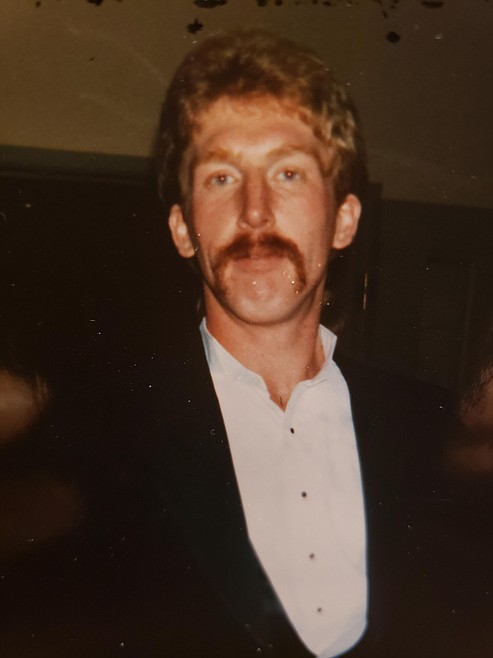 Craig Steven Rode, 55 passed away April 13, 2021, in West Chester, Ohio. He was born to Wilbur Rode and Susan (Lee) Pierce in Benson, Minn., on Sept. 20, 1965.
Craig was born a "carrot top" and was a handsome child. He spent his early childhood in Minnesota and moved around a lot — his dad was a water well driller — from a farm in Sacred Heart, Minn., to Clara City, Minn., to Rochester, Minn., and Benson, Minn., until the age of 10. After his parents separated, Craig and his siblings moved to Kalispell with their dad in 1977. In 1979, the family moved to Libby, where Craig attended Libby Public Schools. He graduated with the class of 1984.
In elementary school, in Benson, Craig often missed the school bus. There were bullies onboard the bus who would call him "Giarc" (Craig spelled backwards) and "Bernie." They would force Craig off the bus and send him to the convenience store for Mountain Dew and Funyuns. Most of the time, he would miss the bus ride home, which was a mile and half away.
Craig loved the outdoors, fishing, camping and building his own camp sites. He once had a fort behind the Methodist Church, built into the hillside. It had a couch that he and his friend carried up the steep grade. It was his getaway. Craig and his best friend, Shawn Huffman, loved the Cabinet Mountains and would hike and climb all over. In 1984, he lost his best friend while they were climbing in the Cabinets. Losing him took a toll on Craig.

He taught his little sister, Richelle, to drive and would take her up Swede Mountain and Remp's pit in his blue Datsun station wagon. It was an activity he relished.
Craig was an excellent cook, always making dishes, pastries and his famous homemade chili. Craig loved to party and always had a great time. He loved being around family and friends.
Craig left Libby in 1984 and went exploring around Montana, Colorado and as far south as Texas. He settled in the Seattle and Tacoma area in 1987, where he learned carpentry. In the early 90s, Craig moved to Ohio where he opened EZ-Lay Carpet.
In 2000, Craig met Sharon. They were married in 2002. They stayed together for 20 years before parting ways. Craig spent this last year with his girlfriend, Mary Umphrey, in West Chester.
Craig was truly loved throughout this earth. He was our handsome, redheaded brother.
He was preceded in death by his father, Wilbur Rode; his nephew, James Anthony Rode (Jimmer); his niece, Tala Arella Thompson; and sister-in-law, Shelly (Long) Wittwer.
His survivors include his companion Mary Umphrey of West Chester, Ohio; friend and former wife, Sharon Rode of West Chester, Ohio; grandson, Ethan, granddaughter, Lauren, and mother, Susan (Lee) Pierce, of Troy; brother, Scott (Sheryl) Rode of Renton, Wash.; brother, James (Angela) Rode of Libby; sister, Roxanne (David) Benefield and her daughter, Sarah, of Libby; sister, Richelle (Tom) Rode of Bonners Ferry, Idaho; niece, Cammi Navarro, and her daughters, Breeanna Runyan and Ember Rode of Libby; niece, Cassandra (Jason) Schuldt of Auburn, Wash.; his nephews, Christopher (Allison) Rode of Lacey, Wash., Andrew Rode, Theron Rode and Kent Holste of San Antonio, Texas, and Nicholas Obermayer of Moscow, Idaho; and many uncles, aunts, cousins and great friends.
Please do not cry for me for I am now flying with my friend Shawn; with my angels above, I have joined my loved ones; my Dad, Jimmer, Tala and Shelly.
There are no tears here in heaven.
A celebration of life will be scheduled in Libby at a later date.
---