Albert G. Chapel, 83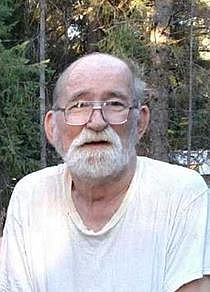 Albert G. Chapel. (Courtesy photo)
Albert G. Chapel, 83, passed away April 9, 2021, at his home in Troy. He was born July 24, 1937, in Troy to Charles and Ruth (Hudlow) Chapel.

Albert grew up in Troy and worked in the woods as a logger. On Aug. 30, 1969, he married Lois Gustafson in Troy. A native of Troy, he spent his life there.
Albert was a loving husband, father and grandfather. He will be truly missed by those who loved him.

He was preceded in death by two brothers, Wesley Chapel and Lonny Chapel, and a sister, Joan Riedlinger.
Survivors include his wife, Lois of Troy; children, Danial Grant Chapel and Heather Hofer (Dwayne), both of Troy, and Forrest Chapel of Spokane, Wash.; grandchildren, Micah Chapel, Marion Chapel, Abigail Chapel and Sylvia Hofer; brother, Alton Chapel; sister, Leaha Vorhies; and his twin brother, Delbert (Pat) Chapel.

Arrangements are under the care of Schnackenberg Funeral Home of Libby. Online condolences and memories may be shared by visiting www.schnackenbergfh.com.

---