Hagen pleads not guilty to multiple charges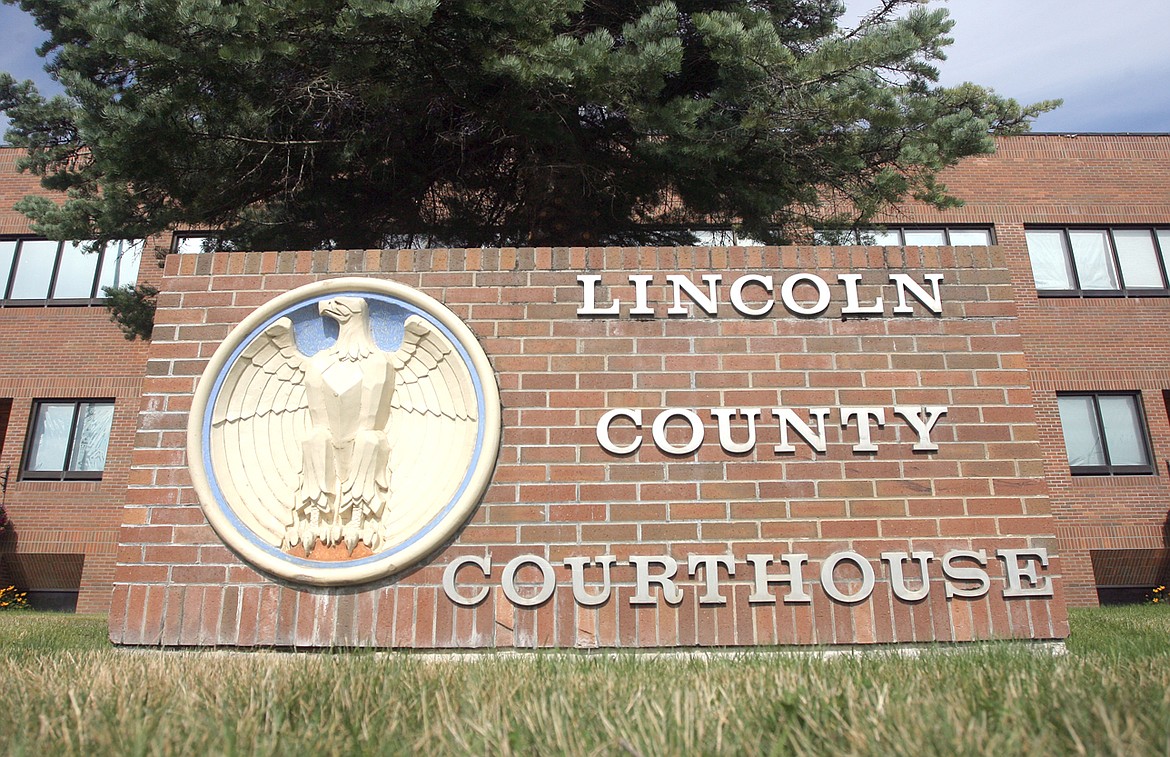 Lincoln County Courthouse. (Paul Sievers/The Western News)
by
DERRICK PERKINS
Editor
|
April 6, 2021 7:00 AM
The Libby man accused of stealing from several area stores while armed last month has pleaded not guilty to all charges in Lincoln County District Court.
Ivan John Hagen, 61, faces one count of felony robbery and two misdemeanor counts of theft. He was arraigned in district court on March 29.
Authorities arrested Hagen after a string of thefts that began in Libby on March 8. In an affidavit, Libby Police officer Ron Buckner said he was dispatched to a local gas station after a cashier reported a man flashing a gun while stealing goods about 4:26 a.m.
Buckner wrote that he contacted Police Chief Scott Kessel, who told him to take a report and only try to arrest the suspect if the circumstances "deemed it necessary."
Speaking with the cashier, Buckner learned that a man — later identified as Hagen — came into the store to buy alcohol and cigarettes. When the cashier told the errant customer it was too early to purchase alcoholic beverages, the man allegedly threatened him with a .40 caliber Kel-Tec. He grabbed beer and cigarettes before departing, court documents said.
Buckner later learned that Hagen allegedly hit several other stores in the Libby area before traveling to Eureka. He secured an arrest warrant soon after, according to court documents.
In a separate affidavit, Deputy Boyd White of the Lincoln County Sheriff's Office recounted taking up the case about 9:55 a.m. after Hagen allegedly stole from another local merchant.
An employee told White that they recognized Hagen and said he had "been acting very odd lately." He allegedly pumped $30 worth of gas and asked for two packs of cigarettes. As they went to ring him up, he told them something to the effect that it was "already taken care of," according to the affidavit. Hagen then left.
While Hagen did not show a weapon, another employee noticed that he had a firearm stuck into his waistband, another in his pants pocket and a third in a shoulder holster, court documents said.
White then made his way to a third area merchant Hagen allegedly had visited. At that store, north of Libby proper, an employee told White that Hagen asked for cigarettes and walked out without payment, court documents said.
The employee said that Hagen allegedly alluded to not paying at the other locations because of his firearms, but did not show the weapons, according to court documents. She believed Hagen, who she said did not threaten her, was intoxicated, White noted.
After getting hold of an arrest warrant, Buckner wrote that authorities caught up with Hagen at a bar and restaurant near Troy on March 12. He was taken to the Lincoln County Detention Center and his vehicle searched, court documents said.
An omnibus hearing is scheduled for May 24 with a pretrial conference to follow on June 28. Were the case to go to trial, it would begin Aug. 10.
---