Calvin St.Onge, 86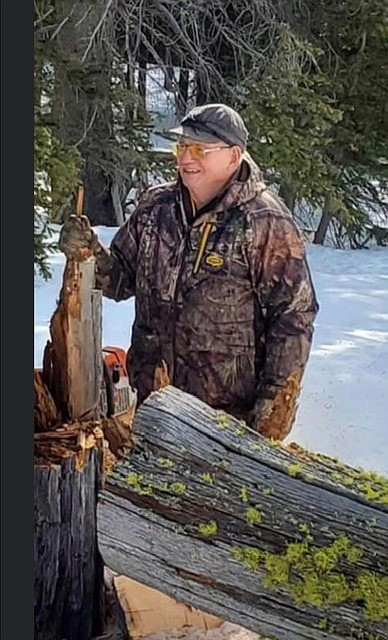 Calvin St.Onge, 86, went home to be with the Lord peacefully March 15, 2021, with loved ones by his side. He was born Oct. 28, 1934, in Medford, Ore., to Erving and Clema St.Onge.
Calvin met the love of his life, Gerry, when he worked in Flint, Mich., doing a seasonal job. They were married Feb. 5, 1957. Shortly thereafter, they moved to Libby, where they raised their family of six children.
Cal worked in the timber industry, eventually retiring from St.Onge Logging. The family enjoyed retirement while living in the McGinnis Meadows area where Cal grew up. They enjoyed living there for over 20 years. His interests beyond family and work included camping, hunting, mechanics, stock car racing and a competitive game or two of pinochle. Most of all he was an amazing husband, father, brother, grandpa, uncle, son and friend to many. He surely will be missed by all who knew and loved him.
Calvin is survived by his four sons, two daughters and their spouses: Michael St.Onge, Patrick St.Onge (Naomi Thorton), Molly Price (Bud), Calvin Paul St.Onge, Cindy Zoutte (Tery), Millard St.Onge (Joanne); 18 grandchildren; 24 great-grandchildren and two great-great grandchildren; a brother, Joe St.Onge (Trudy); brother-in-law, Art Hamaoka; sister, Sandy Bache (Frank); sister-in-law, Carolyn Story; Leeanne Watkins; and Linda Stehlik.
He was preceded in death by his wife of 63 years, Gerry; brother, Millard; sister, Simone; and two brothers-in-law, Richard Stehlik and Charles Watkins.
A celebration of his life is being held at the Libby Christian Church on April 10 at 1 p.m. Thank you for sharing this celebration of life with the St.Onge family.
---