Ronda Lynn Noland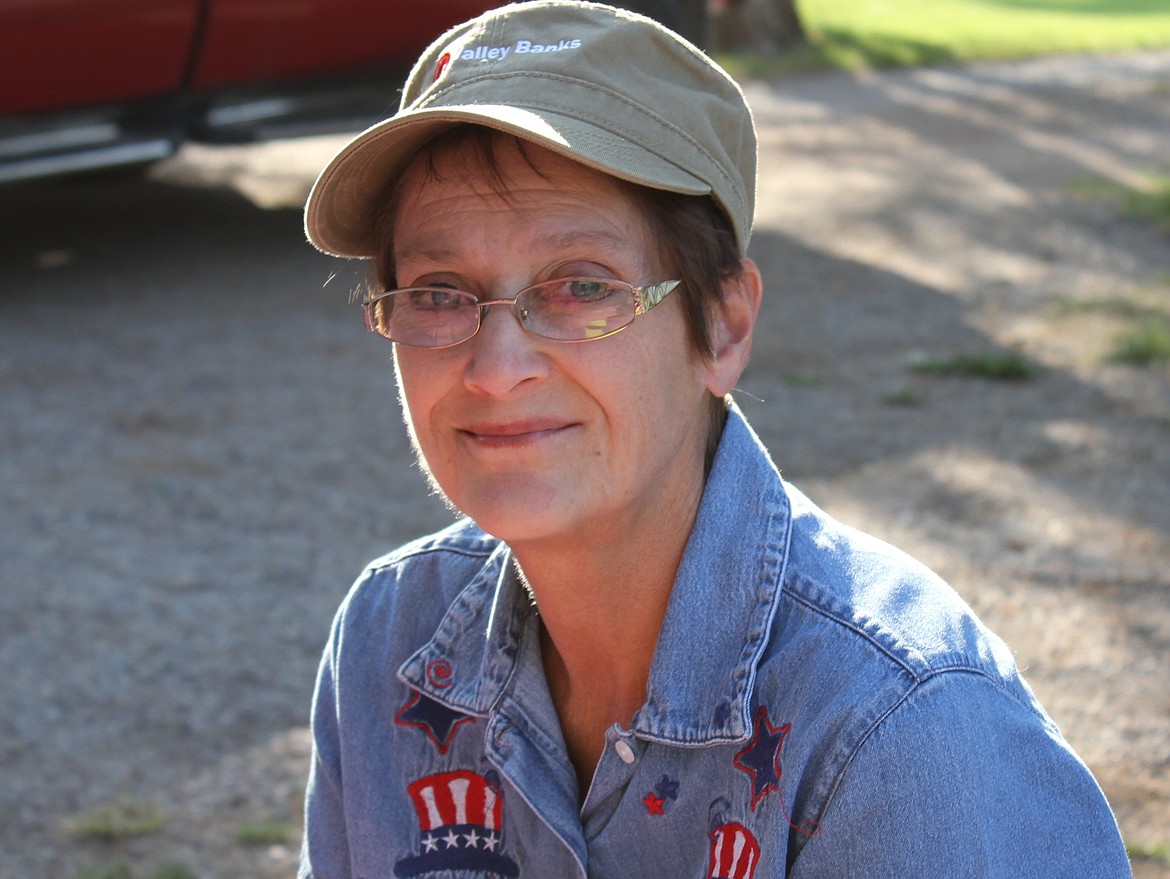 |
September 25, 2020 7:00 AM
Ronda Lynn Noland was born to Jack and Bernice Coup on June 6, 1952, in Kalispell. She went to be with her Lord and Savior, on Sept. 17, 2020. She passed away peacefully, surrounded by her family, at Community Medical Center.
Ronda was raised in Libby and graduated from Libby High School. She was an avid musician who could play accordion, rhythm guitar, bass guitar and drums, and she performed a lot of live country western and country gospel music.
In 1972 she met and married the love of her life, Ken Noland. They met at the Pony Palace in Polson, where Ronda was working her barrel horse and singing in her camper. This was the start of their wonderful journey. Their love was so deep and strong it saw them through many adventures. Through it all, they remained deeply in love and were forever holding hands.
They had three children, Ryon, Candy and Mandy.
Ronda was an amazing woman. When her kids were in school, she began working on her teaching degree, which meant driving from Ronan to the University of Montana daily, caring for her family when she got home and studying at night. When she graduated, she took a job at the Dixon School. Ronda loved working with kids and had many special students in her life. Her passion for reading led her back to school to earn her librarian endorsement. She was unselfish and took on the task of teaching home economics as the need was great. The most special students were members of her family, and her example led them all to earn college degrees.
She taught us all the meaning of tough and how to have strength and grace at the same time. She bravely battled cancer for the past 18 years. Most amazingly, she never spent one minute of her time feeling sorry for herself or upset about her condition. She faced each hurdle with unbelievable strength and faith. She was never afraid to die as she knew she would be going home and said, "I'll be more alive than I have ever been," which she also stated in her handwritten funeral directions.
She was blessed with five beautiful grandchildren that were the light of her life: Michael Faroni, Matthew Faroni, Faith Faroni, Jack Noland and Kenny Noland. She loved spending time with them and taught them all so much.
She taught us all how to be strong and brave and wonderful. She always wanted to help others and be of use. When the pandemic hit, she started making masks for home health care workers as well as family and friends.
She enjoyed spending time in the mountains with her husband and cooking and canning. She loved to ride horses and was an accomplished barrel racer in her youth. Later, she became an excellent rodeo mother, hauling her kids around and coaching them.
Her love for Ken was deep and unconditional; her only worry about going home was leaving him and her family.
She was proceeded in death by her parents Jack and Bernice Coup. She is survived by her husband, Ken Noland; son, Ryon (Cindy) Noland; daughters, Candy (Mark) Faroni and Mandy (Shane) Andersen; her grandchildren, Faith Faroni, Matt Faroni, Michael Faroni, Jack Noland and Kenny Noland; as well as her great aunt, Coral Cummings; and great uncle, Joe (Sue) Coup.
Thank you to the nurses and doctors that cared for mom in her final hours. A special thank you to Dr. Vigil and Andrea at St. Luke in Ronan, as well as the nurses and care providers at Partners in Missoula. She loved you all and appreciated your help so much.
Memorials can be made to Dixon School in her honor. A graveside service will be held at the Ronan Cemetery on Sept. 25 at 11 a.m.
Arrangements are through the Lake funeral home.
---