Loggers rack up another win in Ronan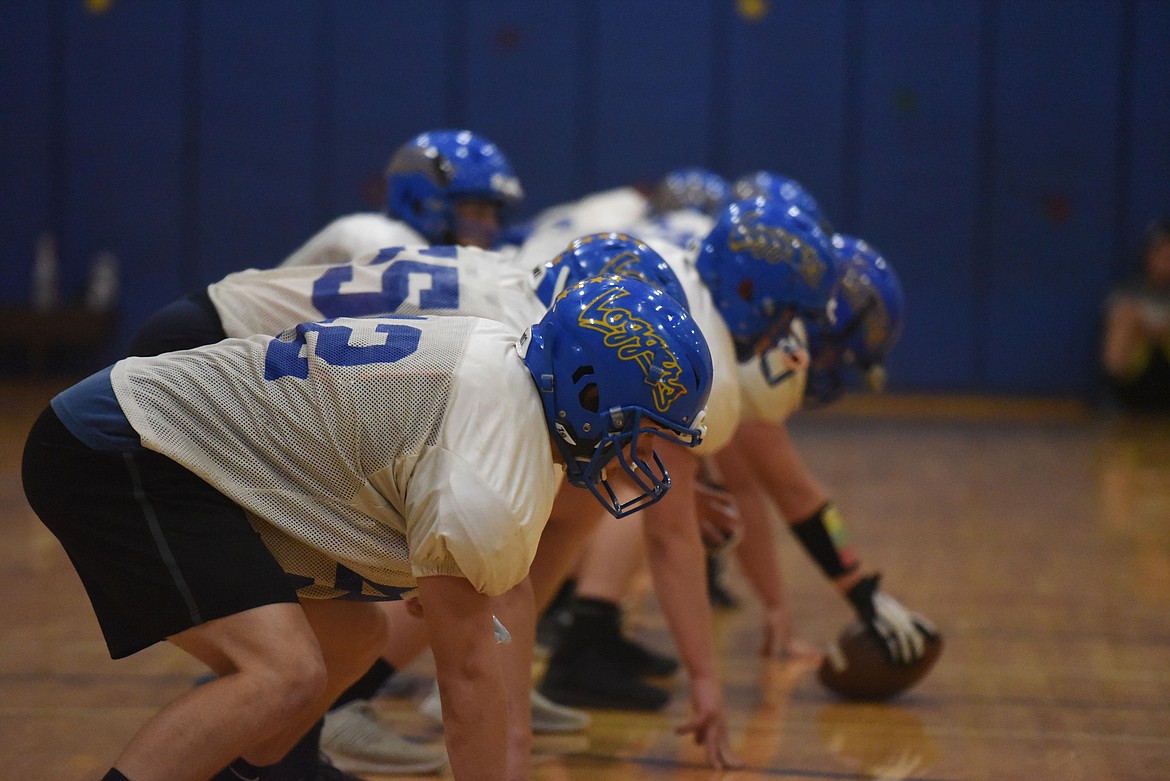 The Libby Loggers practice indoors on Sept. 15 due to smokey conditions outdoors. Libby beat the Ronan Chiefs 30-14 on Sept. 11.
Will Langhorne/The Western News
by
WILL LANGHORNE
The Western News
|
September 18, 2020 7:00 AM
The Libby Loggers felled the Ronan Chiefs 30-14 on the road Sept. 11.
The Loggers racked up 400 total yards during the win. They gained 129 through the air and another 271 on the ground.
Senior running back Dawson Young scored two rushing touchdowns and picked up a third end zone trip off of a screen pass. Sophomore tight end Cy Stevenson contributed to the lead after catching a touchdown pass from senior quarterback Jay Beagle.
The Loggers also scored a safety.
Highlights of the game included interceptions by junior safety Ryder Davis and Beagle. Stevenson racked up two sacs.
This past week, the Loggers practiced indoors at the Libby Elementary School gym as smoke and poor air quality kept them off the fields.
The Loggers will hit the road again on Sept. 18 to defend their 3-0 record against Columbia Falls.

---