Callahan Fire grows to 1,660 acres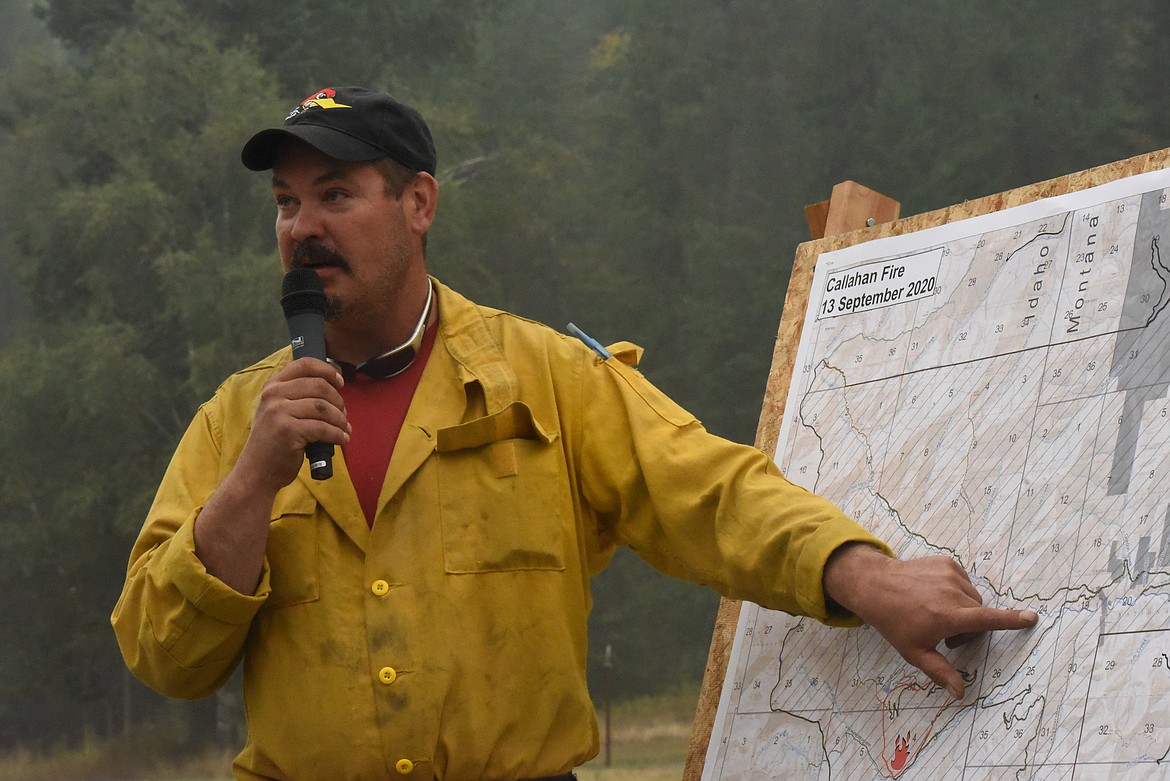 (Will Langhorne/The Western News)
by
WILL LANGHORNE
The Western News
|
September 18, 2020 7:00 AM
Officials with the interagency fire group managing the Callahan Fire estimated the size of the blaze at 1,660 acres on Sept. 17.
The fire remains zero percent contained, officials said. About 220 firefighters are assigned to the blaze. The firefighter crews have received support from two helicopters, eight engines, three water tenders and seven pieces of heavy equipment.
Fire containment efforts on Sept. 16 were focused on the southern end of the blaze. Crews were able to keep the fire north of Glad Creek Road and South Fork Callahan Trail by using hose lays. Officials estimated a spot fire, located to the east of the main fire, was burning at six acres. Helicopters provided water bucket drops while firefighters on the ground worked to keep it from spreading.
The Northern Rockies Team Seven, a Type II Incident Management Team, assumed command of operations Sept.16.
Forest Service officials have closed Callahan Creek Road from the junction with Ruby Three Mile Road, Snowstorm Road, South Fork Callahan Creek Road, Goat Creek Road, Smith Mountain Road and Glad Creek Road. Trail closures include Goat Creek, South Fork Callahan, Smith Mountain, Smith Lake, Roberts Mountain, Caribou Creek and North Fork Callahan.
An engine crew headed up Smith Mountain on patrol spotted the Callahan fire Sept. 8. Within minutes, the fire grew to five acres, spreading rapidly through the steep timbered terrain of the South Callahan Drainage.
Forest Service officials said the fire was human-started. While Justin Erickson, former incident commander, said the blaze likely originated from a campfire at the base of Smith Mountain the investigation into the ignition source is still ongoing.
Concentrated in a burn scar from 1992, the blaze reached 1000 acres by Sept. 12. Officials attributed the growth to dry conditions, spotting, an increase in southwest winds and dry south facing slopes.
Due to smoke from fires burning in neighboring states, aircrews were unable to help suppress the fire over the weekend. As visibility improved, helicopters took to the skies again on Sept. 15.
---