Olney accused of attacking detention center officer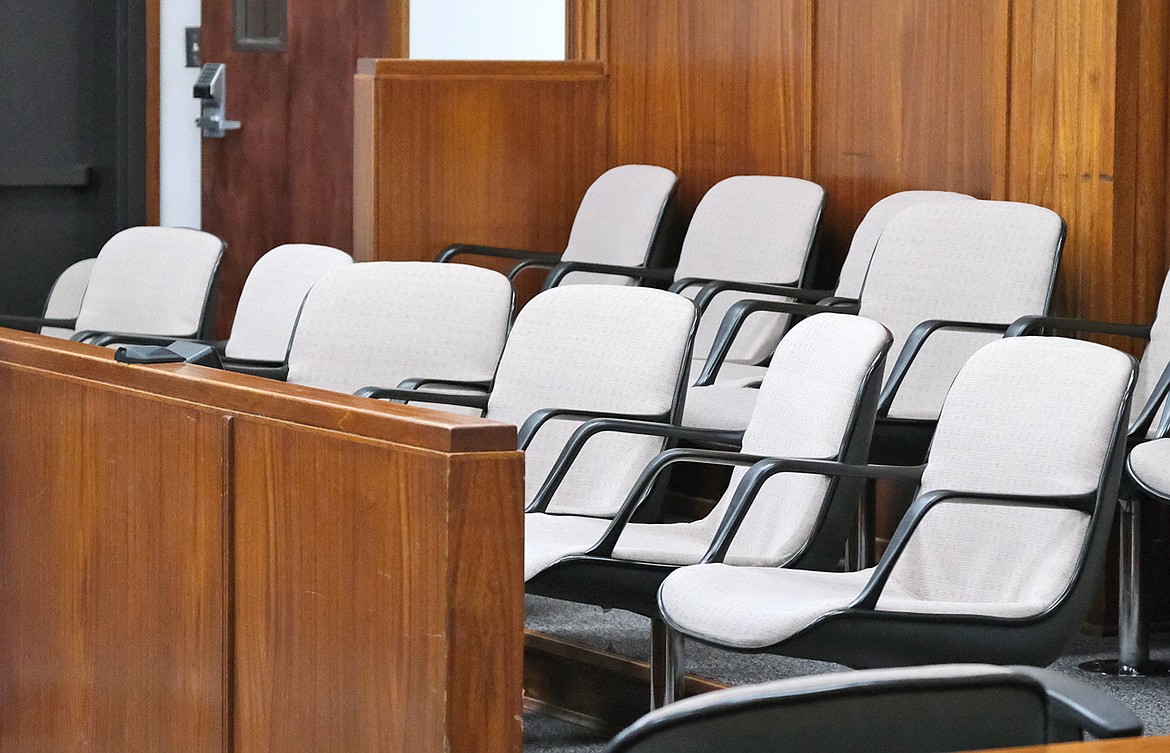 Lincoln County District Court.
by
DERRICK PERKINS
Editor
|
September 15, 2020 7:00 AM
The Libby woman accused of absconding with her grandson earlier this year faces new allegations in Lincoln County District Court, but officials are unsure if she is mentally fit.
Olney, 54, already faces a felony charge of custodial interference for the April incident that led to a nationwide missing endangered person advisory. Now authorities say that Olney attacked Lincoln County Detention Center personnel in early August.
According to court documents, the incident began after Olney started banging on the door of her cell about 10:50 p.m., Aug. 1. In an affidavit, Deputy Derek Breiland of the Lincoln County Sheriff's Office recounted rushing to the aid of a detention officer after seeing her struggling with a naked Olney.
By the time he arrived, Olney had grabbed hold of the detention officer's radio microphone and was twisting the officer's finger, court documents said. Breiland recalled drawing his Taser and ordering Olney to let go.
She allegedly refused, telling Breiland, "Go ahead, tase me."
Breiland recalled telling Olney he did not want to, and asked her again to release the detention officer. Olney, still holding onto the officer, began walking toward Breiland, court documents said.
Breiland deployed the Taser.
Olney fell to the ground — "in a pretty controlled manner given the circumstances," Breiland wrote — and lay still while smiling, according to the affidavit. After a pause, Olney got to her feet and sat in the restraint chair without protest, Breiland wrote.
She did resist a bit when law enforcement personnel attempted to restrain her legs, but unsuccessfully so, according to court documents.
While Breiland did not activate his body camera for the incident, it was captured on detention center cameras, he wrote. Olney was treated and bandaged where the Taser made contact. Photographs were taken of her injuries as well as the wound suffered by the detention center officer, according to court documents.
Olney was in detention after authorities arrested her in Missoula with her underage grandson. She is accused of taking the boy out of Libby on a multiday trip without his mother's consent. The boy was safely reunited with his family after Missoula police officers caught up with the pair.
Olney appeared in court Sept. 8 from the county jail via videoconference. Her previous public defender, attorney Jessica Polan, told District Judge Matthew Cuffe that Olney must be evaluated. She should already have been transferred to Montana State Hospital in Warm Springs, Polan said, but the facility was struggling with the COVID-19 pandemic.
Cuffe agreed with Polan's assessment. He continued the case until experts deemed Olney fit to proceed.
---