Black, Peck hope to secure fast coronavirus tests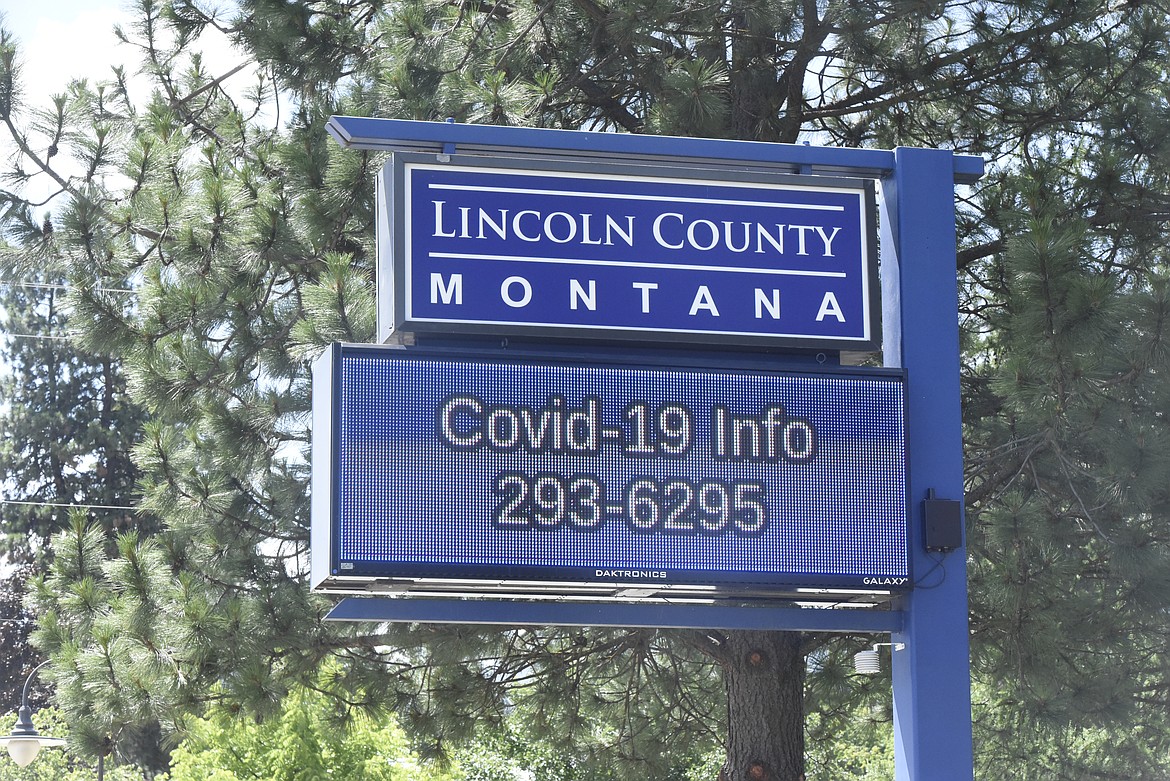 by
DERRICK PERKINS
Daily Inter Lake
|
September 15, 2020 7:00 AM
Lincoln County's top doctor is working with state and local officials to expand coronavirus testing locally with winter rapidly approaching.

Surveillance testing for the coronavirus ended in Lincoln County in midsummer as state labs sank under the wave of demand, leaving local medical officials with only part of the picture of how the virus is moving within the community. Dr. Brad Black, the county health officer, believes that the state — and nation —will remain unable to process the commonly used RT-PCR tests in the short term.

But Black told health board members last week that he and Lincoln County Commissioner Mark Peck (D-1) are looking at workarounds. Particularly, the pair view the $5 rapid test produced by Abbott Laboratories as the best option going forward.
Abbott recently inked a deal that will see the federal government scoop up 150 million of the rapid tests. The test does not require laboratory equipment and can offer a result in about 15 minutes, according to multiple media reports.
The downside is that the antigen test is not as accurate as the PCR tests. Federal regulators, medical professionals and Abbott representatives have offered differing assessments of the test's accuracy. A Columbia University Medical Center study found that the test identified 74 percent of positive samples, according to Kaiser Health News.
But if local officials can use the Abbott test to identify individuals infected with the coronavirus, they can then confirm the diagnosis with a PCR test, Black said.
"For the good of our county, we're looking at not an ideal test, but one that now looks like it could become very available," Black told the health board. "It looks very effective. It's only been studied on a small number of people but it looks very positive."
Were the county to secure a steady supply of Abbott rapid tests, officials could expand community surveillance, he said.
Early on in the pandemic, local officials offered testing to anyone willing to undergo the nasal swab. Those in regular contact with vulnerable populations, the elderly or individuals with underlying health conditions, were urged to make testing part of their routine.
But that came to a swift end as tests stacked up in laboratories across the country. For a few weeks in July, it took upwards of two weeks for local officials to get the result of a test. Health workers have since limited testing within the general public to just individuals showing symptoms of COVID-19.
"In the short term, we're looking at a test that may not be quite as accurate and specific as our current PCR testing, but it would allow us to do more testing and be more effective," Black said.
Local officials still need to secure a supply of the tests. Although the federal government bought up a vast reserve, it's unclear how those will get distributed. Peck said that he has spoken with U.S. Sen. Steve Daines' office about finding a supply chain.
"They said they had a good connection at Abbott Laboratories, so [they are] following up on that to see if there is an opportunity for us to buy commercially for ourselves, because they are $5 a test," Peck said. "I think that's something, as a county, we would be willing to do."
Black agreed, calling it the best option.
"This still will be a tool that we have in public health so that we're not operating so blindly with what's going on with the virus in the community," he said.
Already, the county has seen a slight uptick in COVID-19 cases. Black has repeatedly warned that while outdoor activity during the summer months likely has kept the coronavirus from easily spreading, the move toward indoor gatherings in the fall and winter could acerbate the pandemic.
That's backed up by a model used by officials on the state and federal levels. The Institute for Health Metrics and Evaluation at the University of Wasington predicted the U.S. death toll from COVID-19 reaching more than 410,000 by Jan. 1. A worst-case scenario under the model has deaths topping at more than 600,000.
---