Ballots set to go out by mail next month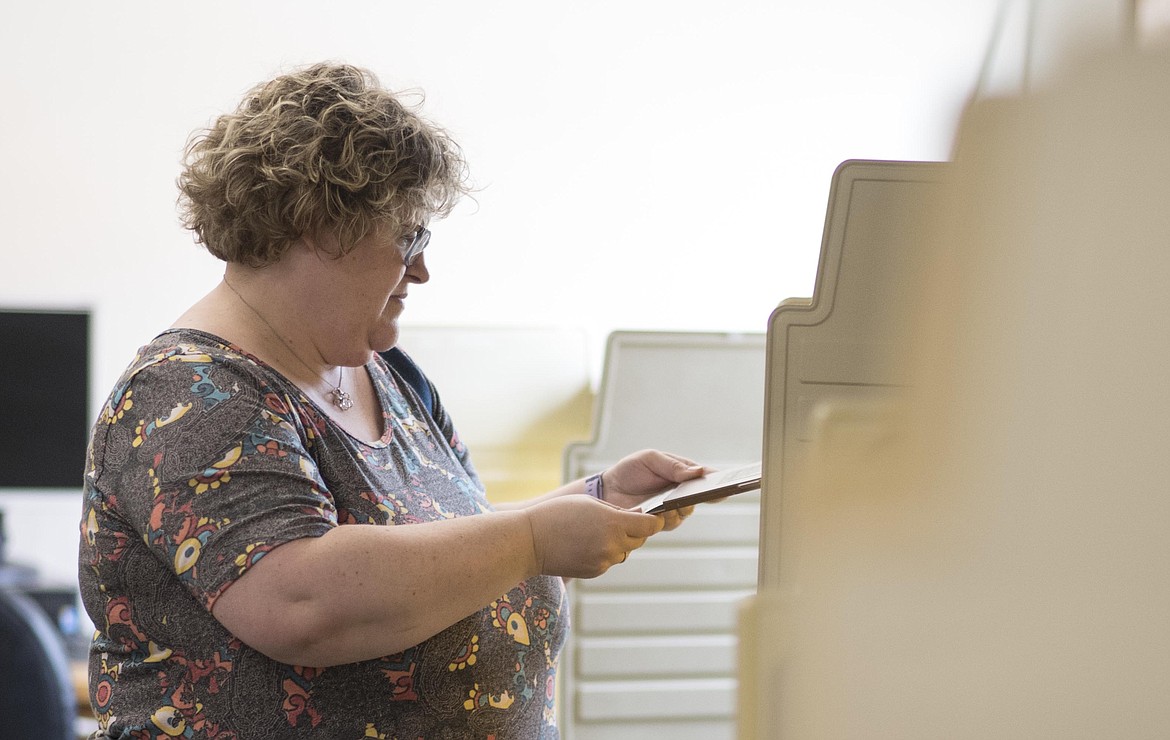 With November fast approaching, general election ballots will soon be available to Lincoln County voters.
Under the county's mail-in election process, officials will mail out the bulk of ballots to active voters Oct. 9, according to Chris Nelson, election administrator. While officials will send out absentee ballots the same day, Nelson said voters could pick up absentee ballots starting on Oct. 2 in the Lincoln County Courthouse.
Regular voter registration will close on Oct. 26. Registration forms must be postmarked by this date and election officials must receive them within three days.
Any residents who need to register after Oct. 26 will have to do so in person at the county courthouse or the North Lincoln County Annex in Eureka. The annex will be staffed to register voters on Oct. 22 and Oct. 29 from 8 a.m. to 5 p.m. and on Nov. 3 — Election Day — from 7 a.m. to 8 p.m.
Inactive voters can pick up ballots and vote at the county courthouse or the county annex in Eureka during the aforementioned times. Voters are considered inactive if they did not vote in the last federal election and did not fill out a subsequent confirmation form mailed out by election officials. As of Sept. 9, Nelson said there were 1,624 inactive voters in the county.
For the approximately 11,859 active voters in the county, Nelson said they can expect to receive their ballots by mail within 10 days of Oct. 9. If there is a mistake in a voter's address, Nelson said the ballot will be routed back to the county's election office through Denver. This Postal Service reroute was determined at the district level, Nelson said. He expected that it would take three to five days for undelivered ballots to return to his office at the county courthouse.
Nelson said election officials are working closely with Postal Service employees to make sure the mail voting system runs smoothly.
As officials receive undelivered ballots, Nelson said they will contact voters directly by phone.
These voters will be able to pick their ballots up in-person, according to Nelson. In the past he and his staff have also accommodated disabled voters by bringing ballots out to the curb. Nelson said he will even deliver ballots to elderly people who are not able to come to the office. If an undelivered ballot is not returned to the elections office, Nelson said officials can void the old ballot and reissue a new one to the voter.
When active voters receive their ballots in the mail, Nelson said they can expect to find three envelopes in the packet: a mailer envelope, an affidavit envelope and a secrecy envelope.
After filling out their ballots, voters are supposed to fold them in half and seal them inside the secrecy envelope. The secrecy envelope then goes inside the affidavit envelope, which is sealed and signed. The affidavit envelope then goes inside the mailer envelope, which is sent back to the elections office.
Nelson said that each mailer has the voter's name and a unique ballot ID number. The ballot ID number is designed to prevent people from printing counterfeit ballots, according to Nelson.
When officials receive a ballot, they will use scanners to validate the ID number and then compare the voter's signatures against the ones they have on file from previous elections. Nelson said officials with the Department of Defense, the Department of Homeland Security and the FBI have provided his election staff with training on how to check signatures.
If his staff has a question about a signature, Nelson said they would contact the voter directly.
Under the mail-in plan, voters also can cast their ballots in-person at the county courthouse, the county annex and at drop-off locations. Nelson said drop off stations would be at the Trego-Fortune-Stryker Fire Hall, the Fisher River Valley Fire Hall and the county libraries in Troy and Eureka. They will be open from 7 a.m. to 8 p.m. on Election Day. Nelson said that the drop off sites differ from traditional polling stations in that election officials there cannot issue ballots or register voters.
While he is only required by law to post two election officials at each drop off location, Nelson said he intends to staff them with four workers.
As in years past, voters can deposit ballots at drop boxes in Troy City Hall, the Law Enforcement Center in Eureka, the county annex and the county courthouse. The drop off locations will also have deposit boxes. These drop sites will be open as soon as ballots are available. Nelson said officials plan to check them every week.
---