Two Libby Students test positive for the coronavirus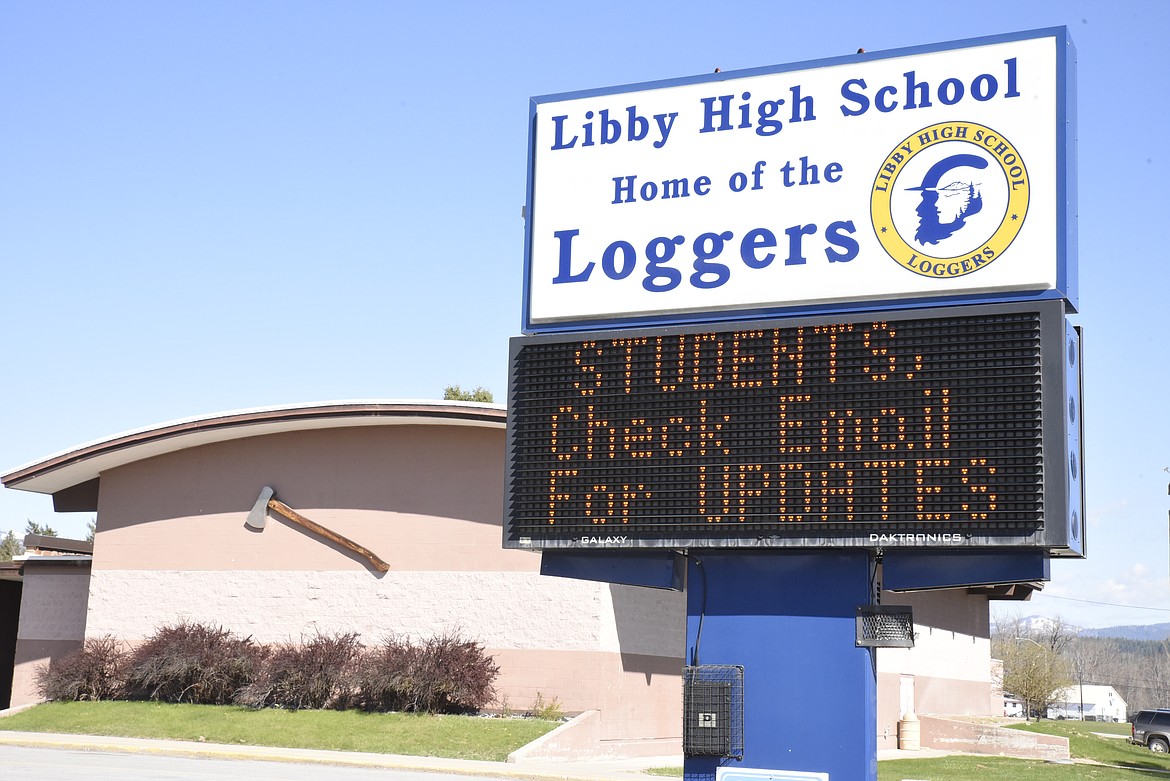 To help grapple with the COVID-19 pandemic, local schools are receiving federal aid. More than $400,000 is destined for Libby Public Schools District. (File photo)
by
WILL LANGHORNE
The Western News
|
September 11, 2020 7:00 AM
Less than two weeks after Libby Schools opened their doors, two students have tested positive for the coronavirus.
The Libby Middle High School students received their results this past weekend, according to a Sept. 7 Lincoln County Health Department Facebook post.
While superintendent Ron Goodman said a handful of students and staff would likely be quarantined, he could not give an exact figure as contact tracing was still ongoing. The health department will ask all those who spent more than 15 minutes within six feet of the infected students to isolate, according to Goodman.
Goodman said that while quarantines could last up to two weeks, the missed days would not be held against students.
Self-isolating students will be provided with a robust remote curriculum, according to Jim Germany, assistant principal of Libby Middle High School. Between Google classrooms and Zoom meetings, Germany sought to assure parents during an Aug. 10 school board meeting that their children would receive more instruction from teachers this year than in the spring.
To reduce the possibility of spreading the coronavirus in schools, Libby students are required to wear face coverings in classrooms. Though Goodman recognized that wearing a mask for many hours a day could be taxing for students and staff, he said it was the best way to mitigate the spread of respiratory droplets that might carry the virus.
Throughout the day, Goodman said Libby students receive short breaks outdoors where they can take off their masks. Goodman reported at the start of the school year that 80 percent of students were registered for in-person learning.
During a Sept. 2 meeting, County Commissioner Mark Peck (D-1) said a coronavirus case would inevitably crop in schools.
"The expectation that we're not is unrealistic and it's not healthy," he said.
Other school districts in northwest Montana have already dealt with cases of the virus.
Four days after the start of school in Columbia Falls, a person associated with the district tested positive, according to Chris Peterson of the Hungry Horse News. The case was announced in a letter from the school district on Sept. 3.
Superintendent Dave Wick told Peterson that school and health officials quarantined more than 20 but less than 30 individuals at the high school.
---