Officials tell fans to mask up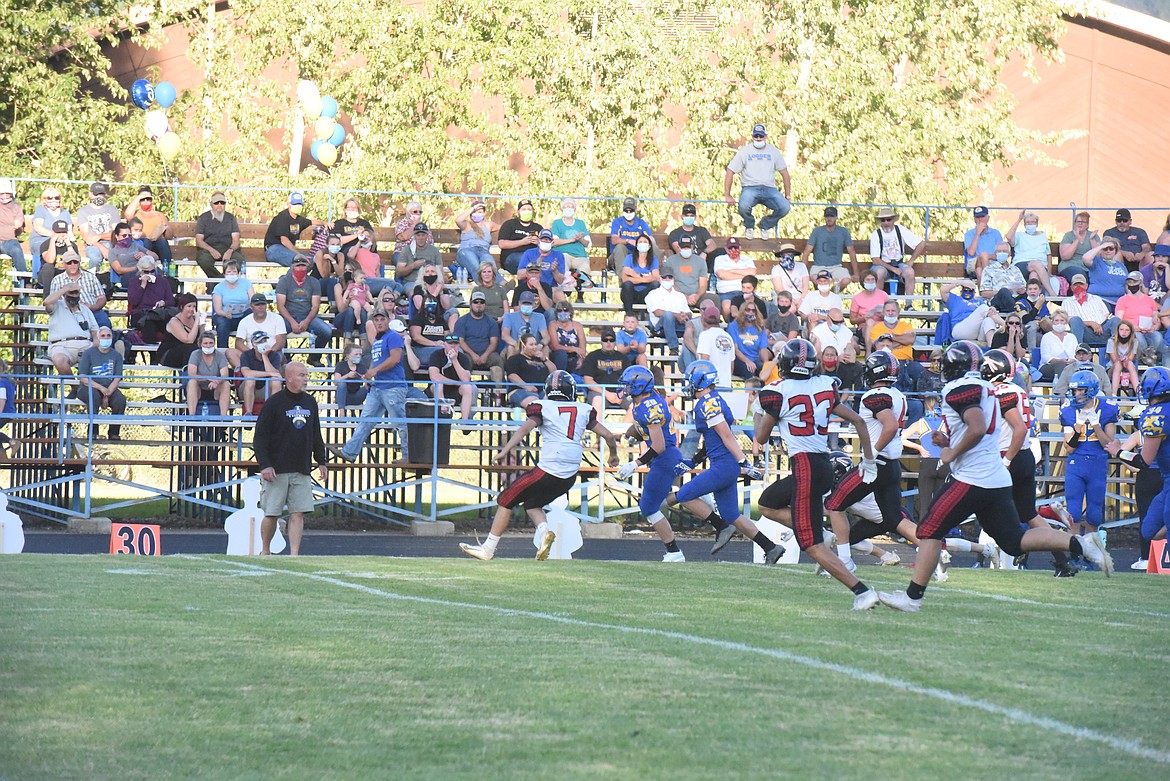 Fans pack the stands for a Libby Loggers football game. (Derrick Perkins/The Western News)
by
WILL LANGHORNE
The Western News
|
September 8, 2020 7:00 AM
Libby School District officials reiterated the importance of wearing face coverings at sporting events after announcing the district may be punished if spectators fail to do so.
The Montana High School Association officials said sports teams may be suspended if their schools fall out of compliance with their COVID-19 guidelines, according Jim Germany, athletic director of Libby Schools.
The decision was announced by Libby administrators in a Sept. 3 Facebook post.
"The most often received complaint by the MHSA is that athletes and coaches are not wearing masks on the sidelines and fans are not wearing masks at the games once they enter the facilities," the post said.
During the Logger's Sept. 4 senior night football game against Browning, announcers told the crowd they were pushing the limits for spectators even with the current fifty percent sitting capacity. With more fans walking around without their masks on, officials said they may have to further limit crowd sizes.
At the game, Germany said schools were responsible for policing each other. If fans, coaches, staff and players do not comply with the MHSA guidelines, the members of the opposing team may report them to MHSA officials.
---