Lady Loggers tame Bulldogs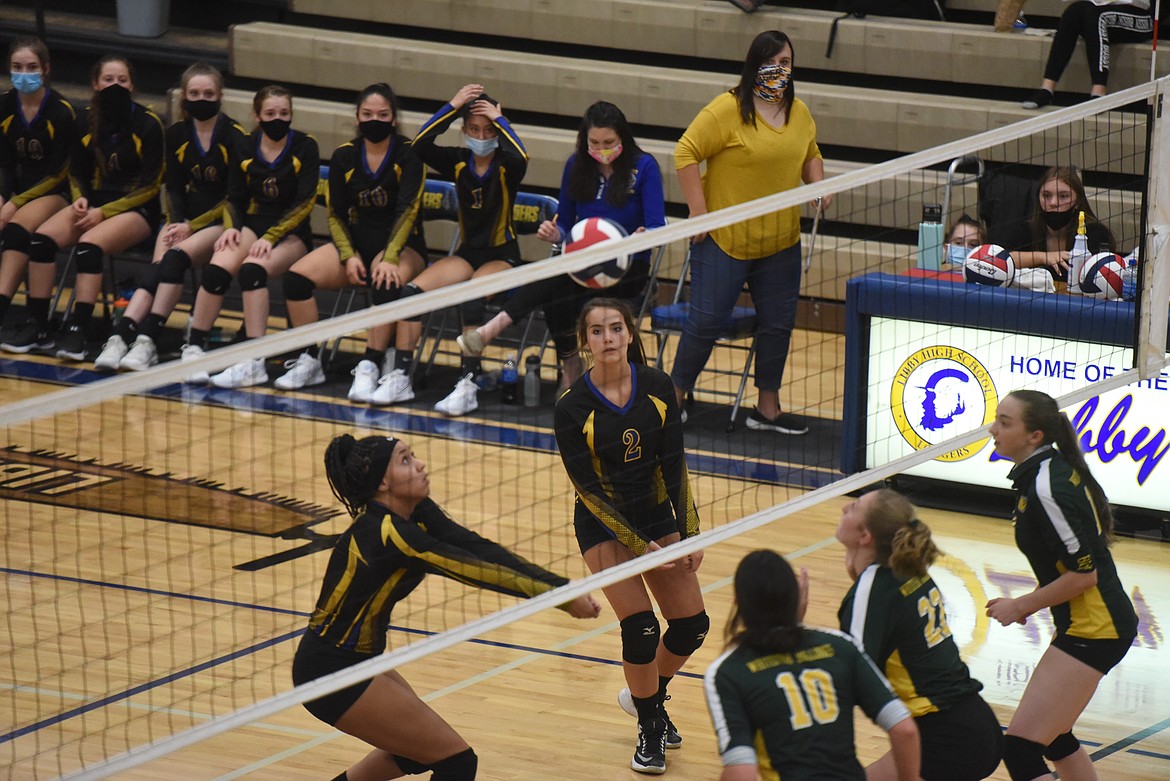 Senior middle hitter Olivia Gilliam-Smith, sets up to bump the ball. The Lady Loggers topped the Whitefish Bulldogs on Sept. 3 over 5 games.
Will Langhorne/The Western News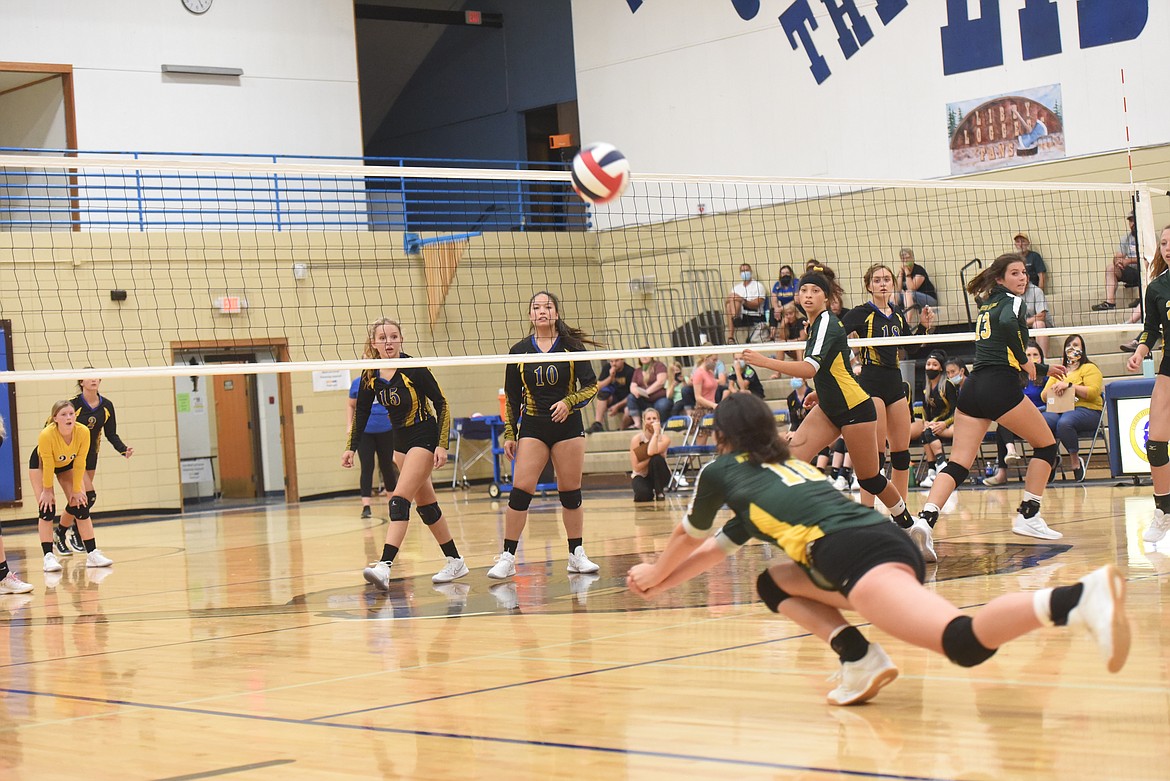 Whitefish junior Jadi Walburn goes in for a dig. The Lady Loggers came out of the Sept. 3 game on top.
Will Langhorne/The Western News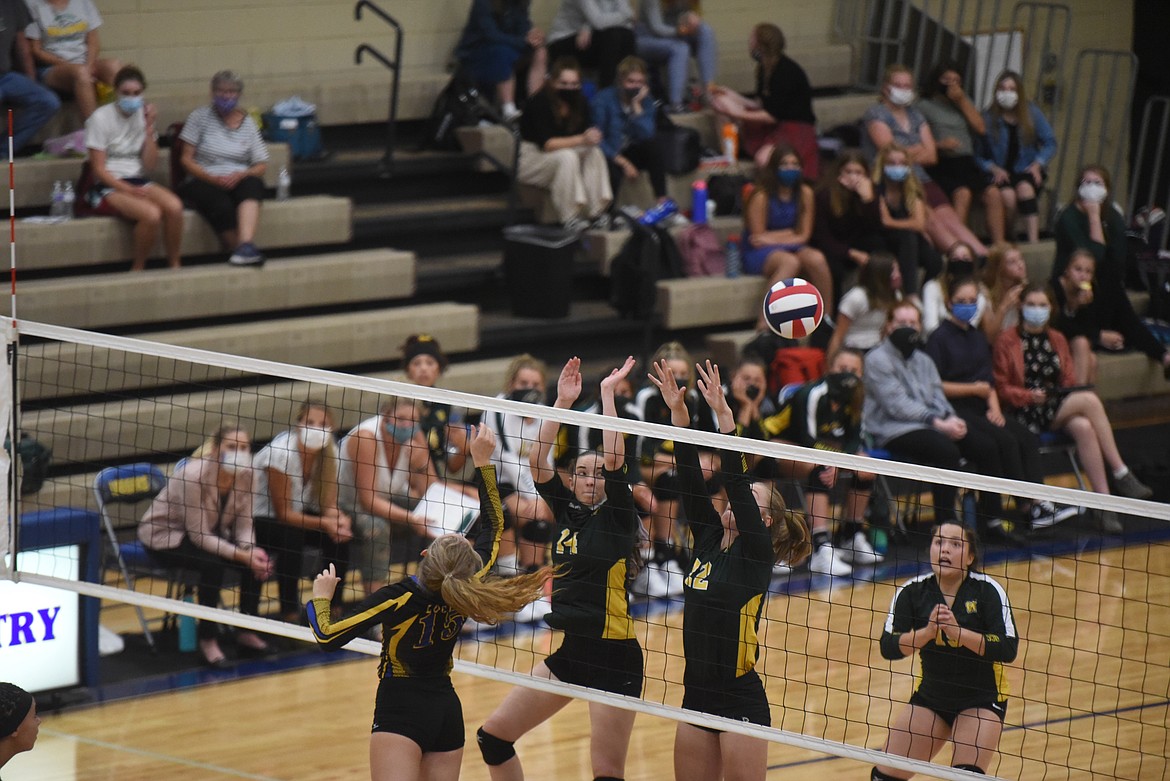 Senior setter Laneigha Zeiler sends the ball over the net. The Lady Loggers won their Sept. 3 game against the Whitefish Bulldogs.
Will Langhorne/The Western News
Previous
Next
by
WILL LANGHORNE
The Western News
|
September 8, 2020 7:00 AM
Over five nail-biting games, the Lady Loggers varsity volleyball team pulled off a win against Whitefish on Sept. 3.
Coming off a loss to the Ronan Maidens, the Loggers took the second match of their season after winning games two, four and five with scores of 25-19, 25-18 and 15-13 respectively. The Whitefish Bulldogs took games one and three with scores 25-21 and 25-18.
The freshman team lost in three while the junior varsity won their match in five games.
Following the matches, head coach Sam Hannah said the Lady Loggers owed their success to their mental strength.
"They are such a positive group that has been able to 'reset' their minds when they make a mistake," Hannah said. "I tell them to fix it, flush it and forget it."
During the Libby's Sept. 1 loss to Ronan, Hannah said the Maidens were able to build big leads which Loggers had a hard time overcoming. When facing Whitefish, however, the girls had a more strategic game by playing point for point.
For Hannah, the highlight of the match against the Bulldogs was when her girls came back from being down 13-11 in the fifth set.
"We are focusing on being more strategic in practice to read our opponent's defense," she said.
The Loggers racked up a total of 12 aces against Whitefish. Senior middle hitter Jessica Cunningham and junior outside hitter Julia Martineau led this stat with five and four aces respectively.
Senior middle hitter Olivia Gilliam-Smith put up 10 kills, the most of any Libby player. She was followed closely by junior right side hitter Ember Rode and Martineau. They secured 9 kills each. In total, the Loggers made 41 kills.
Senior setter Laneigha Zeiler made all of Libby's 38 assists.
Gilliam-Smith led the Loggers with three out of a total of four blocks.
Senior defensive specialist Aren James racked up 26 of Libby's 47 digs.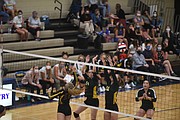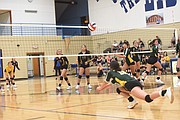 ---