Logger soccer kicks off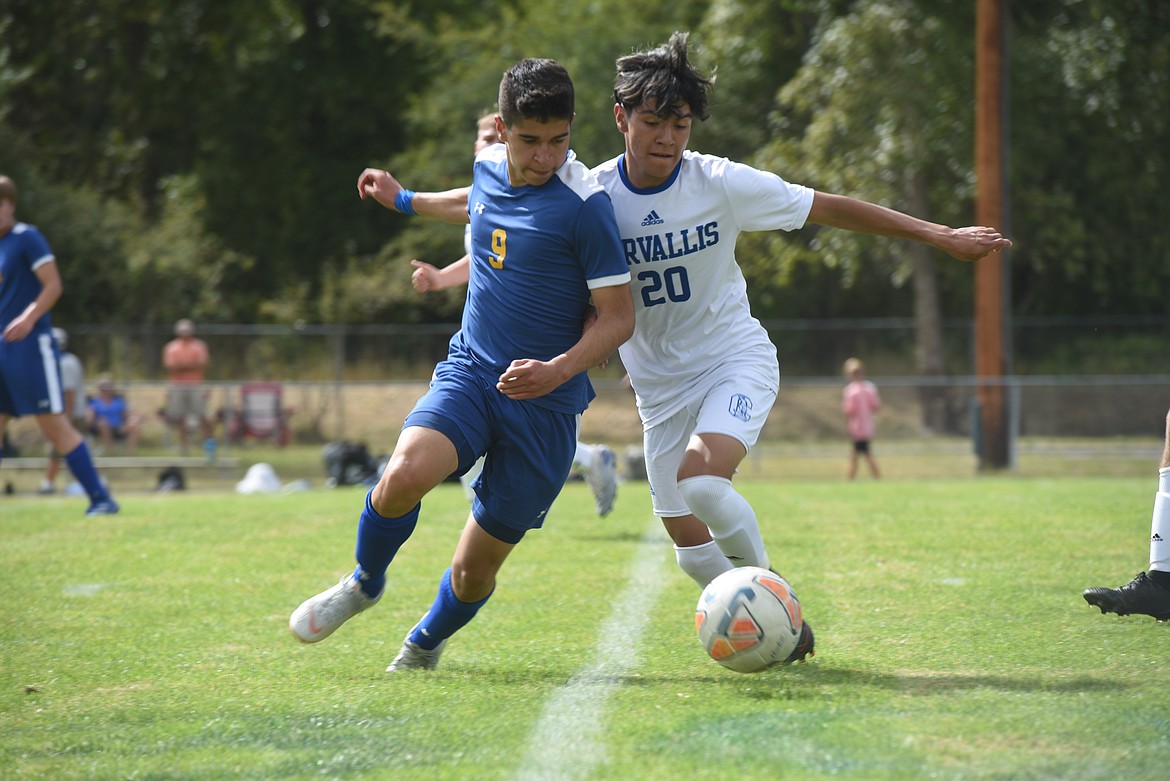 Logger midfielder Ivan Cano, junior, fights for the ball during Libby's opening game against Corvallis on Aug. 29.
Will Langhorne/The Western News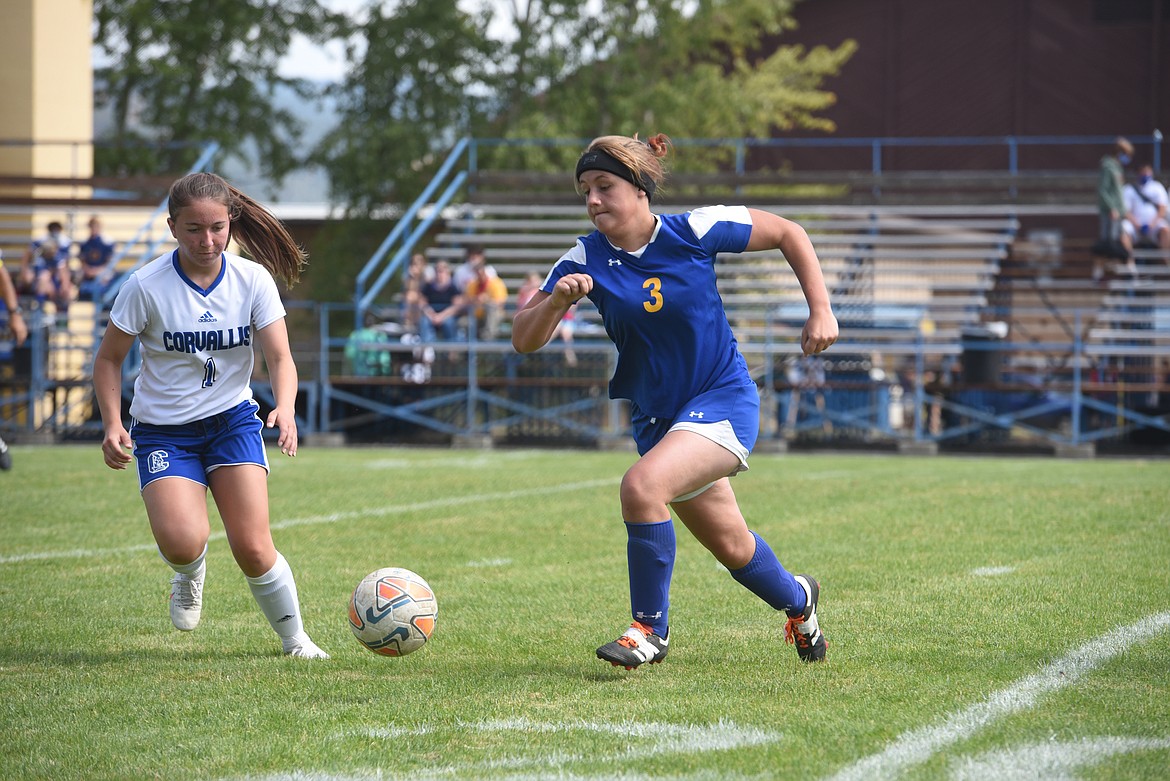 Libby defender Isabella Swanson, sophomore, chases the ball during the Logger's Aug. 29 opening game against Corvallis.
Will Langhorne/The Western News
Previous
Next
by
WILL LANGHORNE
The Western News
|
September 4, 2020 7:00 AM
The Libby High School boys and girls soccer teams started off their seasons with loses to Corvallis on Aug. 29.
The boys team fell 6-0 and the girls lost 6-1.
As the season progresses, Erik Kapan, head coach of both teams, said he intends to have his squads work on their fundamentals. On the boys team, he said he could see a group of six offensive players becoming a formidable force.
"If we can get them to work together, we should be able to put some points up on the board," he said.
On the girls team, Kapan said he has a group of seniors who have started to gel. The squad made a few good passing sequences during the Aug. 29 game.
Both teams boast goalkeepers who can switch to take up other positions on the pitch, which gives the Loggers some depth, he said.
Officials have called off scheduled soccer games in Libby against Lone Peak on Sept. 4 and Park County on Sept. 5. The school boards representing the visiting teams opted to cancel away games due to concerns about the novel coronavirus, according to Kapan.
The Loggers will play Whitefish's junior varsity teams at home on Sept. 5 instead. The boys team is set to play at 10 a.m. The girls squads will kick off at noon.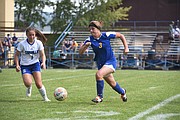 ---