Sheriff's Office defends need for $4.57 million budget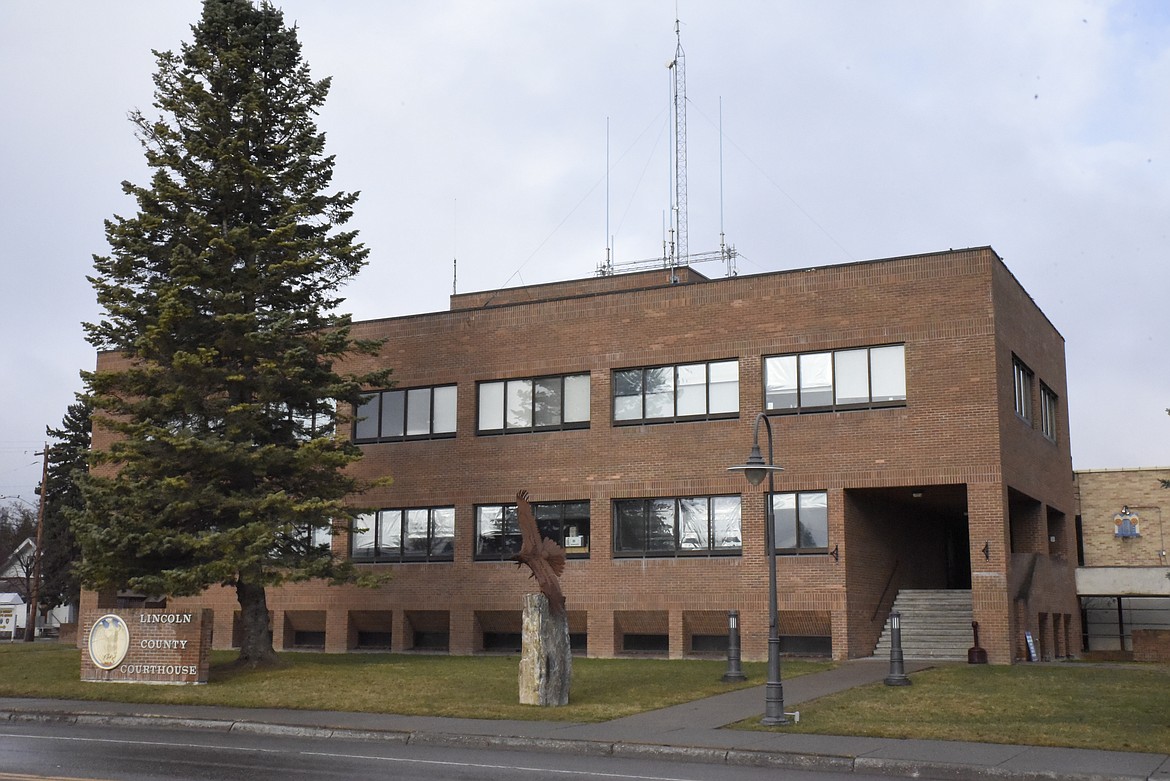 The Lincoln County Courthouse. (File photo)
File Photo
by
DERRICK PERKINS
Daily Inter Lake
|
September 1, 2020 7:00 AM
Although taking the lion's share of the annual operating budget, officials with the Lincoln County Sheriff's Office say there's not much fat to trim.
Public safety spending has increased to $4.57 million in Lincoln County's proposed operating budget for fiscal year 2021. That's up from about $4.2 million last year and $3.6 million the year prior — about a $1 million increase in three budget cycles.
By contrast, the second most expensive agency funded through the county is the library, which stands to receive $406,992 in the fiscal year 2021 budget.
The ask comes as county commissioners grapple with a $670,000 budget shortfall.
"You guys, right now, are at 98 mills and that leaves basically six mills to run the rest of the county," said County Commissioner Jerry Bennett (D-2) at an Aug. 25 meeting between the board, Sheriff Darren Short and Undersheriff Brad Dodson.
But the two lawmen said much of the spending was out of their hands. Pressed by commissioners on how much fiscal flexibility the law enforcement agency had, Dodson estimated about $40,000.
Dodson also offered to cut from the office's capital improvements budget, including eliminating a planned renovation of the patrol room.
"As much as I don't want to see it go away … we can see it go away," he said.
As for deeper cuts, Short said closing the county jail was out of the question. They could look into further reducing overtime, but Dodson said the most of the authorized afterhours work came when deputies made an arrest toward the end of their shift.
And when making a prisoner transfer or transporting an individual with a mental health issue, overtime is unavoidable. A roundtrip to Warm Springs runs about 12 hours, Short said.
The office could avoid that by taking an additional deputy away from their duties to make the trip, Dodson said. But that also comes with downsides.
"The argument is why not send somebody on duty, but it's still overtime on the trip back and we're shorthanded in town," he said. "We don't have enough guys. I'm not saying give us another guy. I'm just saying we don't have enough guys to do what we need to be doing."
Short said staffing levels at the agency preclude it from performing "proactive patrols," a measure he wants to adopt.
Reducing staffing by eliminating patrols could lead to exhaustion and burnout, the two lawmen warned. When Bennett proposed cutting a deputy assigned to Eureka, bringing the number post in north Lincoln County to three, Short warned that could leave law enforcement unable to respond to emergencies.
"When you call 911 …," he said.
"That's the expectation, whether it's for the ambulance or a sheriff's deputy, you expect they're going to show up," Bennett replied. "How do we fund it, is the question."
Asked if the agency could do away with its new K9 unit — the dogs joined the office last fall — Short said it would mean the office's initial investment would have been for naught. Officials had hoped to support the K9 unit through fundraising efforts, he said, but those events were cancelled this year as the COVID-19 pandemic worsened.
Commissioners also asked whether the office could increase revenue in the coming year through methods like civil forfeiture. Dodson said that budgeting for revenue from seizing property would be inaccurate at best.
Other fees, as for a concealed carry permit, for example, are limited in how they can be spent.
But putting more effort into issuing citations was a possibility — even if it left a bad taste, he said.
"I don't think any of us come into law enforcement to raise funds," Dodson said.
Dodson and Short agreed to comb through the office's proposed budget and meet with division heads to identified other areas of savings.
Commissioners emphasized throughout their support for the agency and law enforcement in general. Their concerns were fiscal, not political, said County Commissioner Mark Peck (D-1), referring to the defund law enforcement movement elsewhere in the country.
He also said the scrutiny commissioners applied to the agency's appropriations request would be applied elsewhere.
"We just appreciate the relationship and effort you guys are putting into this," Peck said. "It's greatly appreciated and I'll leave it at that. Prior, it was a lot of pushback."
---