Banged up Troy squad will take the field one final time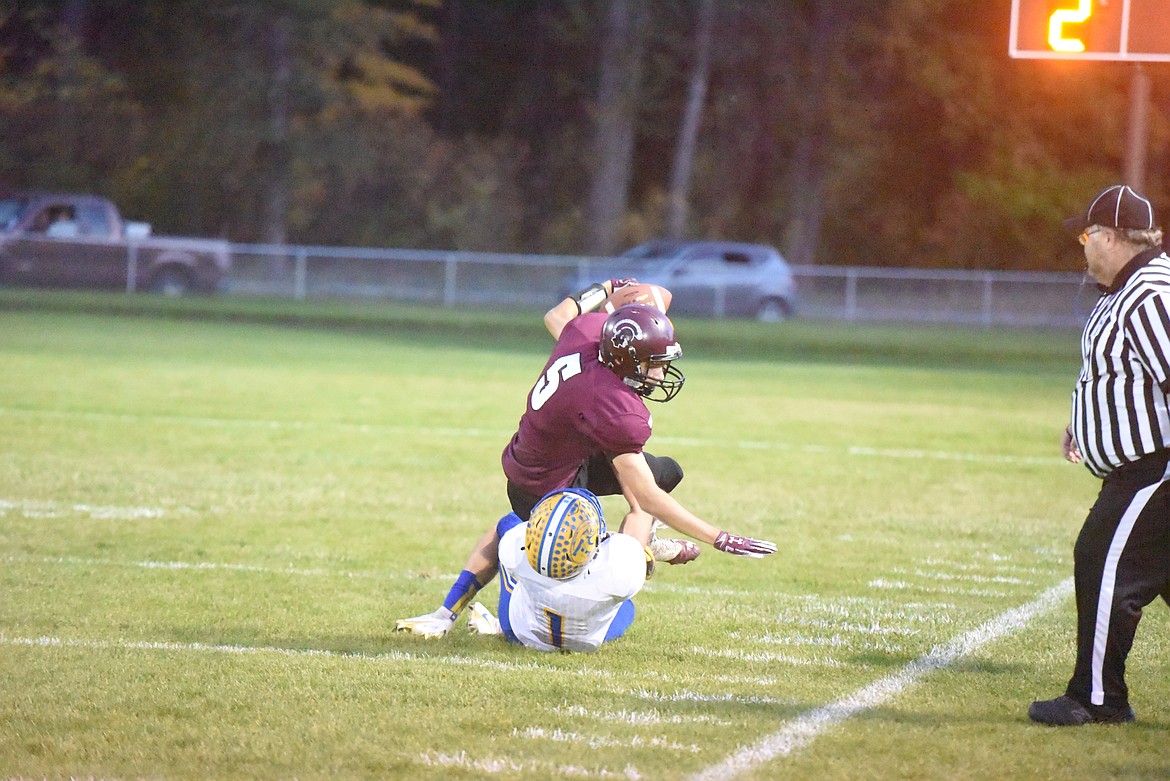 (Derrick Perkins/The Western News)
by
WILL LANGHORNE
The Western News
|
October 23, 2020 7:00 AM
After forfeiting a game due to injuries, the Trojans are set to hit the road for their final matchup of the year on Oct. 23.
Troy head coach Luke Haggerty said nine players were healthy enough to play in the upcoming game against Clark Fork. Last week, the Trojans had to call off their game against the St. Ignatius Bulldogs after only seven were healthy enough to play.
While already operating with a limited roster, Troy's numbers were curtailed after multiple players were injured in an Oct. 9 game against Thompson Falls.
Quarterback Trevor Grant, and running backs Dylan Peterson and Ben Starks left the field before the end of the second quarter. Backup quarterback Paxton Fisher suffered a leg injury and left tackle Jace Fisher broke three of his fingers in the second half.
Haggerty said Starks and Grant would be returning to the field for the game against Clark Fork. As of Oct. 20, Peterson and Jace Fisher, who are both seniors, were set to sit out the final matchup.
---