Mayor reiterates city's stance on retail stores operating out of sheds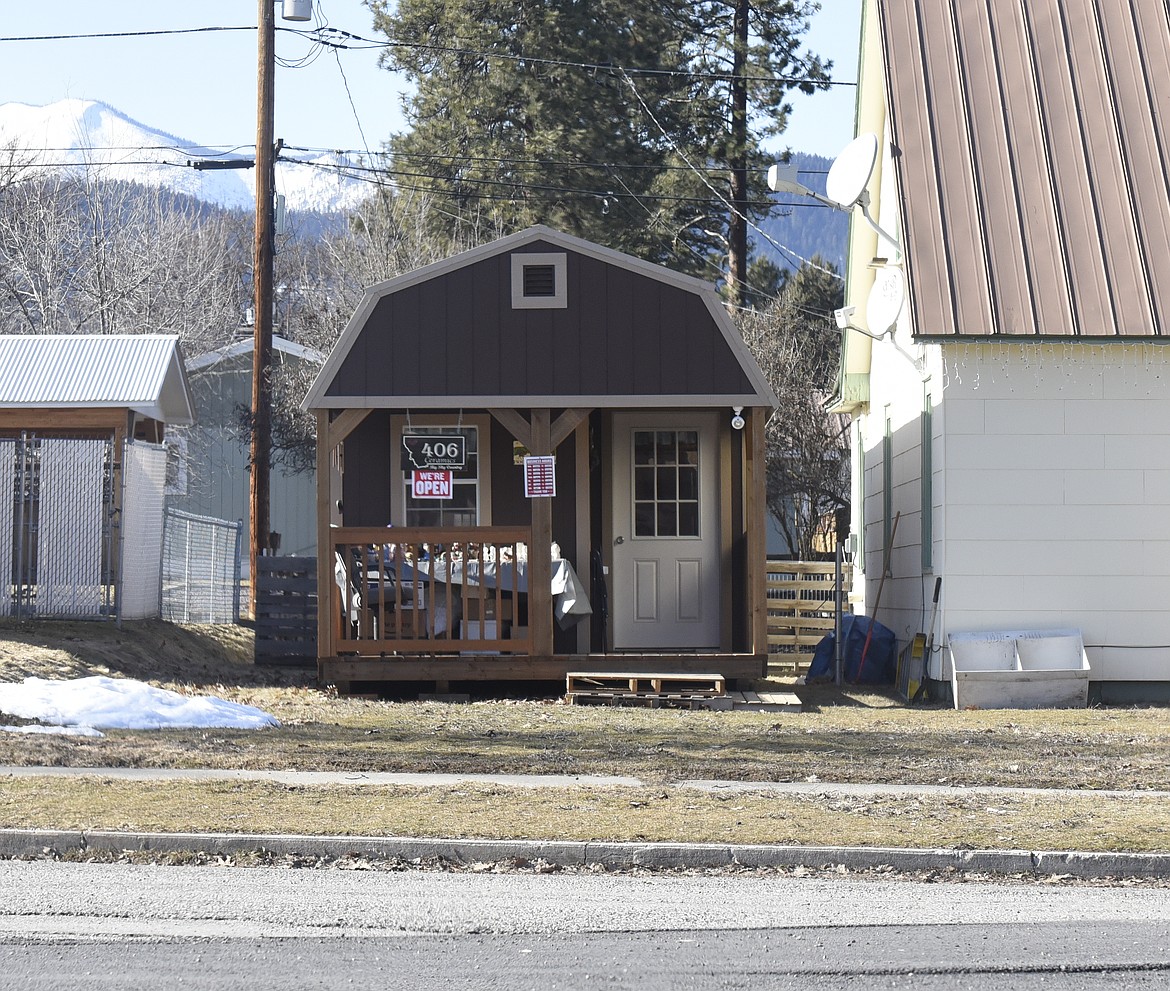 Janice Bailey, the owner and operator of 406 Ceramics, said she mistakenly described her venture as a retail operation when applying for a business license. (Derrick Perkins/The Western News)
by
DERRICK PERKINS
Editor
|
October 16, 2020 7:00 AM
Libby Mayor Brent Teske stood by a decision to refuse a business license to a pottery shop proposed for a residential neighborhood during an Oct. 5 city council meeting.
Pressed by would-be entrepreneur Janice Bailey on why the city would not let her operate 406 Ceramics out of a shed on Washington Avenue, Teske reiterated that retail businesses remained heavily restricted in zoned residential areas.
"We've already gone over this with the attorneys," he said. "That is zoned non-commercial and they are not willing to do a variance for that area. That's where we stand on it."
Bailey applied for a license for the ceramics shop in February. City councilors usually approve such requests without much fanfare, but held up Bailey's upon learning that the shop was operating out of a shed. Further, Bailey had listed the operation as "educational," for which there is an exception in the city zoning code.
But officials maintain the shop fell under the definition of a retail operation. City councilors raised other objections during a series of discussions on the issue in late winter, including whether the shed could serve as either a retail operation or educational endeavor as it lacked plumbing and thus public restrooms.
Bailey told city councilors again on Oct. 5 that she believed that by not purchasing goods wholesale, her business did not qualify as a retail operation. She spoke during the public comment portion of the city council meeting.
Teske said state code also did not consider the shed — which Bailey has described in the past as a "cabin" — qualified to house a commercial operation. That made it a moot point, he said.
"Right there, it disqualifies it," Teske said. "It doesn't matter what you do."
The back-and-forth came as resident Lee Shaw alerted city councilors that another homeowner was operating a retail business in a shed in that area of the city. Teske referred the matter to the Libby Police Department.
"If she's selling [goods], I want to know about it," Teske said. "Because she doesn't have a license to sell for the same reasons."
Shaw and other residents in attendance alleged that the owner was advertising wares on their social media accounts.
"We'll look into that," Teske said.

---