John Clivious Chewning, III, 75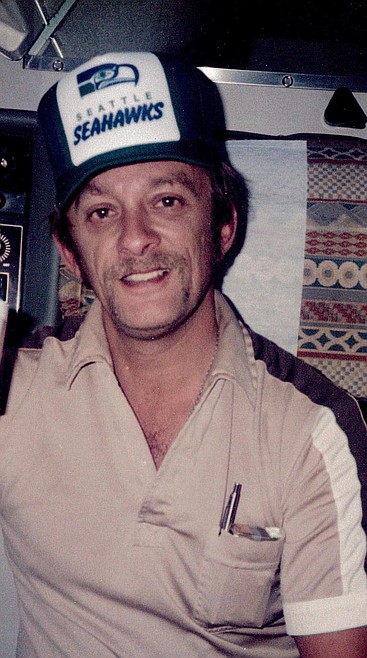 John Civious Chewning, III. (Courtesy photo)
|
October 16, 2020 7:00 AM
John "Bud" Clivious Chewning, III, 75, passed away Sept. 18, 2020, at his home with his family by his side. He was born Sept. 28, 1944, in Washington, D.C., to John Clivious, Jr. and Helen Elizabeth Chewning.
He graduated from high school in 1962. During high school, he appeared on "American Bandstand" with Dick Clark in Philadelphia.
In August 1962, he joined the U.S. Air Force. Bud went to Texas for basic training and then served in Texas, Minot, N.D., and in Spain. He was honorably discharged in 1966. Following his military service, he went to work for Boeing until his retirement in 1999. Bud worked at the Seattle plant, Everett plant, South Center plant, Renton plant, Frederick plant and the Auburn plant. Following his retirement, he moved to Libby in October 1999.
Bud was a lifetime member of the Veterans of Foreign Wars in Libby and served with the Honor Guard. He was a member of the American Legion and Sons of the American Legion in Libby. He also was a member of the Elks in Puyallup and in Libby until they closed. He bowled on the Sandbaggers Team, Grandma and Grandpa Leagues.
Bud was preceded in death by his parents.
Survivors include his wife, Virginia Carver Chewning of Libby; a son, Christopher Chewning of Nampa, Idaho; two stepchildren, William Carver of Spanaway, Wash., and Jay Carver of Libby; four step-grandchildren, Destiny Mack, Miranda Carver, Roger Carver and Anthony Carver, all of Tacoma, Wash.; and grandson, Mason Chewning of Nampa, Idaho.
Services will be held at a later date. Arrangements are by Schnackenberg Funeral Home in Libby. Online condolences and memories may be shared at www.schnackenbergfh.com.
---