Attendance further limited at Libby sporting events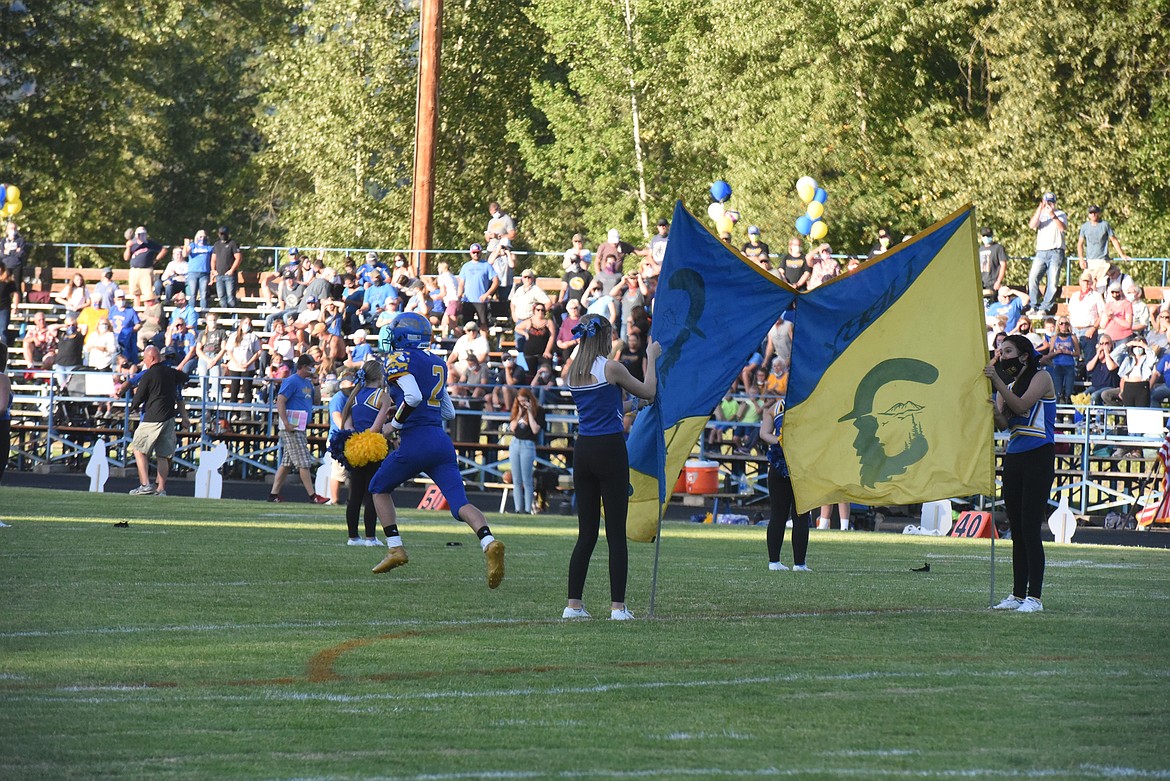 (Derrick Perkins/The Western News)
by
WILL LANGHORNE
The Western News
|
October 16, 2020 7:00 AM
As Libby schools face a rising number of quarantined students and staff, administrators are taking precautions to mitigate the spread of the coronavirus at sporting events.
Jim Germany, athletic director, said officials have lowered the number of spectators allowed at games from 50 to 30 percent. During an Oct. 12 Libby Public School Board meeting, Germany said the reduction represented a proactive measure. As of yet, no known cases of the coronavirus have originated at Libby school sporting events.
Officials first instituted the 30 percent limit at an Oct. 9 home football game against Dillon. Germany said fans adapted well to the change and policy.
Though some did not keep their masks on throughout the game, he said the majority of spectators did a better job of wearing face coverings while they moved around the stadium.
Libby felt the effects of pandemic restrictions on the field as well as in the stands. Junior offensive lineman Zane Nordwich was out of the match up against Dillion due to quarantine orders. In total, 52 Libby Middle High School students were in quarantine on Oct. 12, according to Principal Ruth Vanworth-Rogers.
While the Loggers were also missing junior offensive lineman Zane Brown for the game against Dillon, Germany said Brown was out due to illness unrelated to the coronavirus.
"That was a quality team that came in and we were starting freshmen out there," Germany said.
Loggers fell to the Dillon Beavers 34-14.
---