Stanley Dupree, 88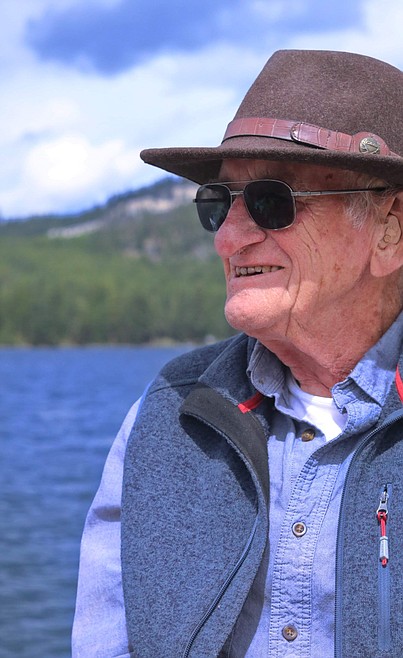 Stanley Dupree, 88 (Courtesy photo)
|
October 13, 2020 7:00 AM
Stanley Dupree passed quietly at his residence in Kalispell on Oct. 3, 2020, at the age of 88. Born in Maxwell, Calif., on June 21, 1932, Stanley was the second of six children.

Stanley married the love of his life, Naida Hunt from Coeur d' Alene, Idaho, on Jan. 14, 1951. They were married for 59 years until her death in 2015.

He is survived by his son, Paul and daughter-in-law, Julie Dupree of Libby; granddaughter, Rhiannon (Matt), and great-grandson, Declan O'Neill of Hayden Lake, Idaho; grandson Christian (Jackie) Dupree of Arlee and granddaughter, Danielle Dupree, of Los Angeles.
After graduating from Woodland High School in Woodland, Calif., Stanley enlisted in the U.S. Air Force. He served 20 years as a gunner on B-36 and B-52 bombers, flying 131 combat missions over Vietnam and logging more than 7,200 hours in the air. Stanley retired in 1971 as a senior master sergeant. He was active in the Air Force Gunners Association until his death.

He graduated with an associate's degree in millwright from North Idaho College in 1980 and worked as a journeyman machinist at Wilson Tool and Manufacturing in Spokane for 24 years.

After retiring from the Air Force in 1971, Stanley lived in Coeur d' Alene, Idaho, until 1981, when he moved to Spokane, Wash. He lived there until the death of his wife in 2015, when he moved to the Happy's Inn area of Lincoln County.

Stanley loved the outdoors, hunting, fishing, his beloved dog, Punky, and having a "cold one" with his friends at Happy's Inn.

He will be greatly missed by all those who knew and loved him.
---