Libby golfers struggle at states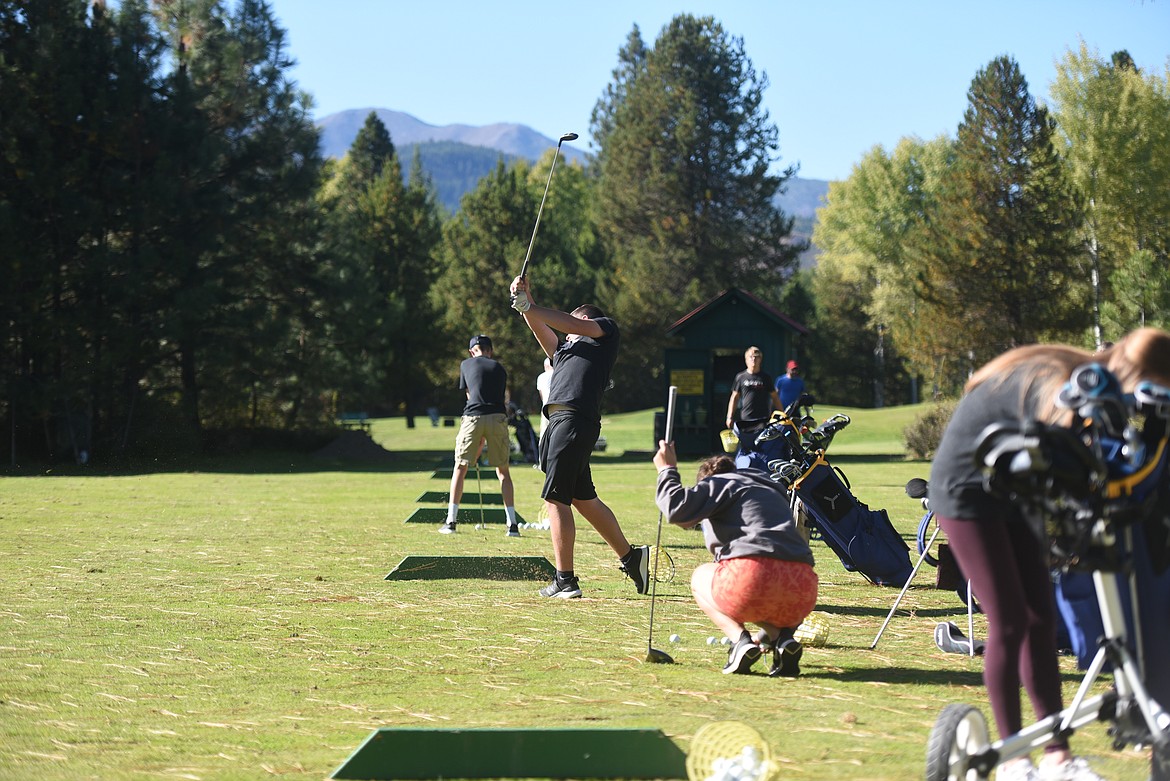 The Libby Logger Golf team practiced their drives at the Cabinet View Golf Course on Sept. 29 before heading to the state championship in Butte.
Will Langhorne/The Western News
by
WILL LANGHORNE
The Western News
|
October 13, 2020 7:00 AM
Despite favorable weather, the Libby Loggers golf team had trouble playing up to par during the state tournament in Butte last week.
Four Loggers progressed from divisionals to the championship, which was held on Oct. 1 and 2.
On the boys team, Mason Gotham led the pack on the first day with a score of 97. His game slid the following day to 105 as he struggled on the green.
"Mason just couldn't get a putt to land," said coach Dann Rohrer.
While third-year player Landon Haddock carded 105 on the first day, he came back with a 91 on the second. Rohrer attributed Haddock's success to his skill in handling his driver and how he shorted up the par fours.
Rohrer congratulated Dylan Buckner, a first-year player, who made it to state and shot a 117 and 126.
"He was very nervous and got some good experience as a first-year golfer," Rohrer said.
With the boys team primarily made up of younger players, Rohrer is looking forward to next year. He has high expectations for his players, believing their work ethic will push them to become better golfers.

Kayley Svendsbye represented the girls team in Butte, carding a 126 and 132. After Svendsbye topped off her senior year at the state tournament, Rohrer wished her well, saying she would be missed.

"I'm proud of her efforts and she was a solid Lady Logger," he said.
---