Maroons pale in comparison to Loggers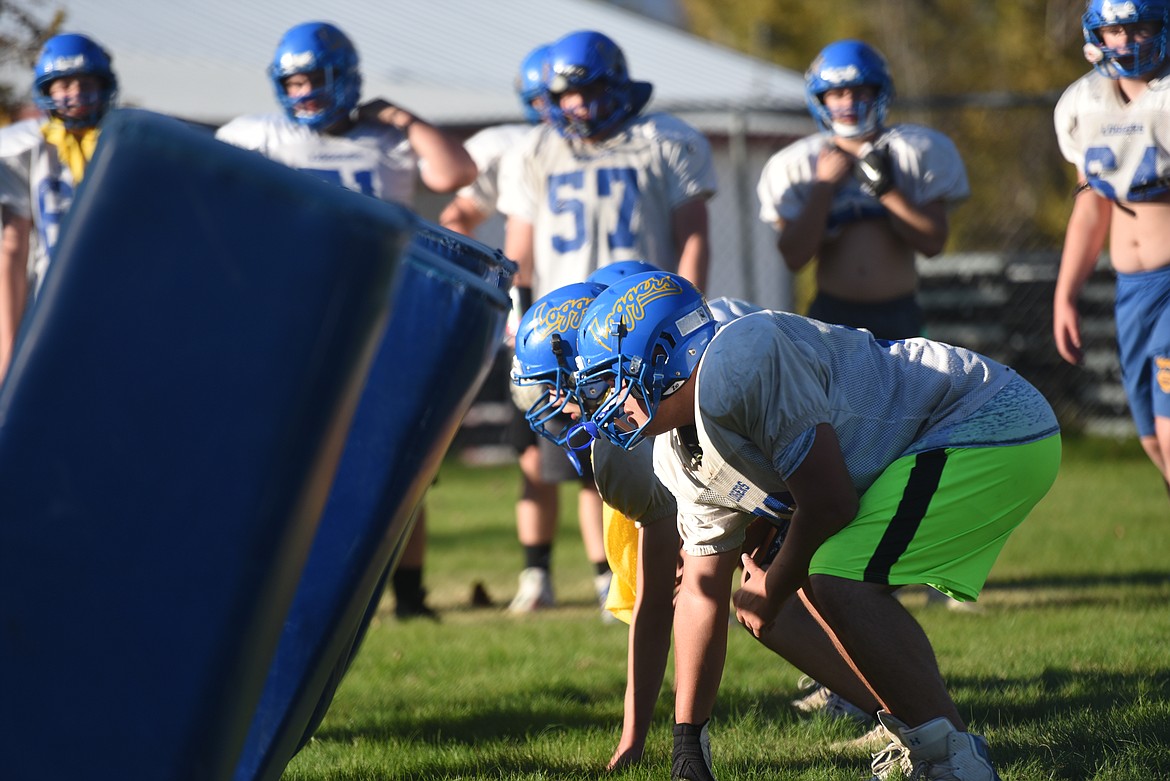 Logger players train on a blocking sled during practice on Oct. 6 practice. Libby defeated the Butte Maroons during their Oct. 2 matchup.
Will Langhorne/The Western News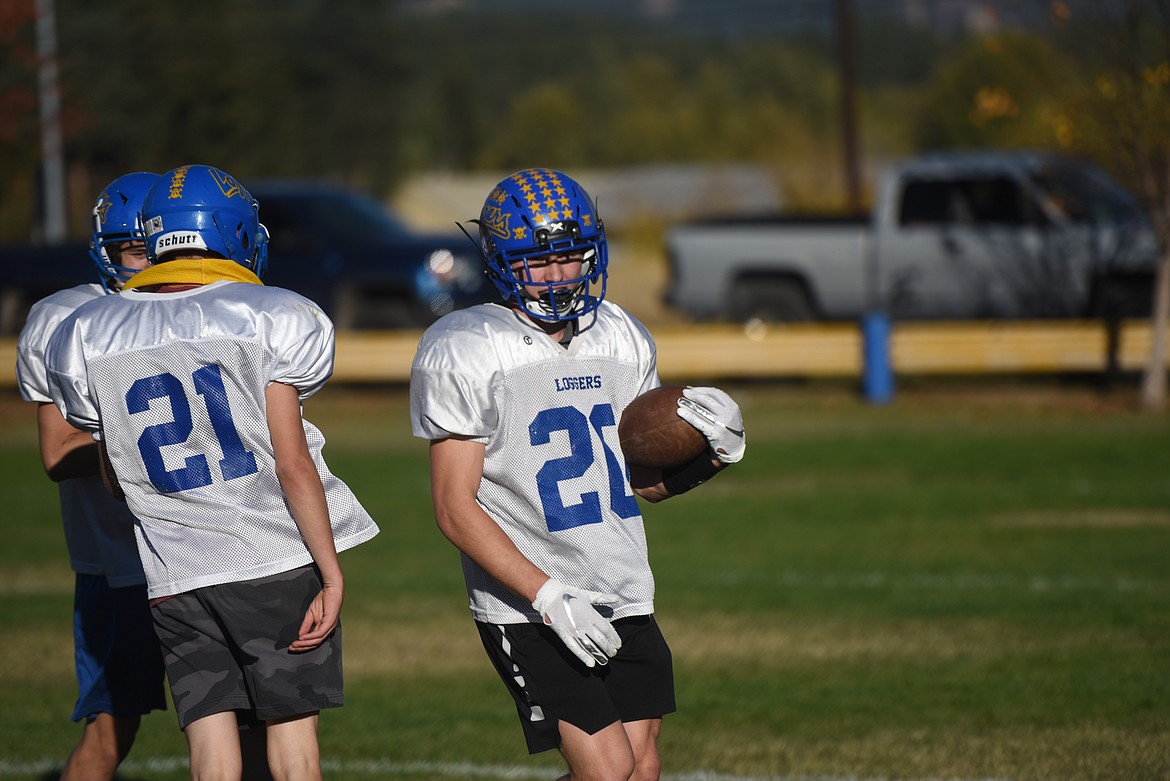 Senior running back Dawson Young carries the ball during an Oct. 6 practice. The Loggers defeated the Butte Maroons during an Oct. 2 matchup.
Will Langhorne/The Western News
Previous
Next
by
WILL LANGHORNE
The Western News
|
October 9, 2020 7:00 AM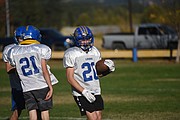 The Libby Loggers axed the Butte Central Catholic High School Maroons 42-14 in an Oct. 2 away game.
Despite the final score, the first half was a largely defensive struggle, with neither team letting up points. While the Logger's defense did a great job of keeping the Maroons out of the end zone, Libby head coach Neil Fuller said his offense was slow to warm up. Penalties and mental errors cost the Loggers field position on several occasions.
"We'd move the ball at times and got ourselves in a pretty good position, but we had a lot of penalties early on and we just weren't executing crisply in the first half," Fuller said.
Butte's stout defensive linemen also proved to be a formidable challenge in the first half for the Loggers, he said.
Libby employed an I-formation offense early on. They switched to a wishbone scheme in the second. It paid off.
The Loggers broke scored six touchdowns within the final 16 minutes of the game.
Junior running back Ryder Davis led the pack with a four-yard run to the end zone with just under five minutes in the third quarter. Senior quarterback Jay Beagle took to the ground to score touchdowns from the 11, 79 and four-yard lines.
Dave Patterson, senior middle linebacker, ran a 57-yard interception return in the second half.
With two minutes and 18 seconds in the game, Beagle threw a touchdown pass to senior wide receiver Tucker Masters to cap the score.
Fuller said during the last two quarters the defensive squad played tougher, which led to turnovers. The Loggers recovered five fumbles throughout the night.
The Butte game brought the Loggers' season record to 5-1. Libby's single loss was to Columbia Falls, where they fell 35-33.
The Loggers have three more season games before the Class A state tournament opens on Oct. 30. Maintaining a stellar record is critical this year as only eight teams — as opposed to 12 in past years — will move onto the postseason.
The Montana High School Association executive board made the decision to reduce the number of teams that progress to the playoffs due to concerns related to COVID-19. The top four teams in Eastern A and Western A will face off in championship games, which will run until Nov. 14.
On Oct. 9, the Loggers play the Dillon Beavers at home.

The Daily Inter Lake contributed to this story.
---