Kenneth August Tholen, 87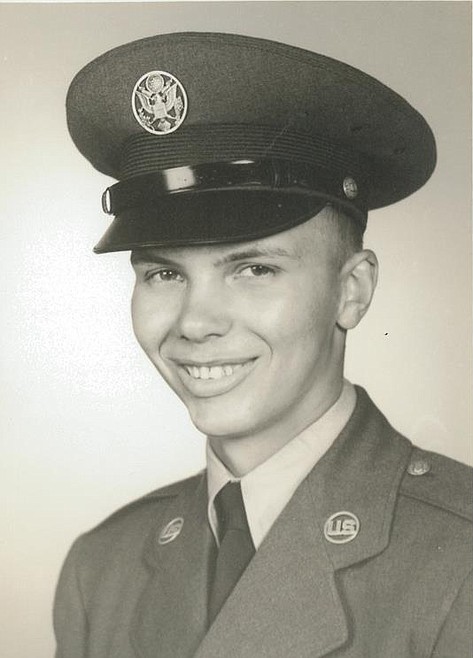 Kenneth August Tholen. (Courtesy photo)
|
October 9, 2020 7:00 AM
Kenneth August Tholen, 87, passed away peacefully Oct. 2, 2020, at the Libby Care Center. He was born July 9, 1933, at home in Angora, Minn., to Hugo and Emily Tholen. The family lived for five years in Cook, Minn. At age 15, Kenny and the family moved to Libby.
In March of 1952, Kenny enlisted in the U.S. Air Force. He did his training at Lackland, Texas, went to Rome, N.Y., and was stationed in England from 1954-56. He then went back to New York and was honorably discharged. Kenny hitchhiked back to Libby.
He raised some hell in Libby, so his Pa told him to straighten up. He went to Alaska in 1965. He worked at Alaska Orient Van Service until he retired in 1983. He then moved back to Libby.
Kenny was a proud veteran. He was a 58-year member of The America Legion. He loved black licorice, and coffee and fritters from Rosauers. Think of Kenny when you watch the movie "Shane," listen to Neil Diamond or Johnny Cash and, of course, whenever the Steelers play.
Survivors include his brother, Richard Tholen; nieces, Sandra, Paula, Sharon, and Ardell; nephews, Dan, Greg, Michael, Steve and Duane; his dear friends, Bobbi, Audrey, Kathy, Tammy and Dan; lifelong friends the Moran family; the Judkins family; the Braley family; and Mark and Jerry.
We will all miss your smile, laughter and the times you were sent to time out at the care center. Thank you to all the staff at the Libby Care Center.
The cremation has taken place. Family and friends will host a military service at a later date.

Arrangements are by Schnackenberg Funeral Home. Online condolences and memories may be shared at www.schnackenbergfh.com.
---