Gunderson, Sather contend for House District 1
by
DERRICK PERKINS
Editor
|
October 9, 2020 7:00 AM
For state Rep. Steve Gunderson, reelection means an opportunity to clean house and "right the ship" in Helena. For his opponent, Marv Sather, ousting an incumbent offers the chance to serve as peacemaker of sorts on the state level.
Both men, each with longstanding ties to Libby, are vying to represent District 1 in the Montana House of Representatives. Both likewise protested having to distill their platforms into a quick sound bite for voters.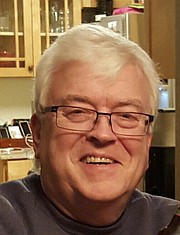 But when pressed, Gunderson, the Republican incumbent, said his focus would fall on taking up the bills outgoing Gov. Steven Bullock vetoed during his time in office.
"We're going to need to rerun a lot of the bills that our past administration — Bullock — had vetoed, that we felt … were good bills," he said. "I think there is a movement to steer in a different direction and to try and return Montana to the glory we once held, especially at the rural level."
Sather, running under the banner of the Democratic Party, said he hoped to bring honesty and kindness back to state politics. A former union chief, Sather said he boasted experience in bringing together people on opposite sides of an issue.
"I'm going to be honest with people. I'm going to be kind. I'm going to try to get people to respect one another," he said. "I've worked pretty hard on that my whole professional career. It's how I was so successful with [my] students and my colleagues."
When it comes to working across the aisle in the upcoming 2021 legislative session, both men acknowledged the need to work with political opponents. Gunderson said he would seek areas of compromise as long as he felt the deal did right by his constituents. Residents in south Lincoln County would remain his "guiding light," he said.
Sather saw opportunities for both parties to collaborate on health care issues as well as on public land management. He also hoped to forge compromise on public education issues, though he took issue with a program — since upheld by the U.S. Supreme Court — that offers state tax credits for donating to private school scholarship organizations, including religious schools.
"I believe in separation of church and state, that's one thing I'm a stickler on," Sather said.
Neither man expressed much interest in touching the third-rail of Montana politics: the sales tax. Gundeson said he would not rule out supporting a sales tax, but with plenty of caveats. If a sales tax could be used to offset other taxes, creating a "three-legged stool" tax policy, Gunderson admitted he could be persuaded. But it hasn't been done yet, he said, and there would be no stopping Helena from raising the tax at will.
"You can't really support it, because once it is put into place, it will be kept there. I don't believe we can put any type of fail safe in to maintain it at the level they put it in at," Gunderson said.
Sather was blunter.
"No on the sales tax," he said. "I've lived in Washington state off and on in my life and career and, holy cow, [the sales tax is] really something."
Likewise, both candidates expressed willingness to consider increasing the amount of time the state legislature stays in session. Currently, Montana holds a 90-day session in odd-number years. Gunderson and Sather said the system leads to a crunch as legislators struggle to understand and vote on legislation before the deadline.
For Gunderson, the advantage of the current system is in allowing Montana to field citizen-representatives, who return to their everyday jobs and lives when not in session. But meeting more often does not mean creating a professional political class in the state, he said.

"[The legislative session] has been described as drinking from a fire hose, and it is like that. … You can drown so easily and lose sight of what you were there to do," he said. "I think we need to maintain that citizen legislature mantra, but I also think, to better represent people, we need a little more time."
Sather again turned to his time in Washington, and said that a common criticism was that the state legislature, which has a two-year cycle, met too often, for too long and cost too much money. But he said he understood the rush could lead to negative outcomes.

"We've got a fairly low population for the state, but we've got a big state to manage," he said. "It always seems to be a frenzy as you get to the end. My mindset is, can we find something that will work for all of us?"
Gunderson, who also used Washington as an example of a model not to follow, raised the COVID-19 pandemic for a rationale for bringing the legislature together more frequently.
"With COVID-19 and some other things going on, I've kind of revised my thinking," said Gunderson, who argued for the legislature to "curb the emergency powers of the governor."
"We have given up too many of the legislative powers and given them to the executive," he said. "We need to take those back."
On the topic of the pandemic, Gunderson called for repealing or amending Title 50 of the state codes, which gives local health officers wide ranging authority when there are "imminent threats" to public health. He described it as an outdated law that gives an appointed office unwarranted powers. Legislation aimed at reforming the code is forthcoming, he said.
"I believe, to do this properly, that local government should be in the driver's seat in making any decision," Gunderson said. "If you give that power to an unelected bureaucrat, he has no oversight on him by the people."
Sather, though, argued that the point of having a health officer was putting an individual with the necessary experience and skill in charge during a crisis. Putting the Lincoln County Board of Commissioners in charge of the public health response, as Gunderson advocated, would add to their workload and potentially put unqualified individuals at the helm.
"Who would do it? Who would do it better?" he asked. "[Commissioners] have got a whole lot of things on their plates and I don't know how much they know about the pandemic other than if you just watch certain TV channels. … I believe in experts."
As for federal CARES Act dollars dispersed in the county as part of the national pandemic response, Sather said he saw them largely as helpful. His main criticism was that the relief did not do more to help residents struggling with rent.
"There have been a couple of times in my life — I didn't realize it until later — where we were very close to not being able to have groceries," Sather said. "I don't want any Montana citizen to have to deal with stuff like that."
Asked whether he thought the CARES Act money was appropriately dispersed, Gunderson did not mince words.
"No, and hell no, and it probably gets worse after that," he said.

Gunderson harshly criticized the state — and specifically Bullock — for being slow to allocate the federal funds. People suffered, he said, while Helena dithered.
"The timing is horrendous," he said. "There were people badly in need, there are people badly in need, and the money is just starting to trickle out. How convenient to do it close to election time, to make [Bullock] look like Santa Claus."
If reelected, Gunderson said he hoped to continue his work on behalf of Lincoln County residents and build upon what he has learned thus far in the House. Serving as the state representative for District 1 has been enormously rewarding, he said.
"I didn't realize it would be when I decided to do this. I just hope everybody votes me back in to continue doing that same job," he said. "I hope to just continue getting better at what I do."
Sather said, if elected, he would seek to improve the range of employment opportunities in Lincoln County from his position in Helena.
"I want people to be able to have good lives and it's hard, especially when poverty rate is about 20 percent, and so different from what I grew up in," Sather said. "I had opportunities. I'm searching for opportunities now."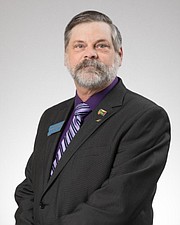 ---